Paris Texas Take Their Shapeshifting Sound on Tour
Performing songs from the new EP "Red Hand Akimbo" and "BOY ANONYMOUS" for high-energy crowds.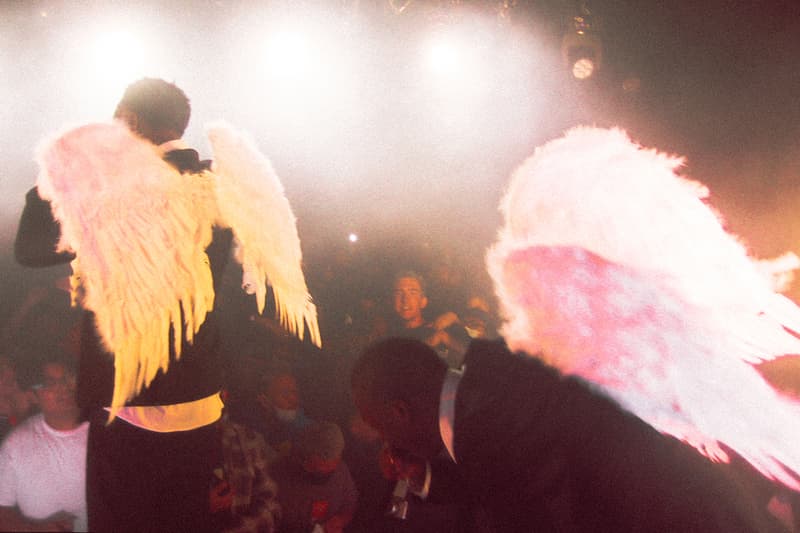 1 of 11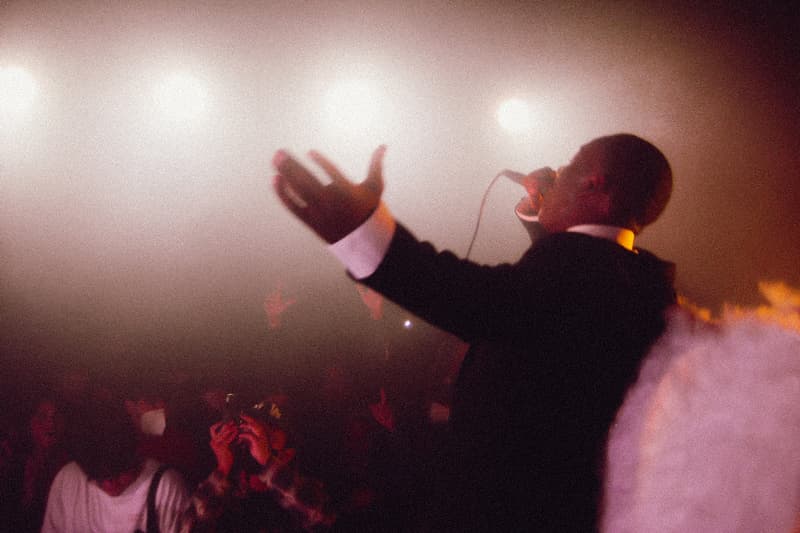 2 of 11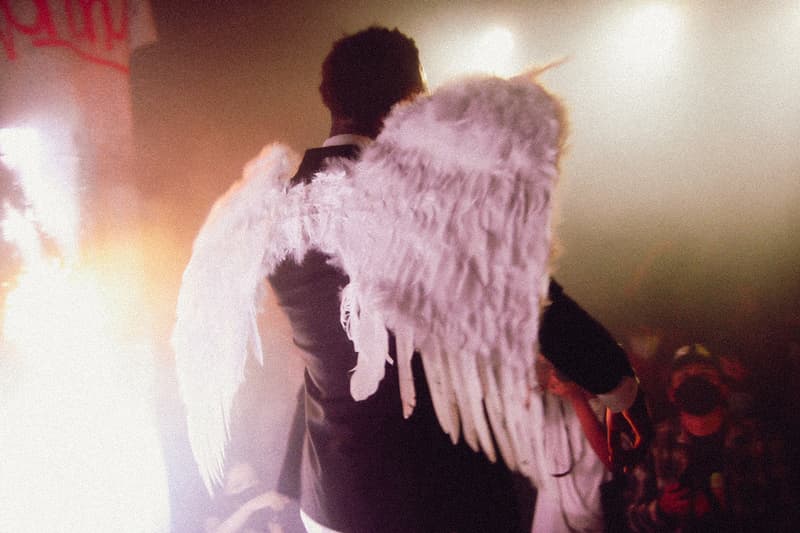 3 of 11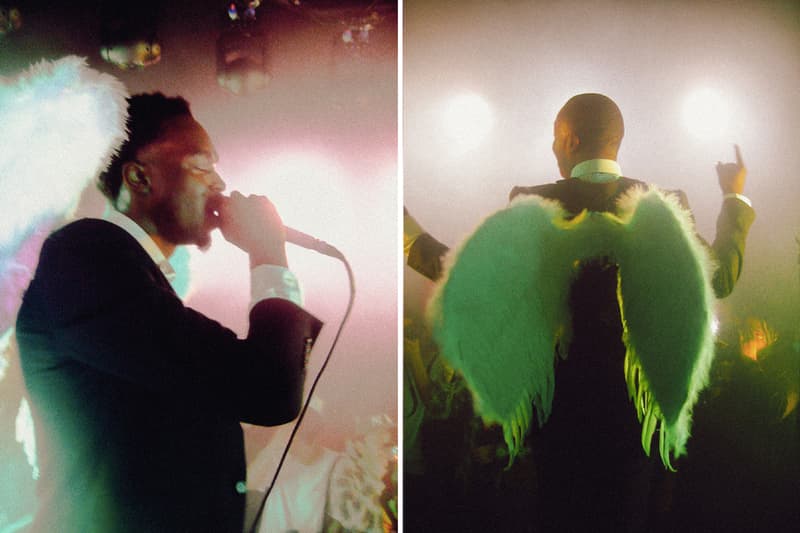 4 of 11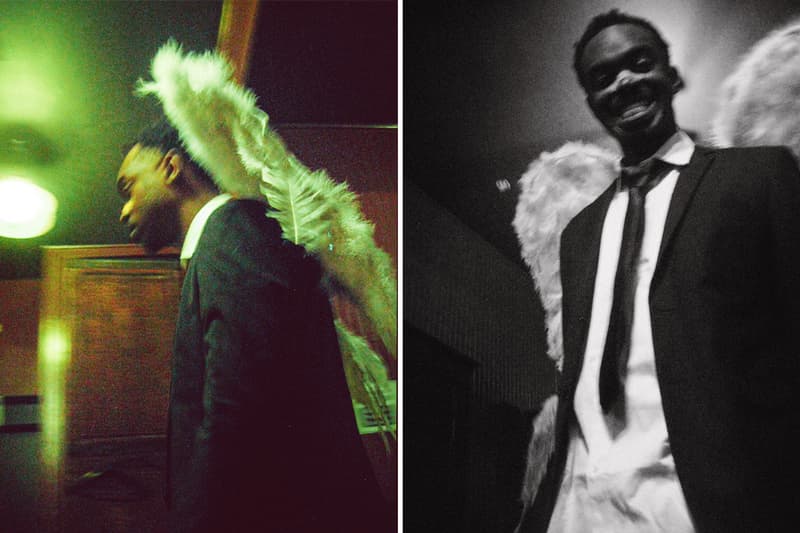 5 of 11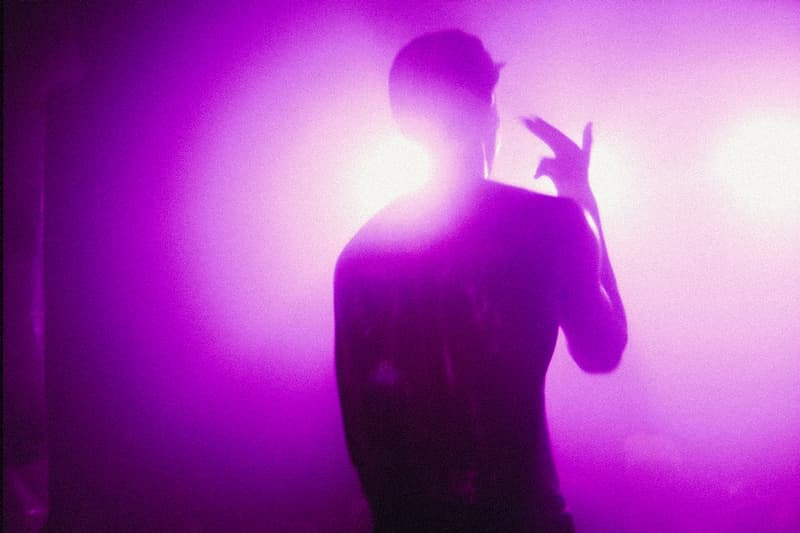 6 of 11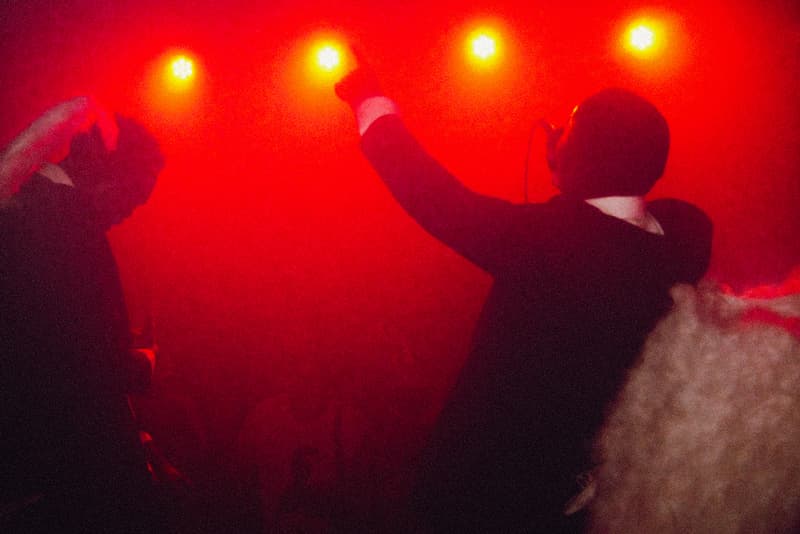 7 of 11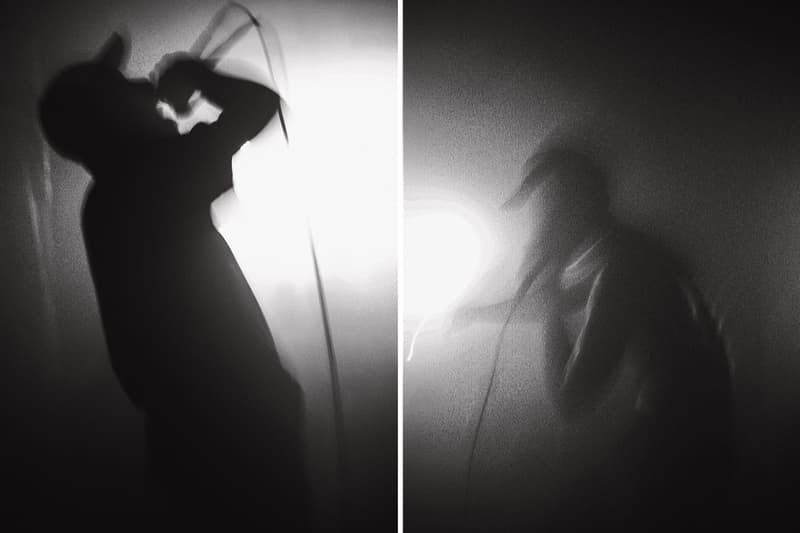 8 of 11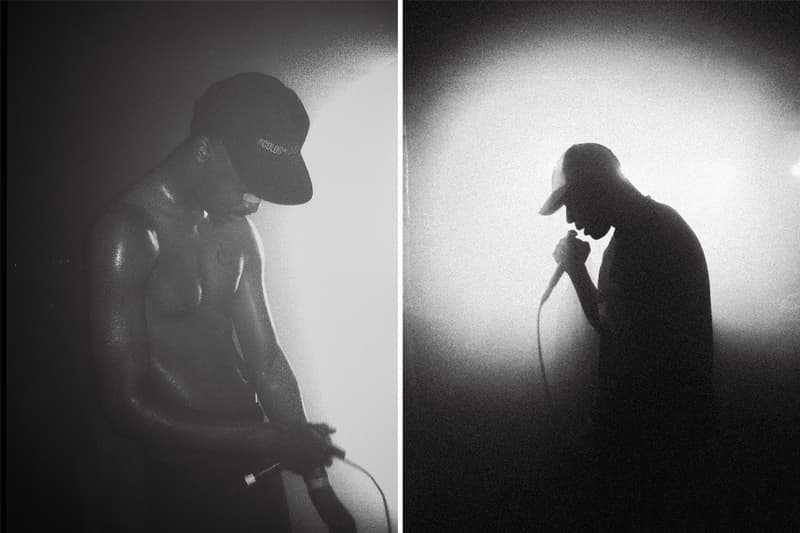 9 of 11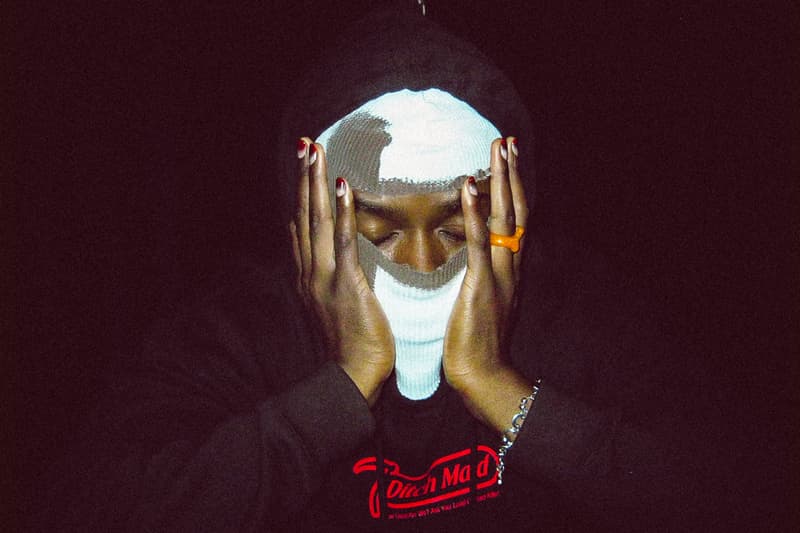 10 of 11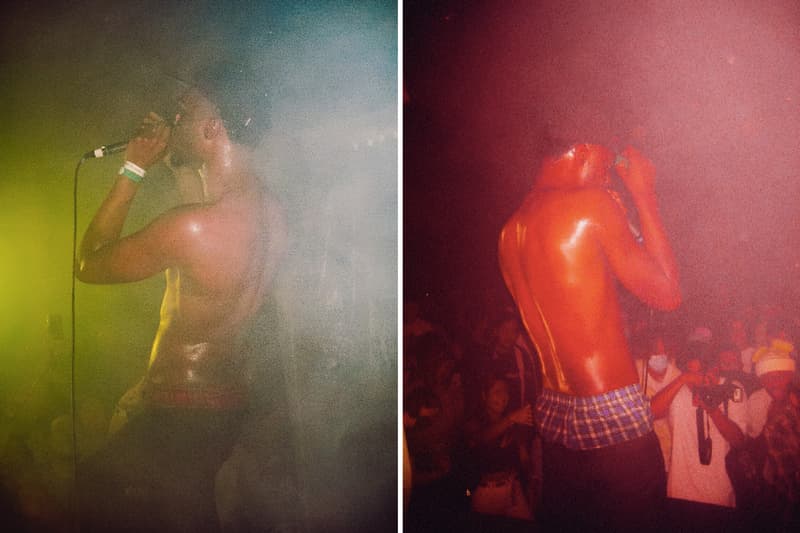 11 of 11
Taking fans by surprise on October 6, LA-based duo Paris Texas released their sophomore EP Red Hand Akimbo. Providing a follow-up to their popular BOY ANONYMOUS EP, the fast-paced EP contains five tracks where Louis Pastel and Felix aggressively rap over punk rock sounds and freestyle in random dialogue-driven skits.
While the exact meaning of Red Hand Akimbo is still unknown, it upholds Paris Texas' reputation of being slightly mysterious, but extremely cinematic and intentional. Listening to their lyrics– and how Louie or Felix spits them– reveals the duo's self-awareness of themselves and the current scene as a whole. The first track "Dr. Aco's Miracle Bullets" starts with Louie rapping, "N****s thought I was Jean / They thought I was Keem, the fuck do you mean? / N****s can't tell if it's rock / Can't tell if it's rap, I walk in between." The new EP also contains a unique Kenny Beats-produced track called "BULLSEYE" that features pitched down vocals on top of a harsh, repetitive guitar rhythm.
Their sold-out shows in Los Angeles and New York, captured above by their DJ Saru, were full of fans who could keep up with every word of their songs. Starting their show at Baby's All Right in full suits and angel wings, the guys took a well-deserved intermission to change into more typical outfits for rappers, which included a Mowalowa hat on Felix. "The New York show was the highlight for me, the crowd was electric and gave as much as they got," says Saru. "I feel like London didn't know what to expect and got swept off their feet– literally, one guy staged dived twice and by the end of the night, people were bleeding from mosh-inflicted injuries."
After listening to Red Hand Akimbo on Spotify, Apple Music and other streaming services, get a closer look at Louie's and Felix' creative process in this interview.
HYPEBEAST: Paris Texas seems to pull inspiration from a wide range of sources, like cinema or unconventional ideas. Can you share some things that inspired Red Hand Akimbo?
Louie: With the new EP, a lot of the inspiration was pulled from Felix on my end. He's a constant competition, collaborator, friend and big brother in a sense. I was making a lot of the beats and writing with him in mind. In the back of my head, I'm thinking, 'What's gonna make him and I [share] a face of approval.' Also, the fans were an inspiration, I wanted to give them what was hinted at in BOY ANONYMOUS with all the more guitar-oriented music, cuz they really gravitated towards that more than I ever imagined.
Felix: With this project, it was just us wanting to share more music and also give a new perspective and soundtrack for what's to come for Francis and Austin.
1 of 3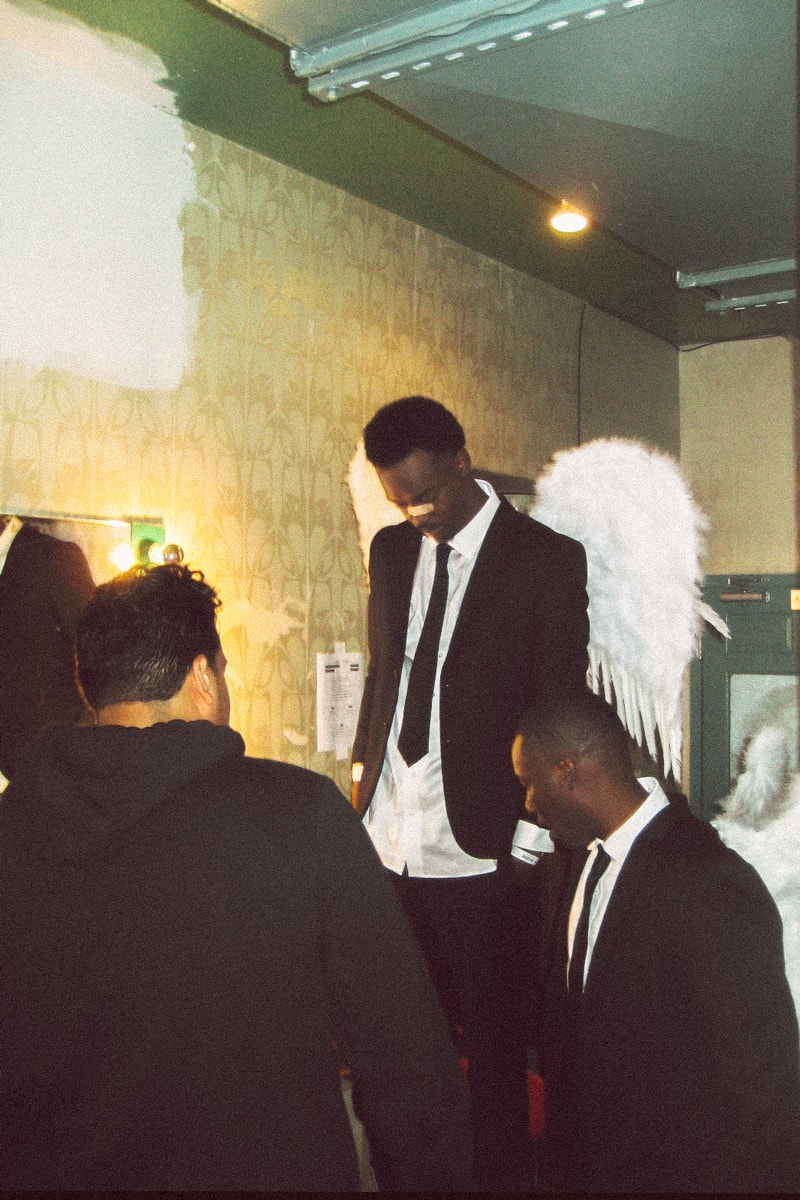 2 of 3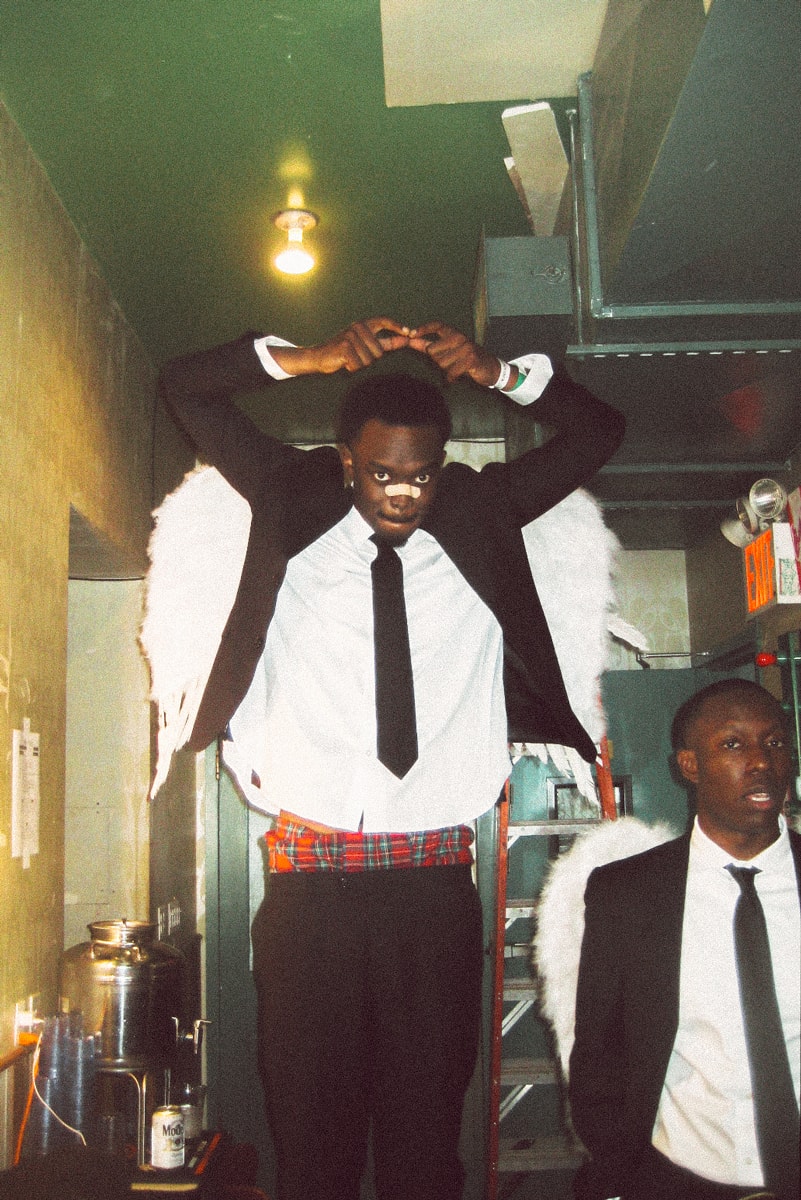 3 of 3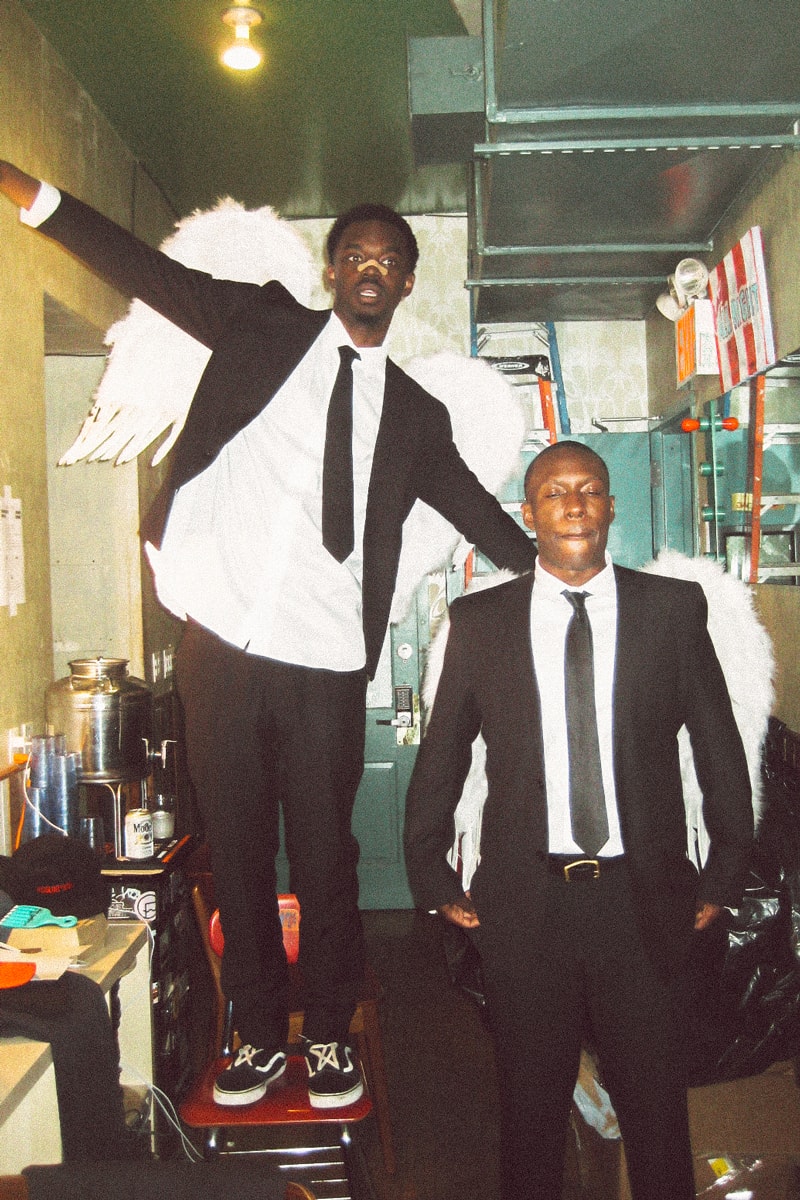 What song are you most excited about on the new EP? Why?
Louie: The song I was most excited about was "RHM." Only cuz the resurgence of rock shit is getting popular and I was like, 'Cool how do we mix that with some Pierre Bourne SoundCloud-esque type beat that I can get turnt to on a regular.'
Felix: I'm excited about "Dr. Aco's Miracle Bullets" the most. I think that's just a good way to come off BOY ANONYMOUS. I wanna see how that song is gonna go.
Does LA play a role in the music or narrative that Paris Texas is creating? Or does your music exist in a more fictional context?
Louie: I love Los Angeles and all its little pockets. Just a smorgasbord of different cultures and trends, which kinda taught me to switch it up A LOT. People can be so fickle out here, so it keeps our own personal music on our toes at all times.
Felix: LA plays a role in the music as far as our perspective goes. Louie from Compton, I'm from South Central. "At times I can seem like an asshole/ I'm from the Central of the South/ Grew up in a one story house…" But, the music we make is magical. LA music is very well known for storytellers. So, of course, the narrative we create is magical or fictional, I suppose. Lol.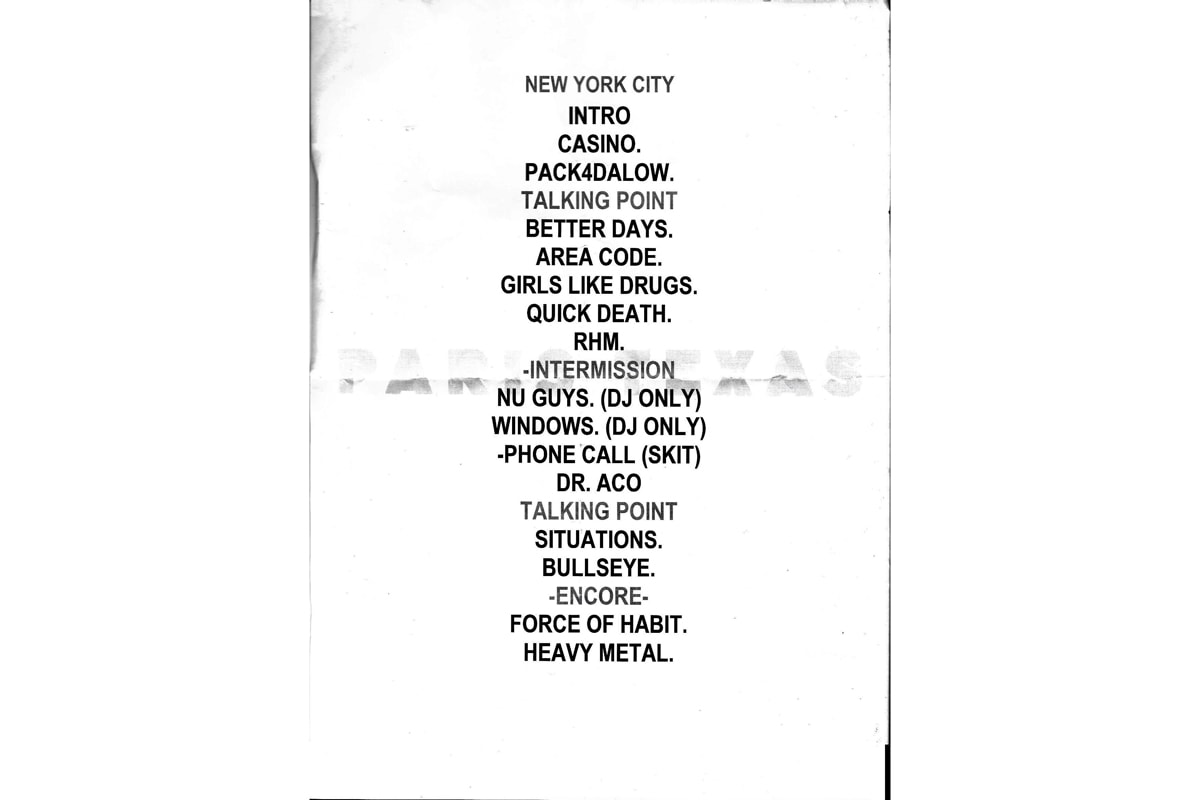 Congrats on your current tour. What elements of Paris Texas can fans expect at your live shows? Are there any special costumes or visuals?
Louie: I personally don't know what we're planning on the tour yet for visuals or costumes. Hopefully, it's tight.
Felix: Aye thank you, appreciate that. Everyone should be getting emotional for real. High and low emotions. Rage and tears. When it comes to costumes for sure we're going to try our best to look as heavenly as possible.
The new EP has a mix of sounds that speak to fans of different genres of music. How would you describe the Paris Texas fan? Do your fans have anything in common?
Louie: A Paris Texas fan, from what I can tell, are people who are ready for something new. Just waiting at the edge of their seat for something never seen before and they think we're that thing, lol.
Felix: I don't think I know what I would describe as a "Paris Texas" fan is. Just come as you are.
While Paris Texas has concluded their first tour dates in LA, NYC and London, they'll resume tour across the United States in February of 2022. After checking out the guys' Instagram for the mysterious video clips they've been releasing with collaborators like Zack Fox, take a deeper dive into Red Hand Akimbo on Spotify, Apple Music and other streaming services.