Kanye West Has Been Spotted Wearing Creepy Prosthetic Masks Across the Globe
His latest face-covering appears to be a Caucasian woman wearing smoky eyeshadow.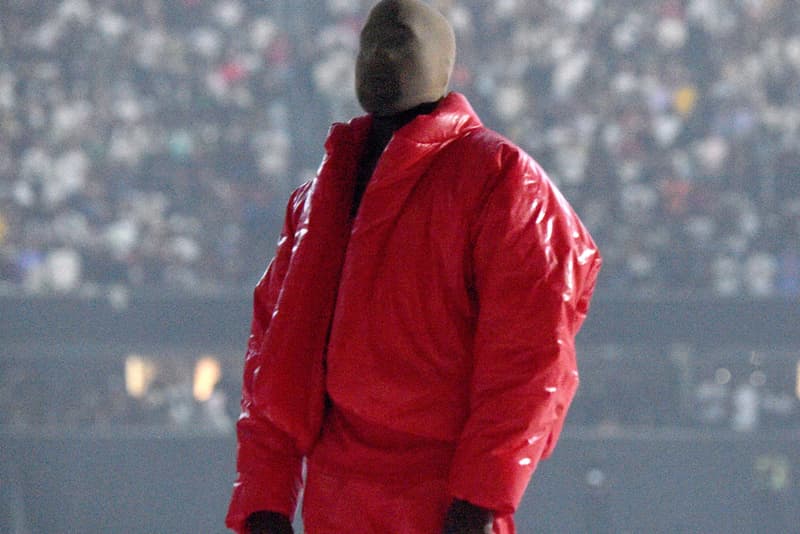 Kanye West, who recently changed his name to Ye, was spotted on Tuesday wearing a bizarre prosthetic mask while meeting with former Trump attorney Michael Cohen on New York City's Upper East Side.
Seen at Sant Ambroeus Coffee Bar at Loews Regency Hotel, Ye donned the rubbery mask, which appears to reflect a Caucasian woman wearing smoky eyeshadow, under a pair of sunglasses and a hat. Following their meeting, Cohen told Page Six that the rapper wore the mask in an effort to conceal his identity after fans flocked to the coffee shop upon his arrival. Popular Twitter forum, KanyeMedia_ posted images from the meeting, where you can see the rapper's unusual mask.
Ye out in New York City this morning (10.19.21) pic.twitter.com/BOL6RfPq4x

— Ye Media (@KanyeMedia_) October 19, 2021
"The purpose [of the mask] was so that people would not recognize him," Cohen told the outlet. "The first 10 minutes we sat down, he was mobbed by people … who wanted photos, and to say hello. So he put on this mask to give him some anonymity, which interestingly enough, did not really work."
Ye was spotted wearing the same mask on Monday while arriving at JFK and hopping into a yellow cab with headphones.
More photos of Kanye at the airport in New York today (10.18.21) pic.twitter.com/zT8miWwAV5

— Ye Media (@KanyeMedia_) October 19, 2021
On Sunday, the Chicago-born rapper was seen wearing a more menacing, Balenciaga-designed mask while performing at the Venice wedding of Tiffany & Co. executive, Alexandre Arnault and D'Estree founder, Geraldine Guyot. From behind the mask, Ye performed several fan-favorite tracks, including "Runaway" and "Flashing Lights," to a star-studded crowd, which included Pharrell Williams, Questlove, Beyoncé, Jay-Z and more.
Kanye performing "Runaway" last night at Alexandre Arnault and Geralde Guyot's wedding in Venice. (10.16.21) pic.twitter.com/4WwxHsBEX1

— Ye Media (@KanyeMedia_) October 17, 2021
Elsewhere, Lil Nas X and Jack Harlow's "INDUSTRY BABY" has topped the Billboard Hot 100.