The Uffizi Spotlights Unseen Sketches From Federico Zuccari's 'The Divine Comedy'
Commemorating the 700th death anniversary of Dante Alighieri.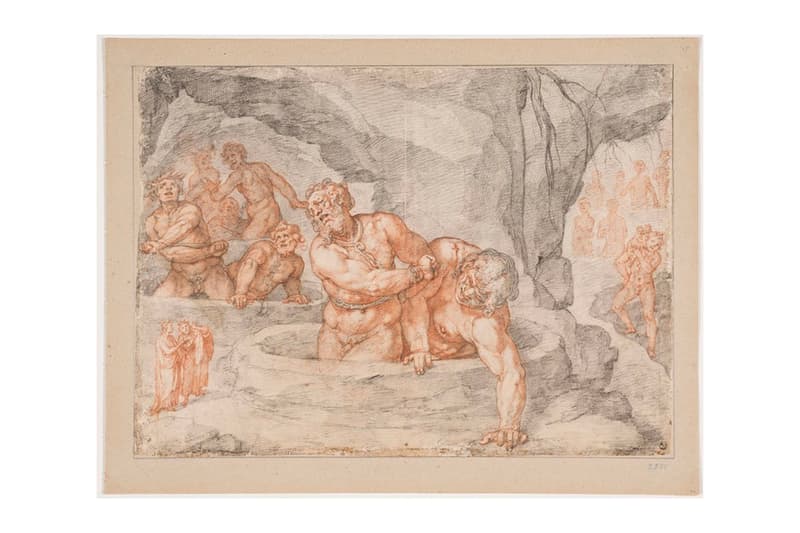 1 of 3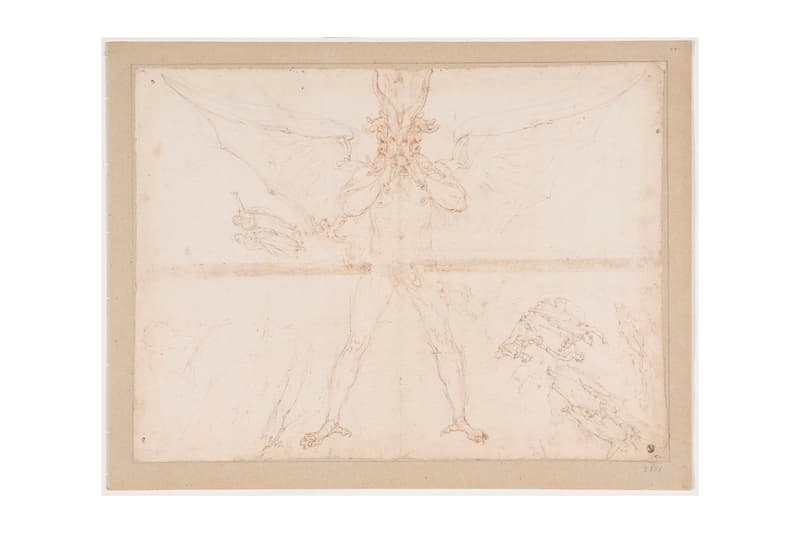 2 of 3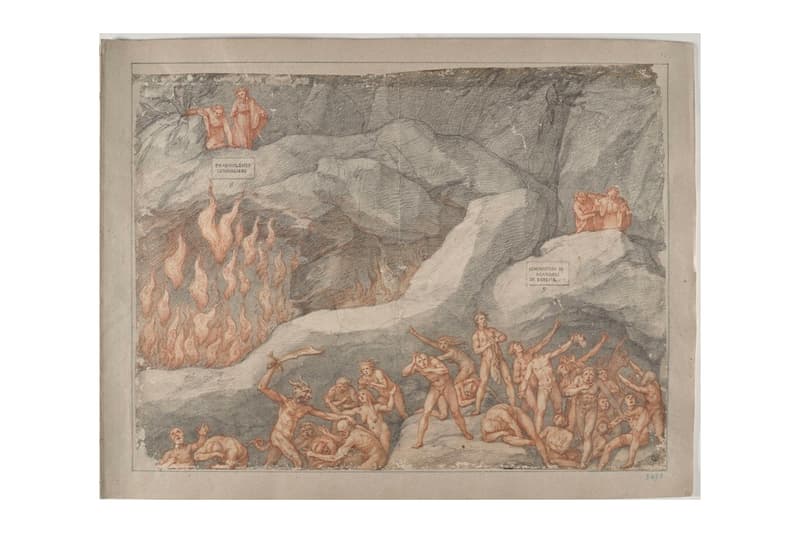 3 of 3
The Uffizi Gallery in Florence is honoring the medieval Italian poet, Dante Alighieri on his 700th death anniversary with a virtual exhibit of Federico Zuccari's The Divine Comedy-inspired, and rarely-seen drawings.
Dante's long narrative poem, The Divine Comedy, is arguably the greatest piece of Western literature, gathering extraordinary ranges of literary styles, including biblical, satiric, and lyric. This three-part poem, and first-person odyssey through heaven, hell, and purgatory, has far established its importance beyond the 14th century. Dante has become one of the most historically important figures in Italian culture and is expected to be honored throughout Italy over the course of this year.
Florence's Uffizi launched a free virtual exhibit on New Year's Day, allowing viewers worldwide to see Federico Zuccari's rare interpreted sketches of The Divine Comedy. Those who are familiar with his name but unfamiliar with his work might recognize Zuccari for his frescoes on the dome of the Santa Maria del Fiore in Florence. Though an accomplished mannerist painter at the time, he is now best known for his murals at the Santa Maria del Fiore.
There are currently 88 illustrations dated between 1586 and 1588, available to view on the museum's website. The last time a selection of these illustrations were shown was in 1865, on the 600th anniversary of Dante's birth. This exhibit only marks the third time the Renaissance artist's work has been publicly exhibited, and the first time this particular collection will be presented in its entirety.
Director of the Uffizi, Eike Schmidt has released a statement addressing the virtual opening, "The Uffizi Gallery is really proud to open the anniversary of the great poet's death by making this extraordinary collection of graphic art available to all," and called Zuccari's work as "precious material not only for those who do research but also for those who are passionate about Dante's work and are interested in following, virtue and knowledge."
Those interested can view the exhibit online, now available at the Uffizi.
In case you missed it, Julie Mehretu presents her life's work at the Whitney Museum this March.