Roz Brewer to Become the Only Black Woman Leading a Fortune 500 Company
After joining Walgreens as its new CEO.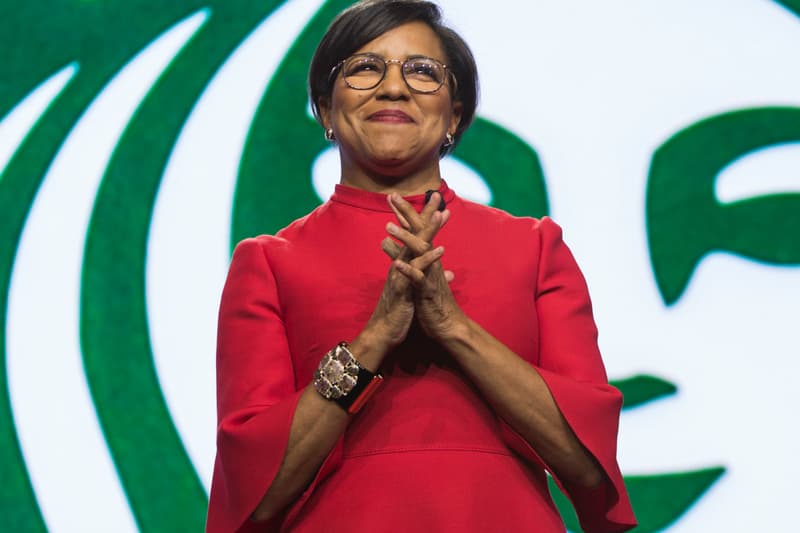 Starbucks' Chief Operating Officer, Roz Brewer is officially stepping down from her role at the coffee giant in February. Having recently accepted the role of Chief Executive Officer at Fortune 500 company, Walgreens, she continues to make her mark in the business world.
Lorrain Hariton, president and CEO of nonprofit research group, Catalyst, which keeps track of the number of women who serve leadership positions in large companies, comments about Fortune 500s "definitely accelerating the number of women CEOs." But, "as it relates to Black women, that has been a place that has been lagging. We still have to work to do to really have a pipeline for women of color."
Prior to Starbucks, Brewer served as the first-ever woman and Black-woman to lead a division at Walmart as CEO of Sam's Club. Brewer's new role will not only make her the only current Black female CEO of a Fortune 500 company, but she also becomes the third-ever Black woman to lead a Fortune 500 firm. As CEO of Walgreens, she joins Ursula Burns, Xerox's CEO between 2009 and 2016, and Mary Winston, Bed Bath & Beyond's 2019 interim CEO.
Since December 2020, women hold just 6% of, or 30 CEO positions at S&P 500 companies. Not only is Brewer's ascent significant for women of color, but is a celebrated feat for women globally. Females are drastically underrepresented in all senior management levels, and though female representation in the C-suite level has grown from 17 to 21 percent between 2015 and 2020, the gap is still quite large. According to Catalyst, only one in five C-suite leaders are women and less than 30 are women of color.
Roz Brewer is currently serving as a director of Amazon and Starbucks, and is expected to join Walgreens' board of directors when she takes over as CEO later this year. Her previous roles include director of Molson Coors and Lockheed Martin.
In case you missed it, Budweiser is officially benching itself from the Super Bowl LV ad lineup.