President Biden's Treasury To Move Forward With Adding Harriet Tubman's Portrait to the $20 USD Note
The abolitionist will soon become the first woman to grace U.S. paper currency.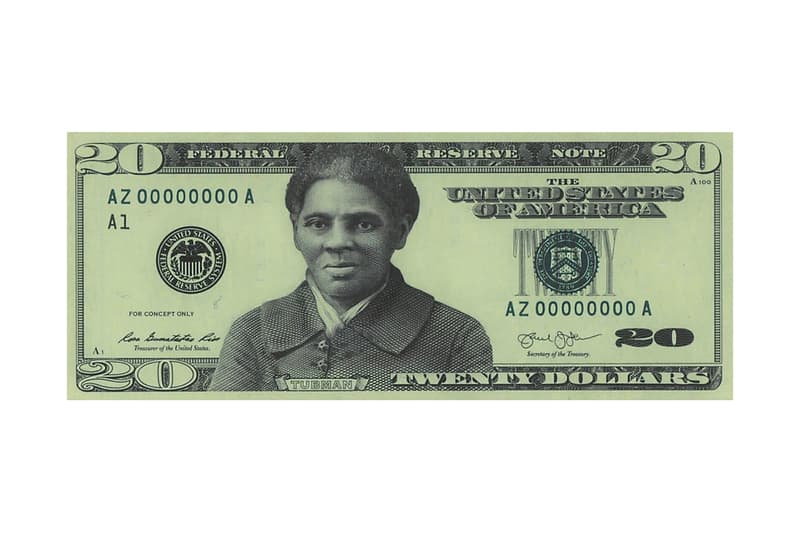 President Biden's Treasury Department is currently in the process of adding American abolitionist and activist, Harriet Tubman's portrait to the $20 USD bill.
Following Trump's administrative choice to let the Obama-era initiative lapse, the current White House press secretary, Jen Psaki has announced that Biden's Treasury is looking to speed up the process, too. Psaki said, "The Treasury Department is taking steps to resume efforts to put Harriet Tubman on the front of the new $20 notes. It's important that our money reflect the history and diversity of our country."
The decision to replace Andrew Jackson with Ms. Tubman was spearheaded by the then-Treasury secretary, Jacob Lew in 2016. However, due to Trump's opposition, the currency redesign no longer became a priority. Under Lew, the design was initially supposed to unveil in 2020 on the centennial of the 19th Amendment, a milestone for women's right to vote.
Preliminary designs previously obtained by The New YorkTimes revealed that a bill featuring Tubman's portrait appears on the front while a statue of Jackson is on the back. No further information regarding the release of the new $20 USD bill is currently available but the redesign is expected to take a considerable amount of time due to its high circulation amongst consumers.
President Biden's Treasury Department aims to speed up the process of adding Harriet Tubman to the front of the $20 bill after the Trump administration halted the currency redesign, the White House press secretary said on Monday. https://t.co/FIn44Jaxzi

— The New York Times (@nytimes) January 25, 2021
In case you missed it, Bernie Sanders comments on his viral meme.