'Jurassic World 3: Dominion' Confirmed To Conclude Entire Franchise, Not Just the Sequel Trilogy
'Dominion' is "a celebration of the whole franchise."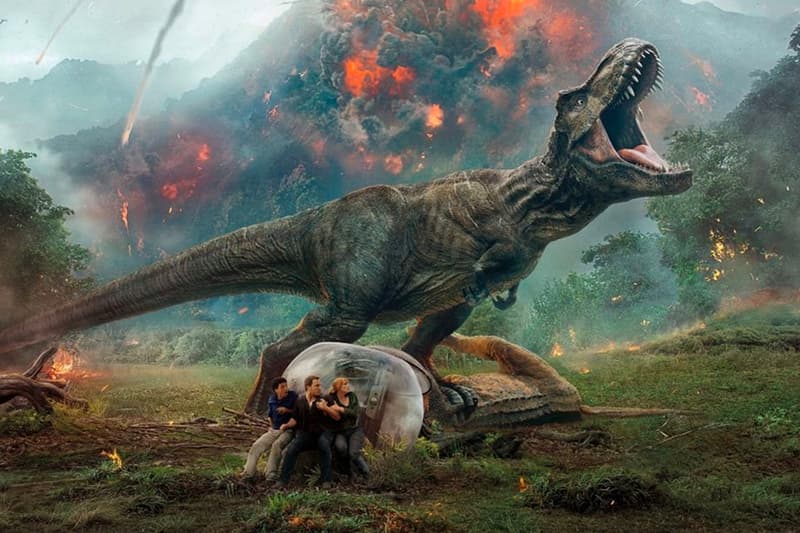 Jurassic World 3: Dominion director, Colin Trevorrow has revealed that the final film of the franchise will conclude all six Jurassic movies and not just the sequel trilogy.
Following the 2001 release of Jurassic Park III, the dinosaur franchise took many years off before the 2015 Jurassic World pick up. Thus began the dinosaur story of the current age, which led to sequels in 2018 and subsequently a third, and the fourth installment coming soon. Like many production schedules, Jurassic World 3 is postponed to 2022 due to the ongoing pandemic. Chris Pratt, Bryce Dallas Howard, Sam Neill, Laura Dern, and Jeff Goldblum are slated to be back as main roles in the remaining film.
Speaking with Entertainment Weekly regarding the Netflix animated series, Jurassic World: Camp Cretaceous, Trevorrow revealed that Dominion will be the culmination of the entire franchise, including the past and upcoming Jurassic films.
"When you got to the end of the Jurassic Park trilogy, it may not have been as clear in what the complete story of those three movies was because they were a bit more episodic in the way that they were approached. But this trilogy is not that way. It's very much a serialized story. What was important for me was, when you watch Dominion, you really feel like you are learning how much of a story that first set of movies was and how everything that happened in those movies actually informs what ultimately is able to happen in this. If kids who are born today are going to be presented with six Jurassic Park movies — you hope the parents will buy them the box set — you hope they are going to get to feel like they watch one long story," explains Trevorrow.
Fans can expect previous dinosaurs and locations from past franchise installments to be resurrected in the finale. Trevorrow intends on ensuring that Jurassic World 3: Dominion wraps up the entire franchise, noting that each encore appearance will serve a unique purpose to the story's ending.
In case you missed it, Jake Gyllenhaal celebrates 20 years of Donnie Darko.