Hed Mayner FW21 Warps Human Bodies
The Israeli designer continues mining dramatic silhouettes.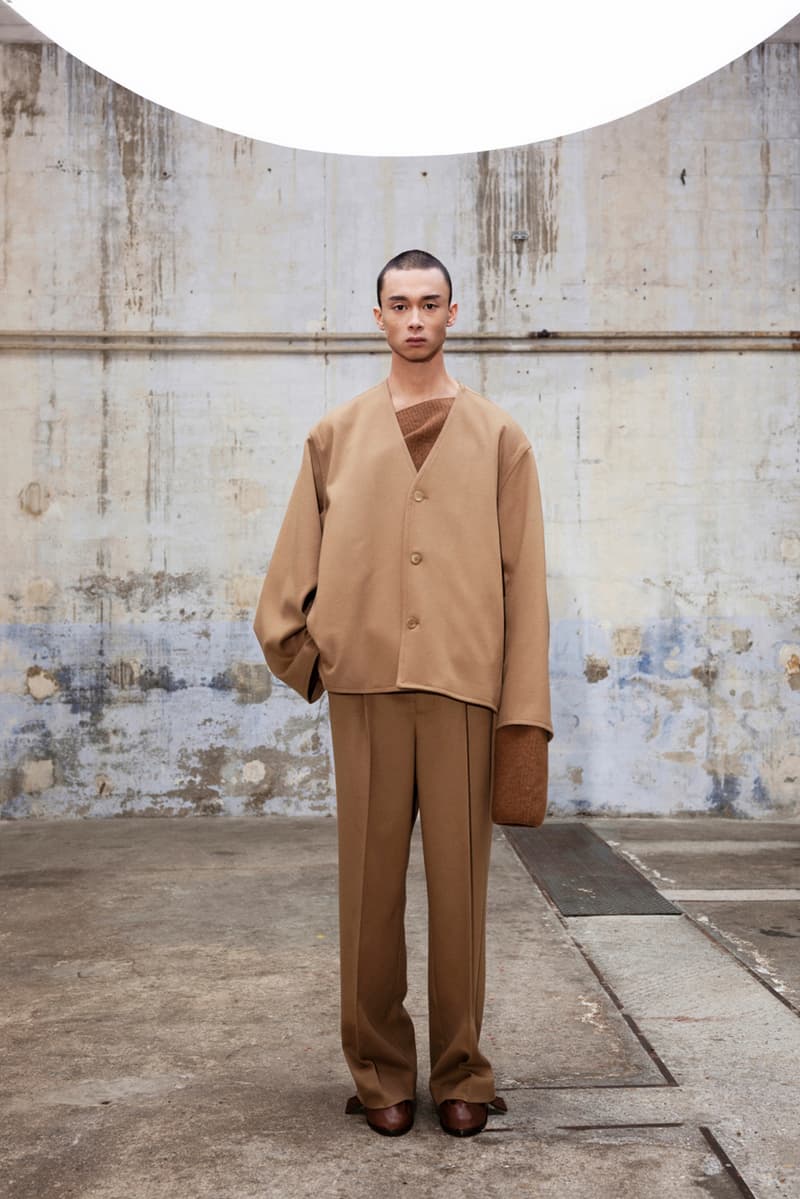 1 of 28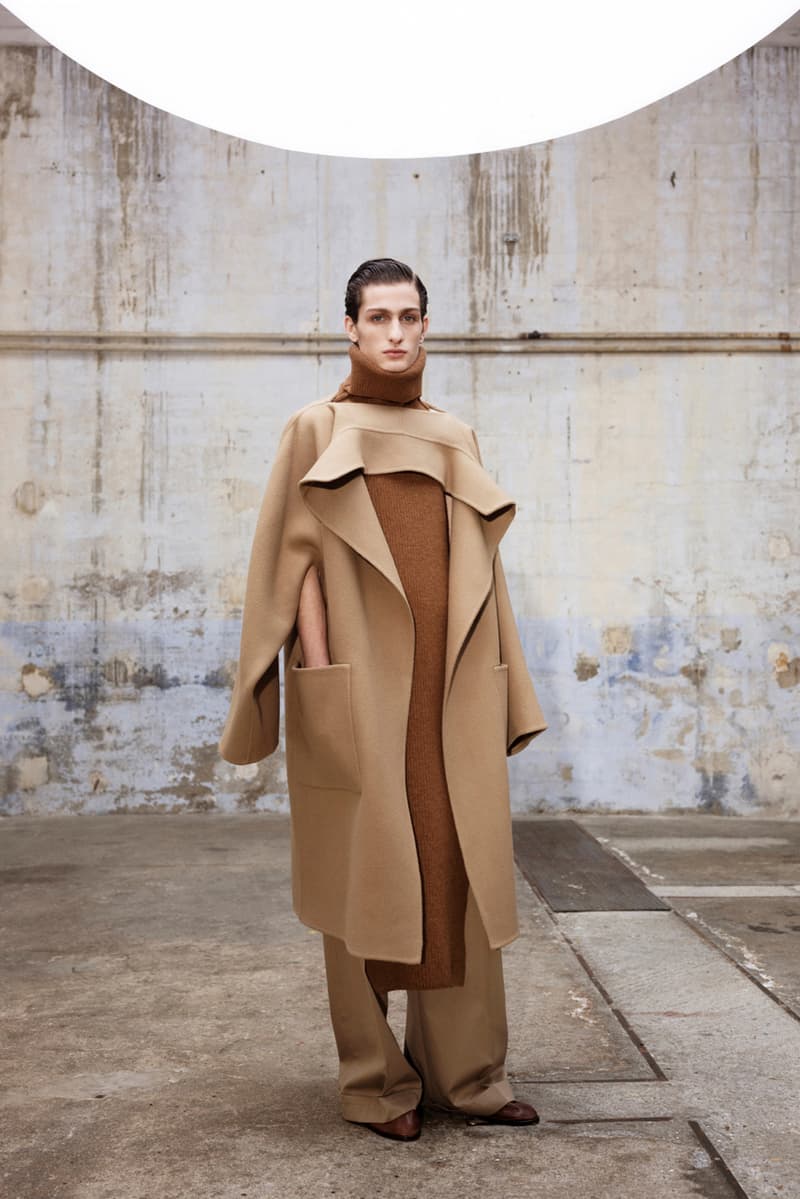 2 of 28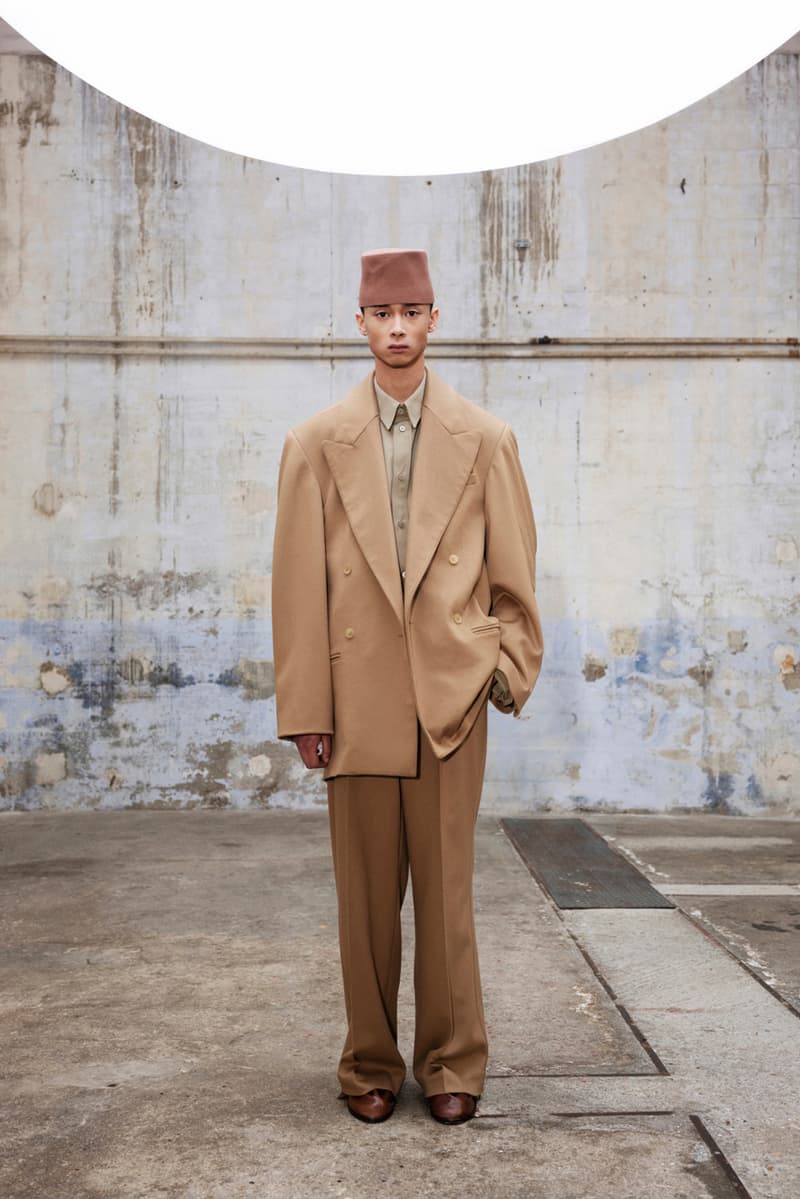 3 of 28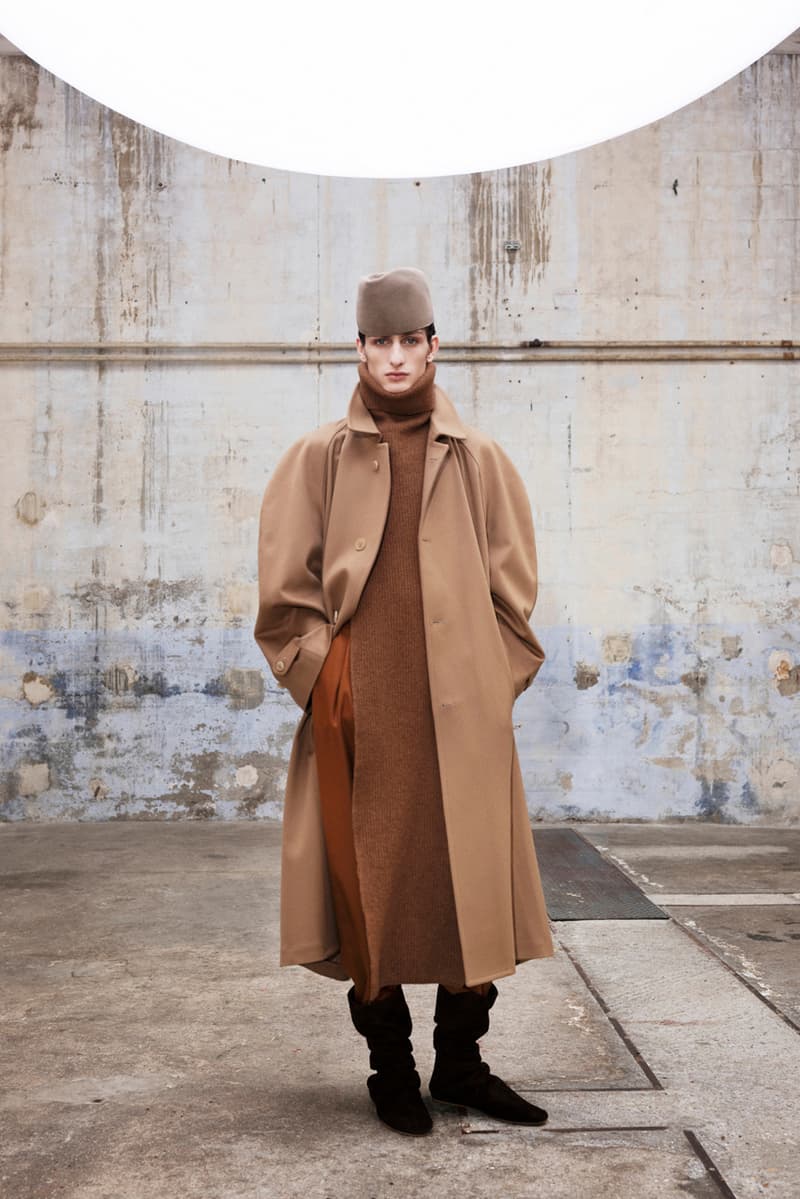 4 of 28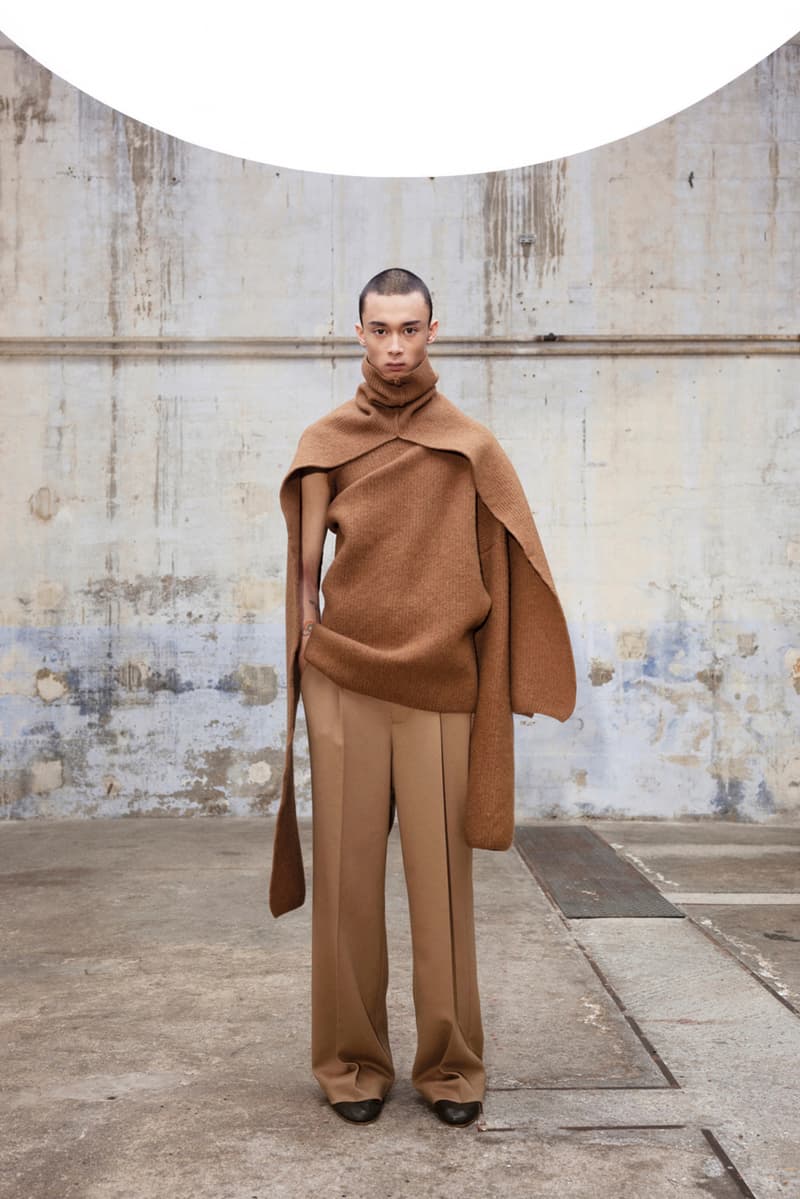 5 of 28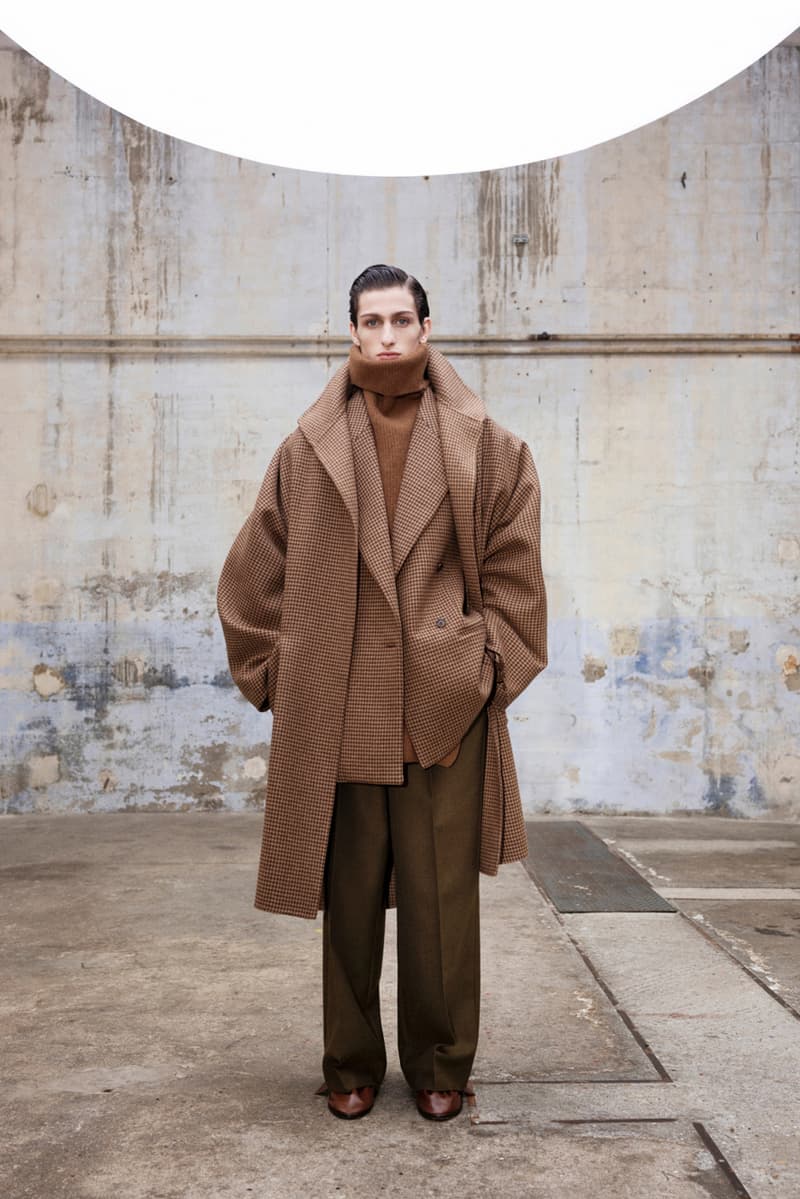 6 of 28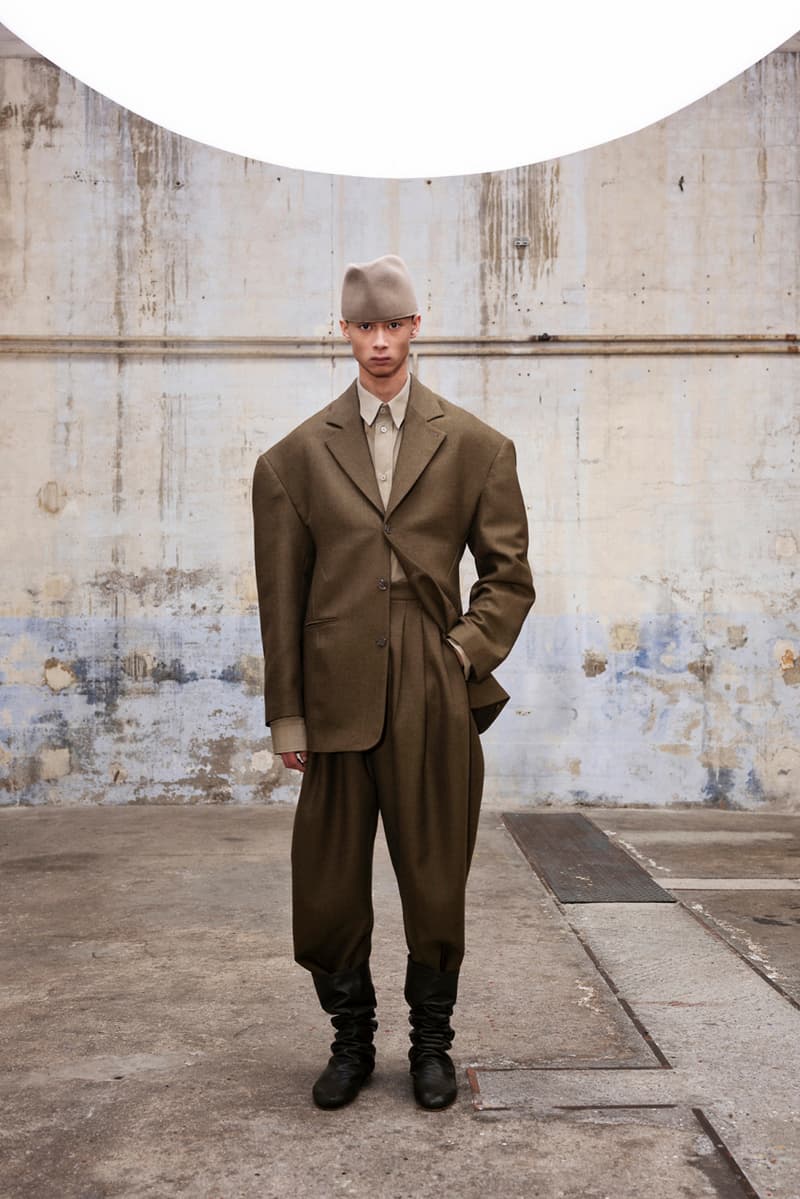 7 of 28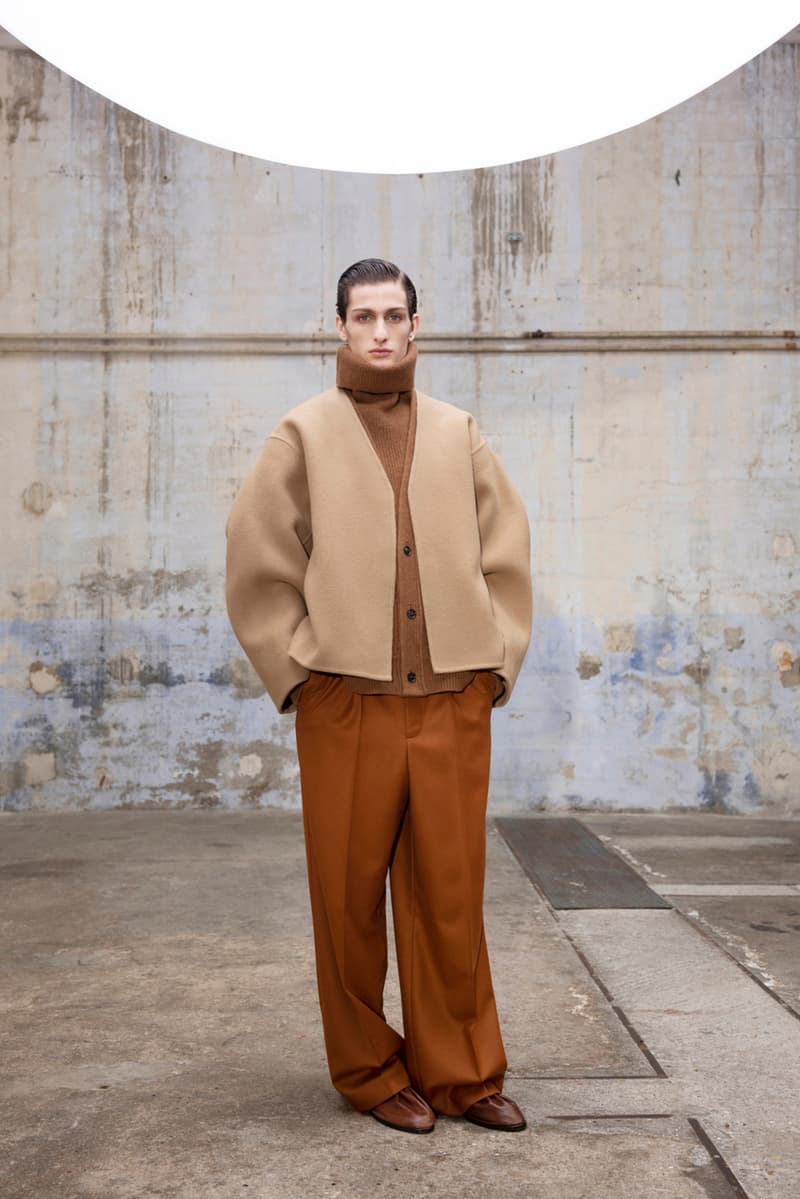 8 of 28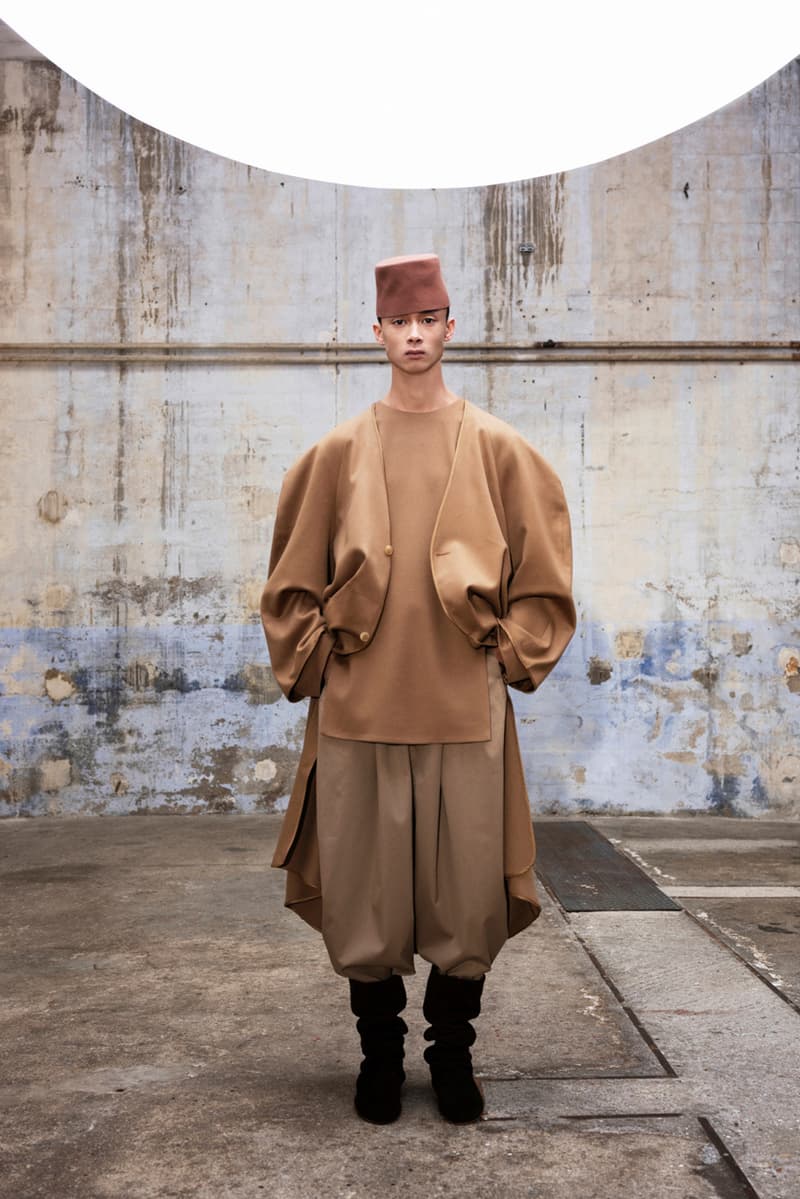 9 of 28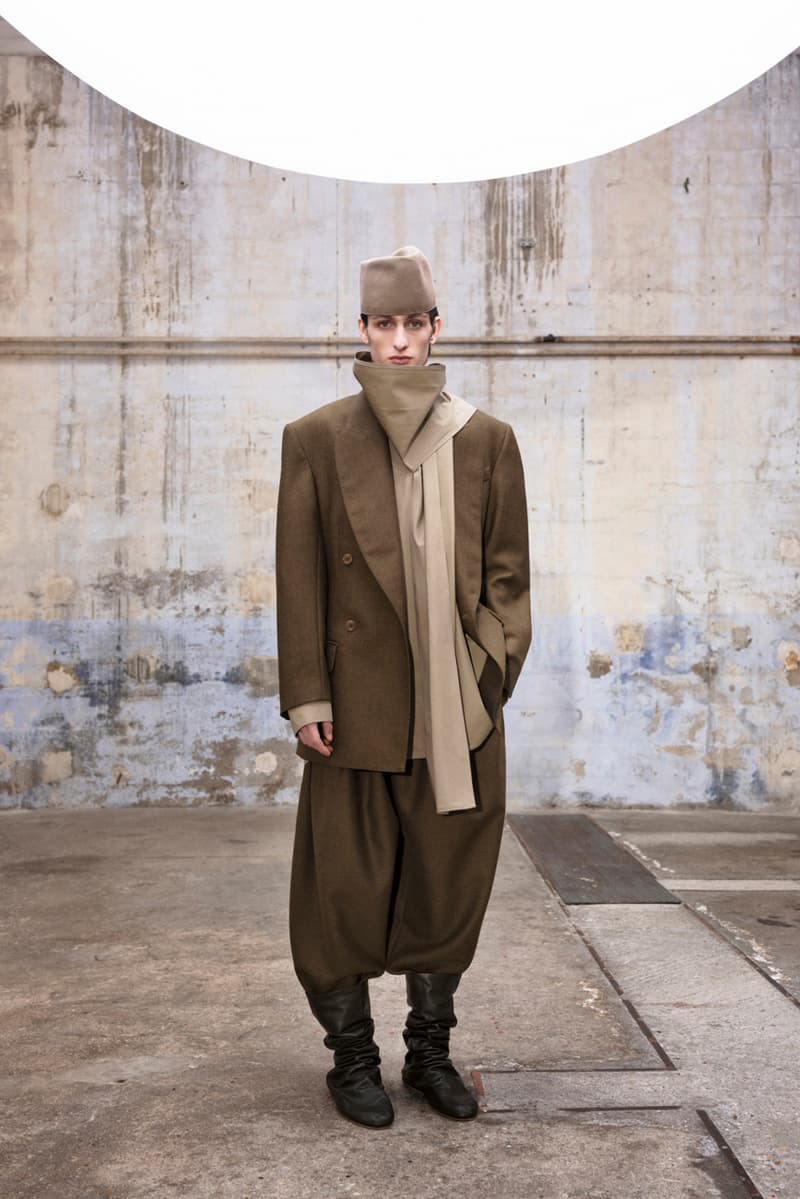 10 of 28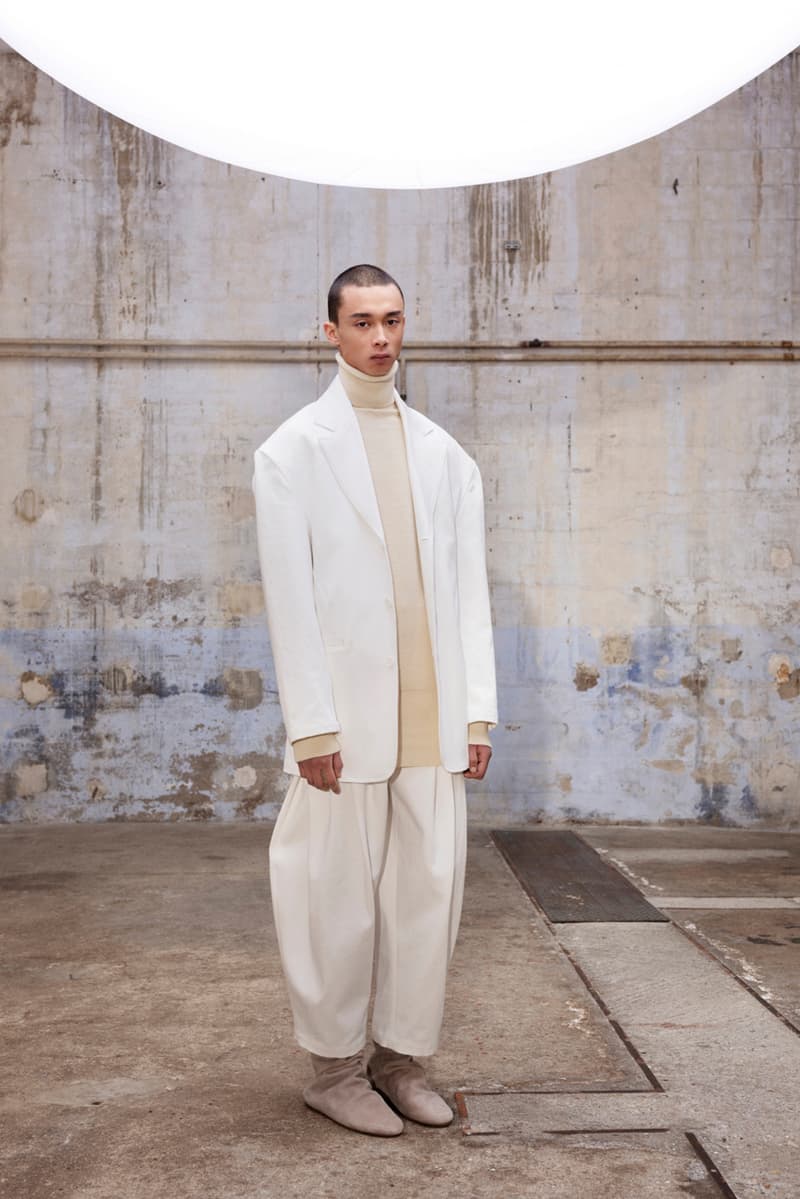 11 of 28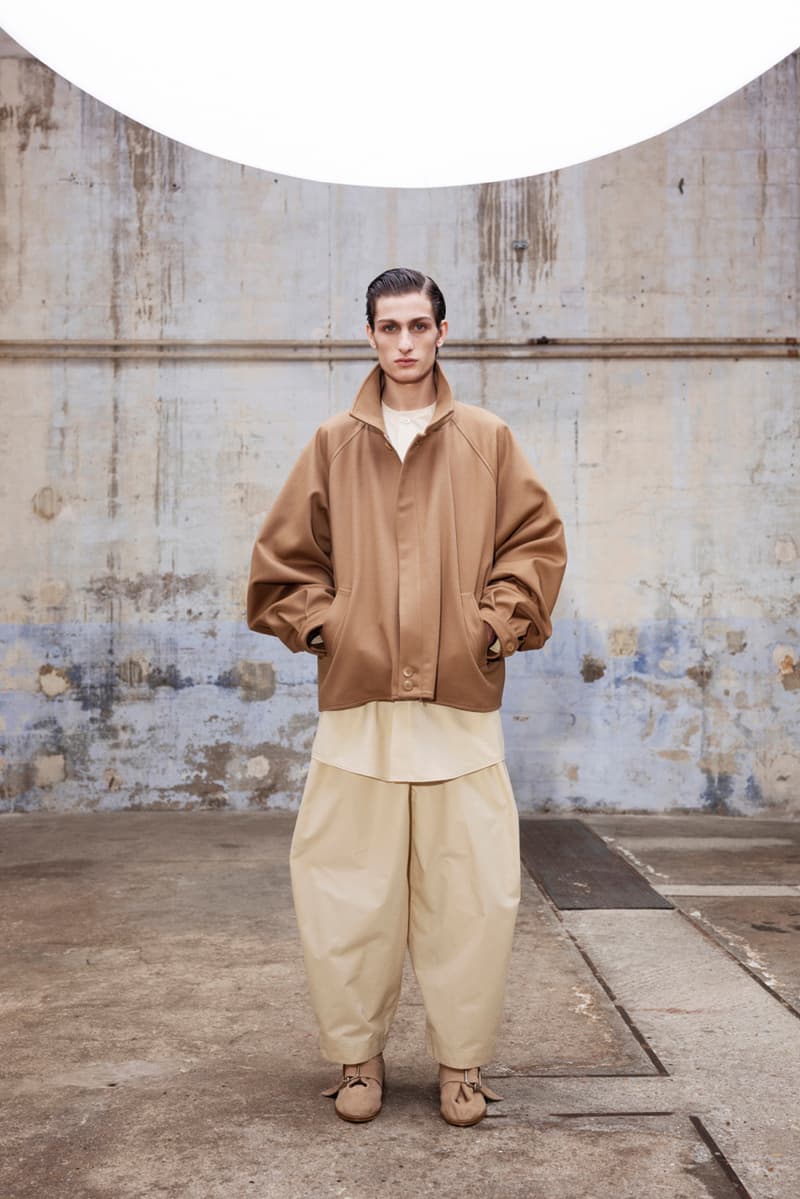 12 of 28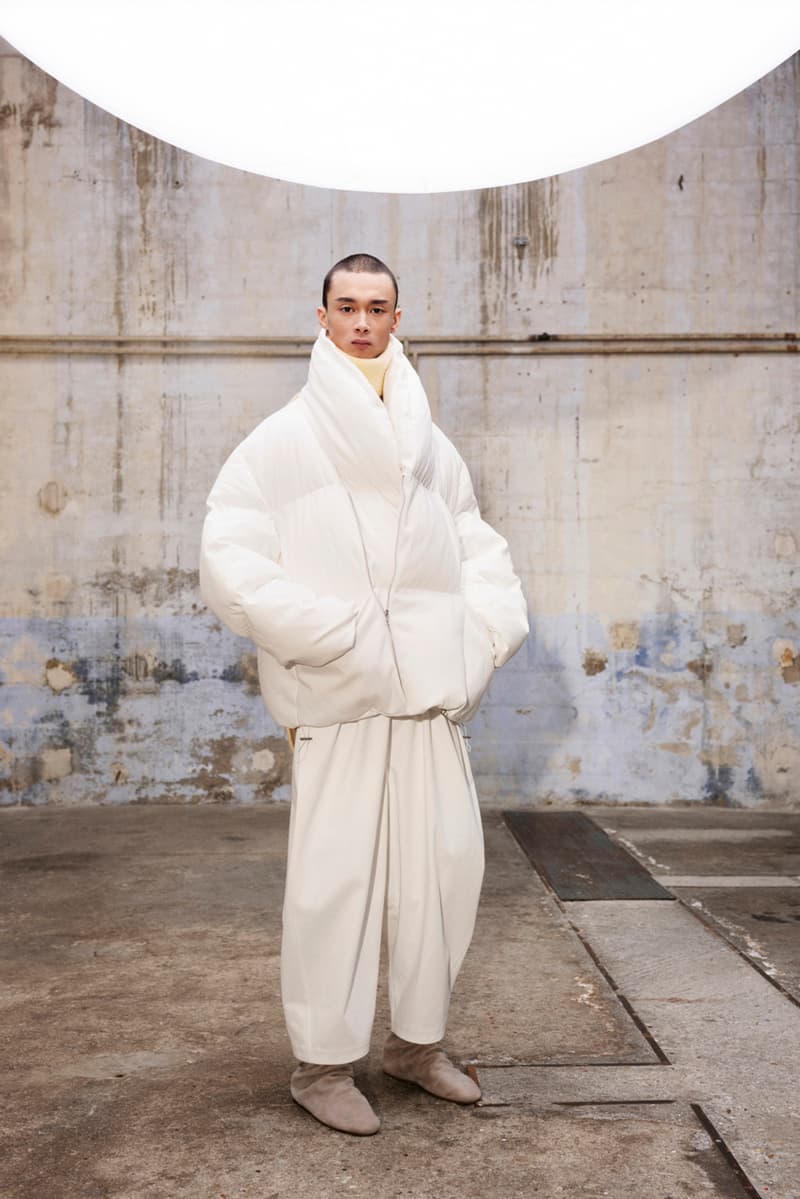 13 of 28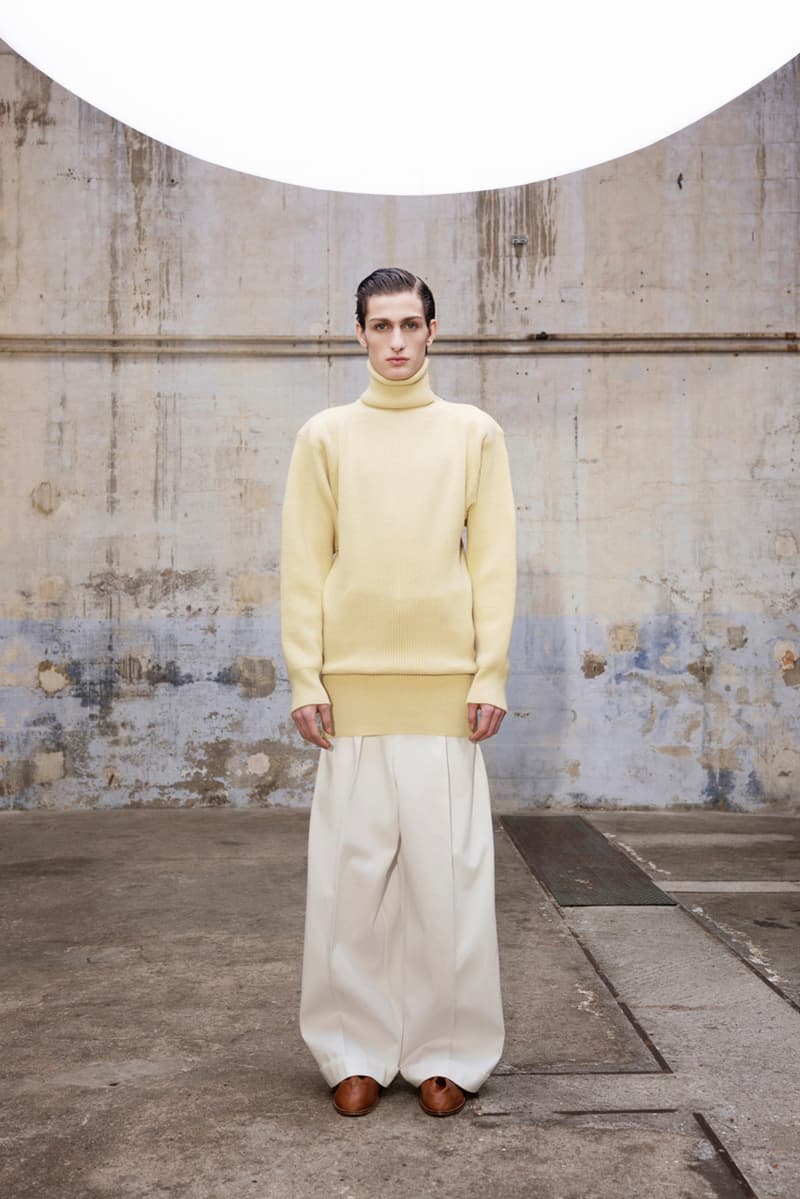 14 of 28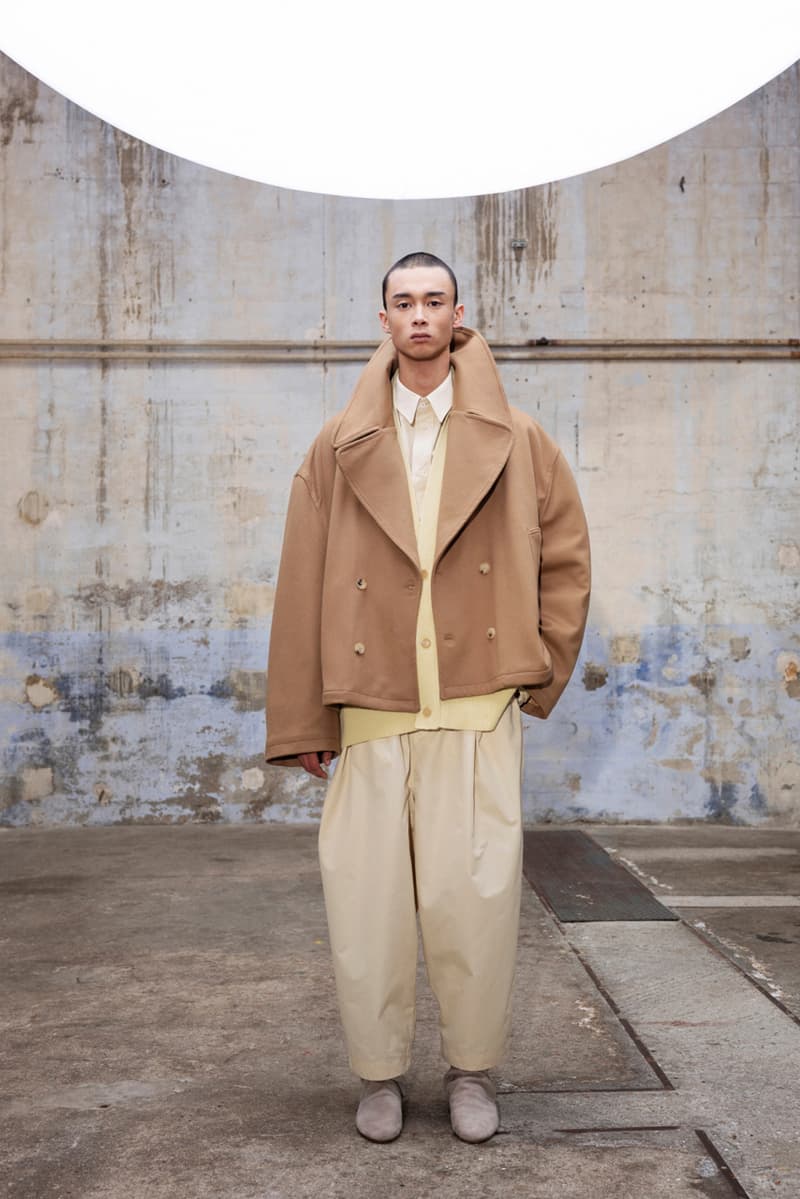 15 of 28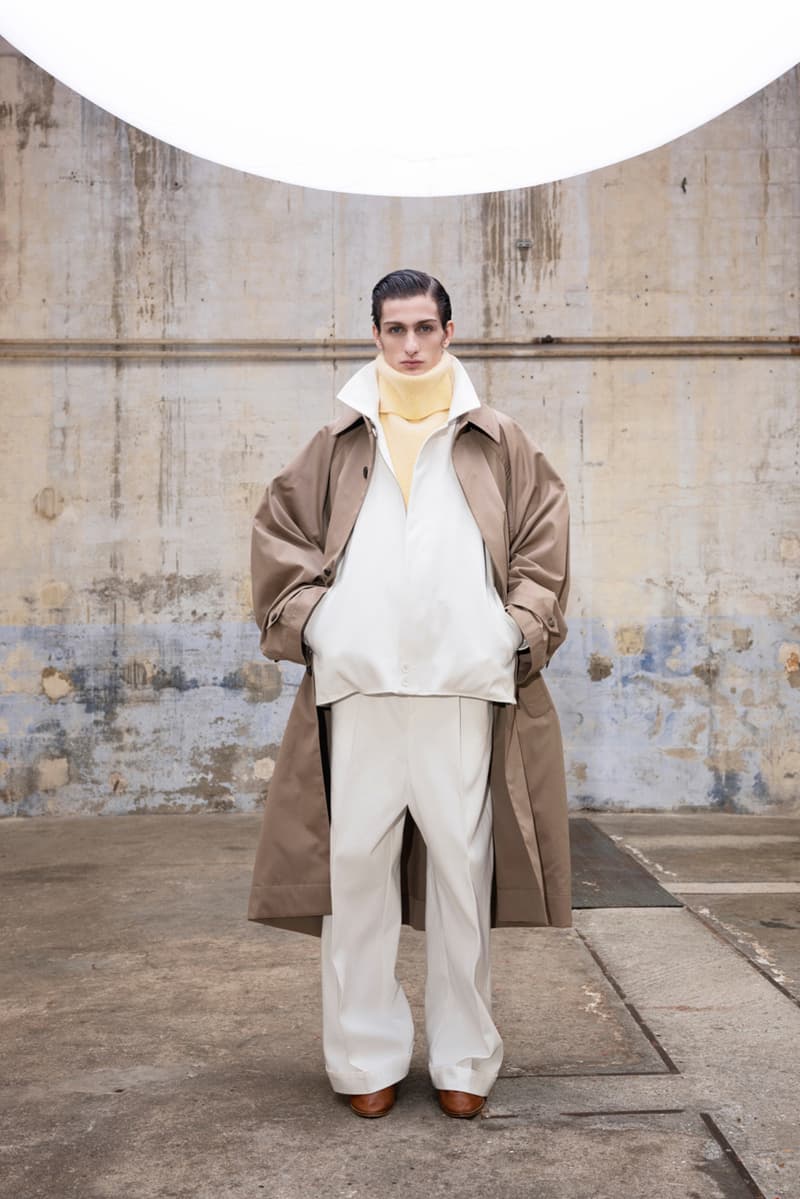 16 of 28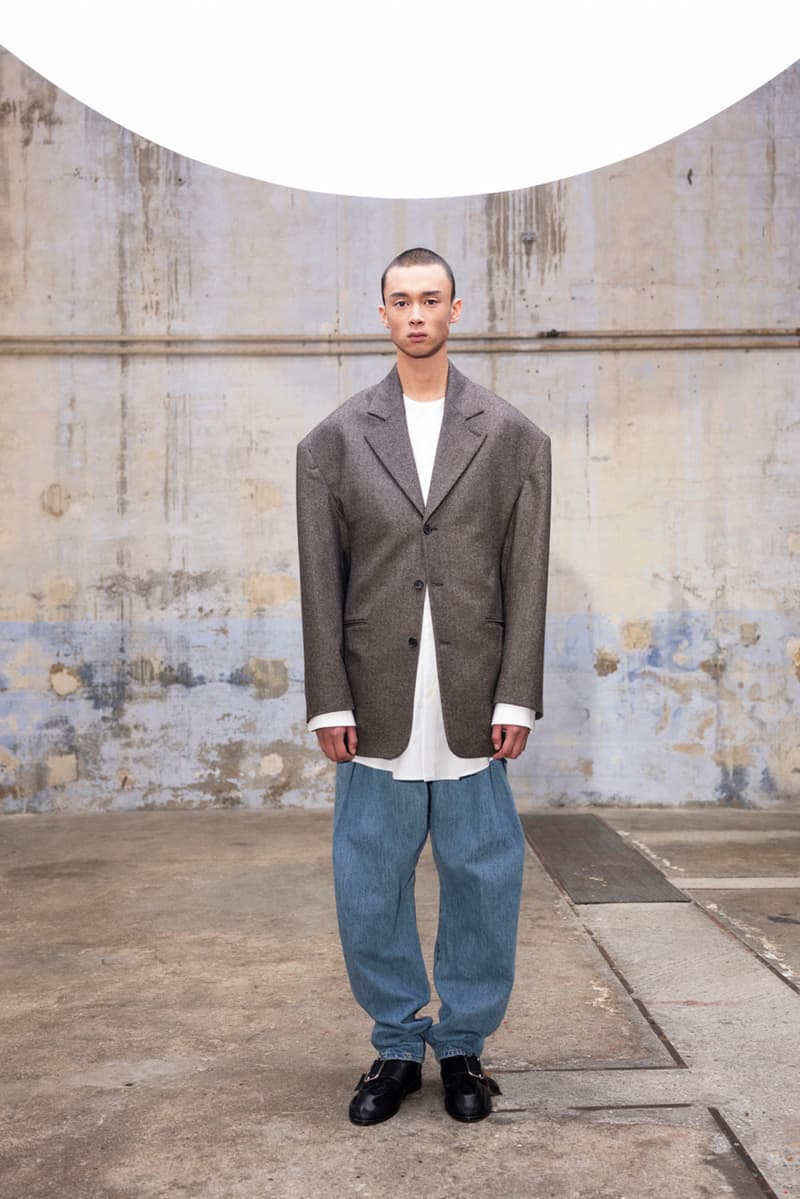 17 of 28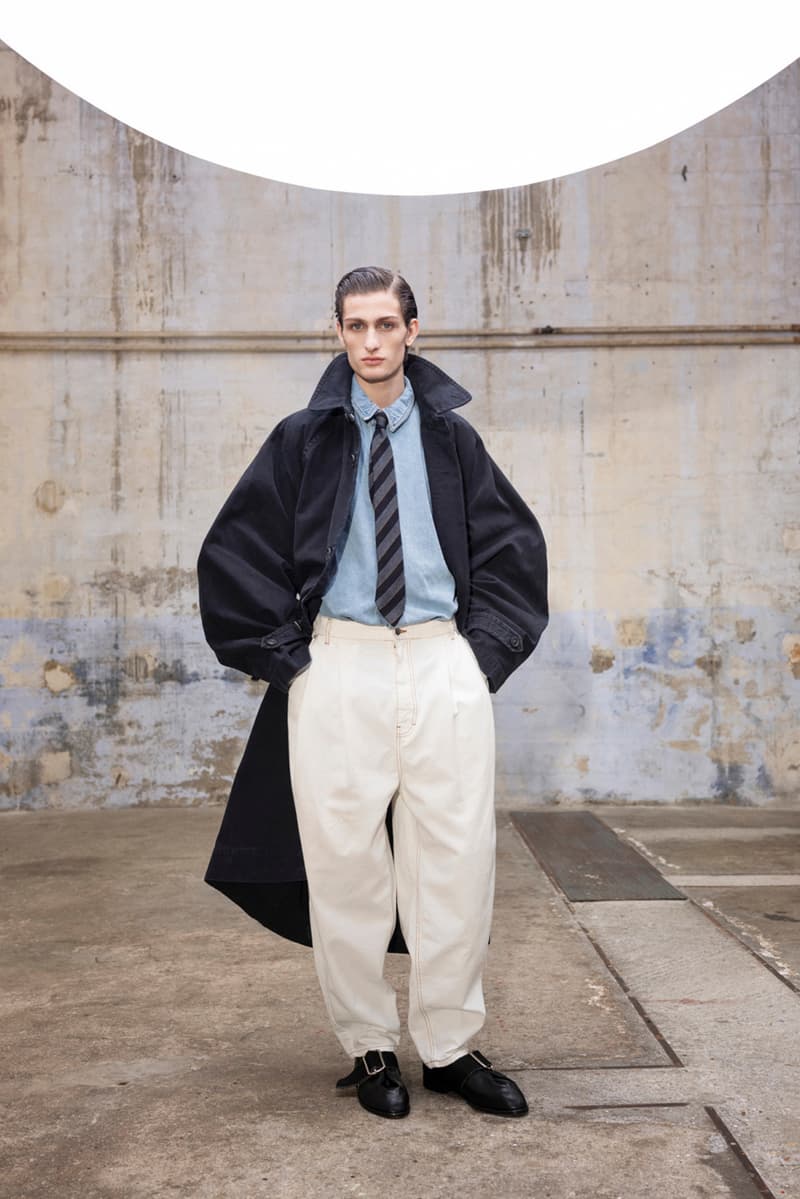 18 of 28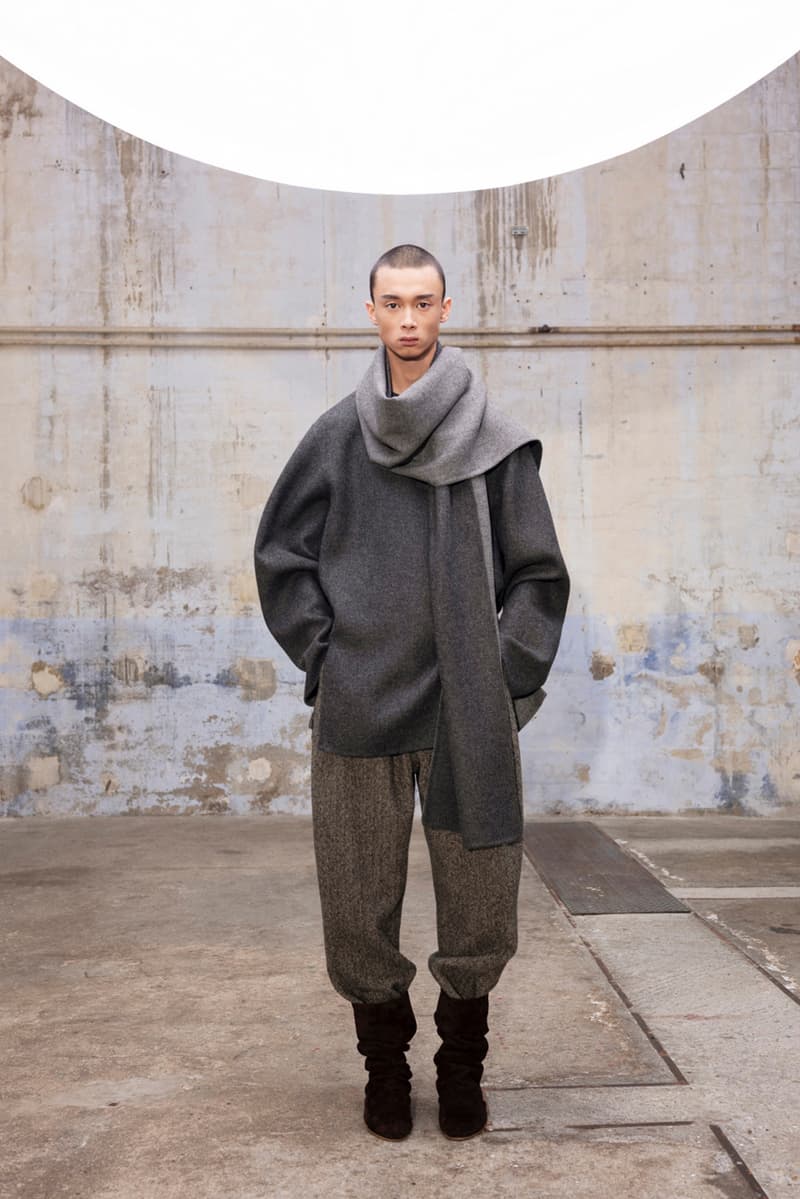 19 of 28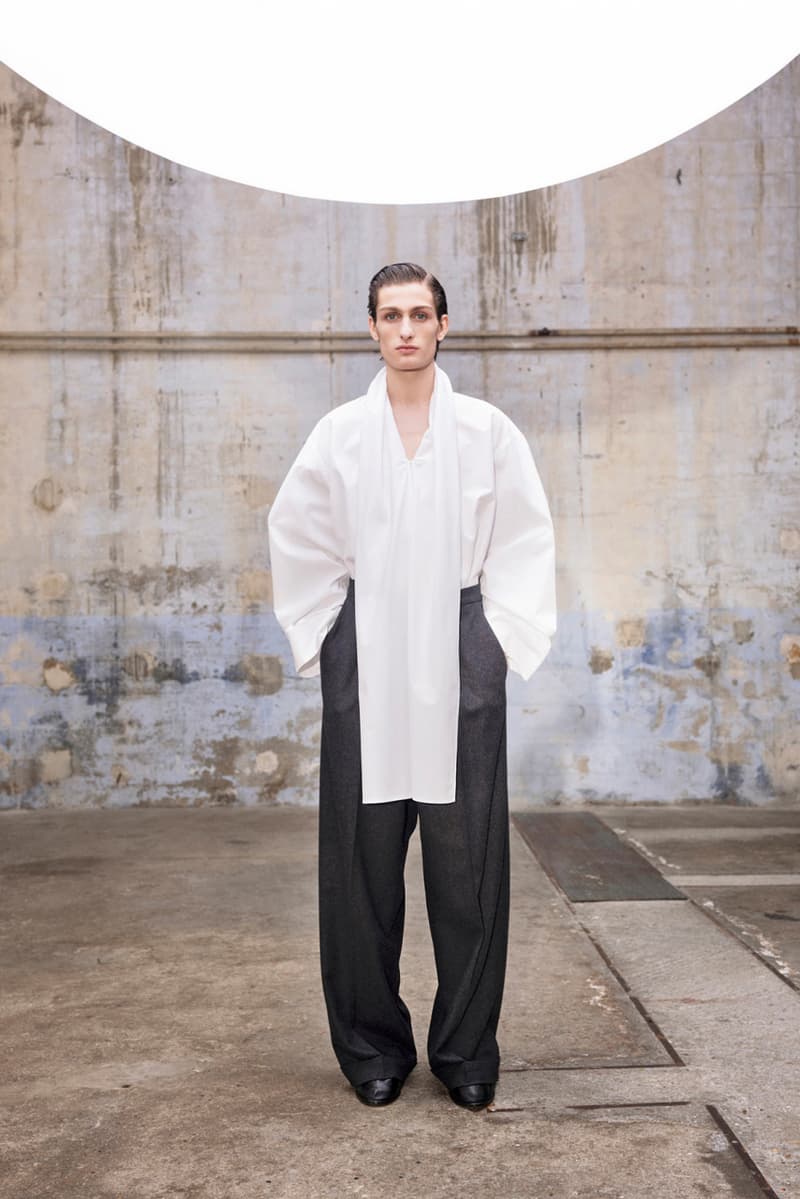 20 of 28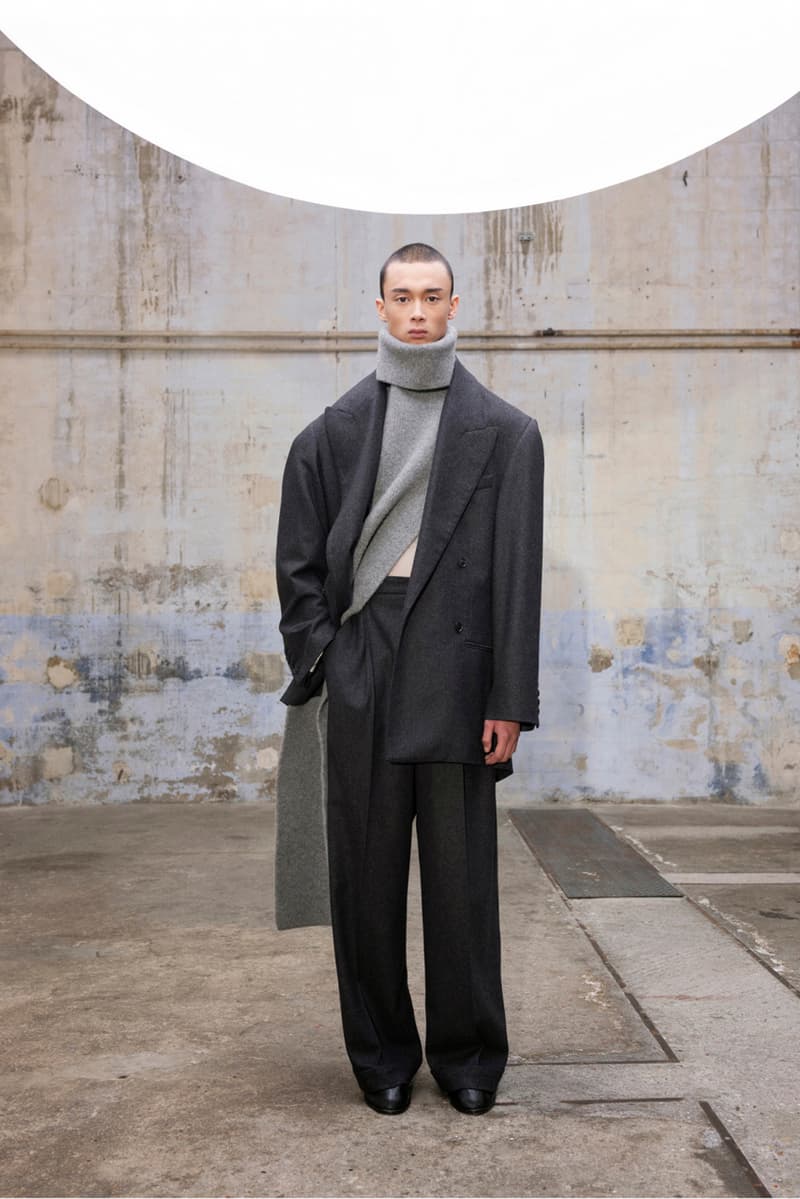 21 of 28
22 of 28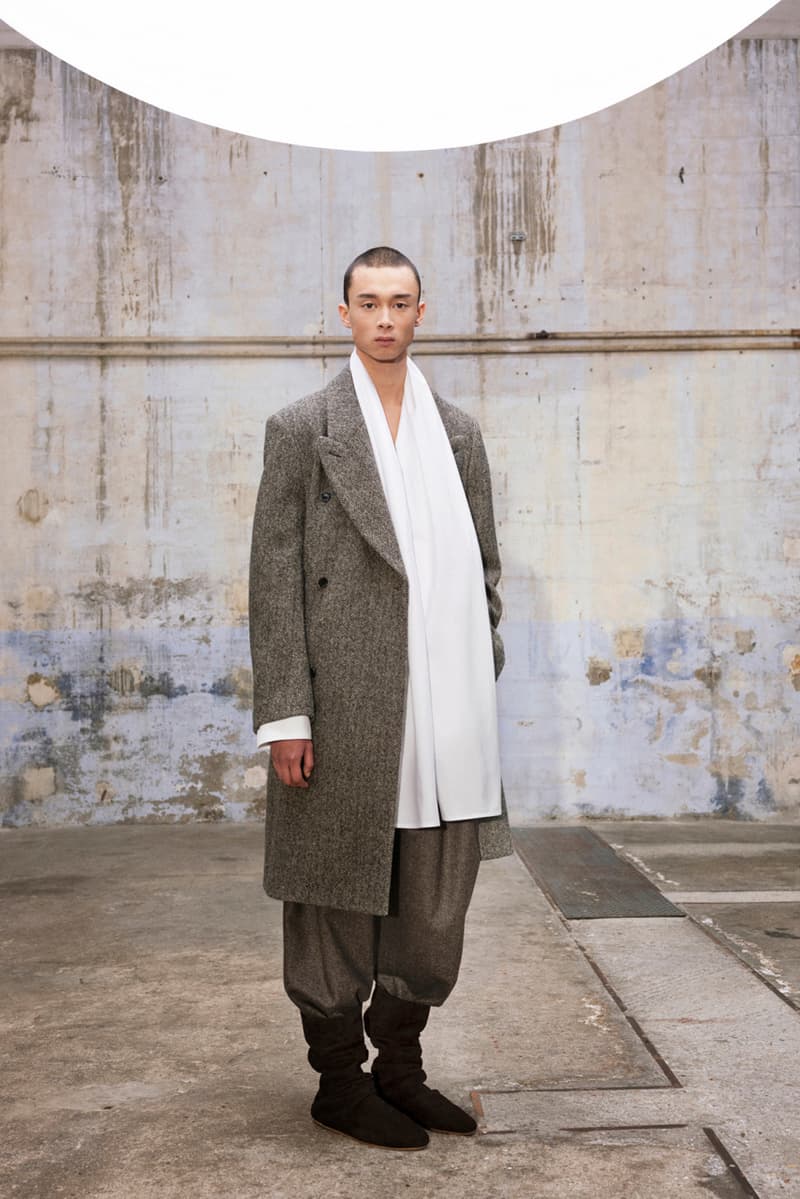 23 of 28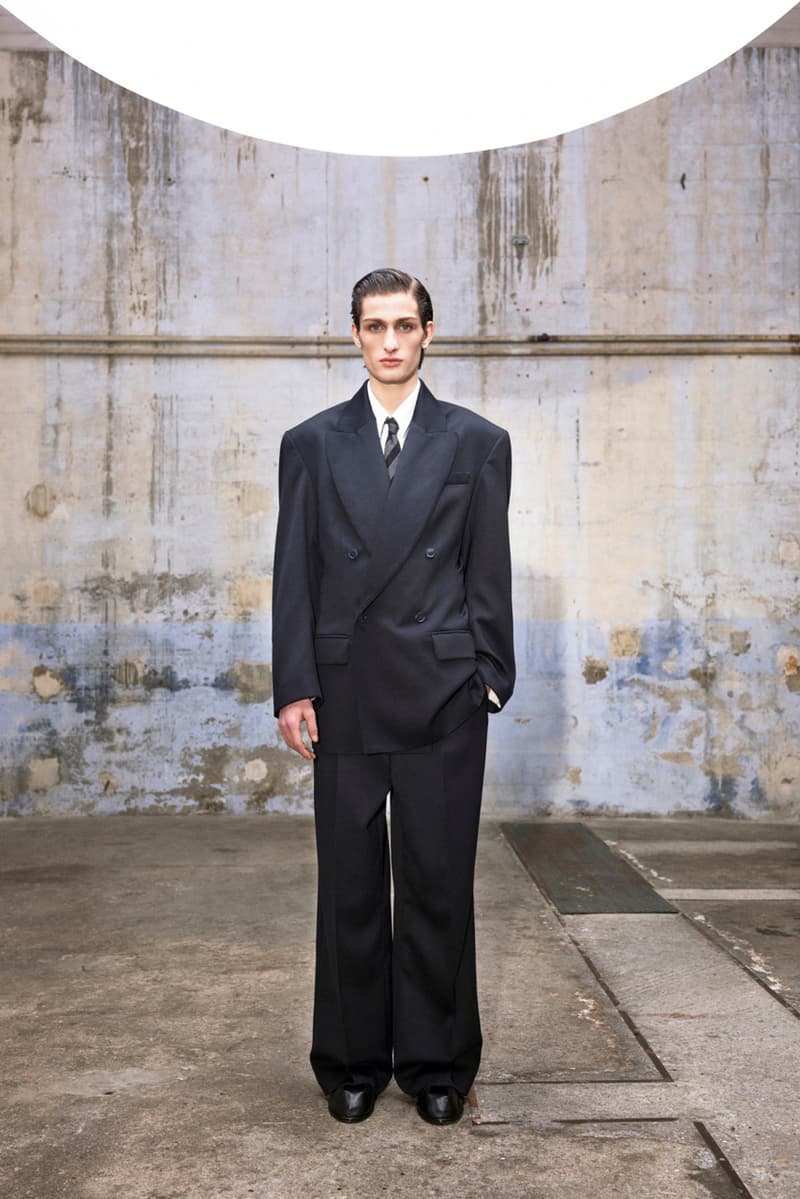 24 of 28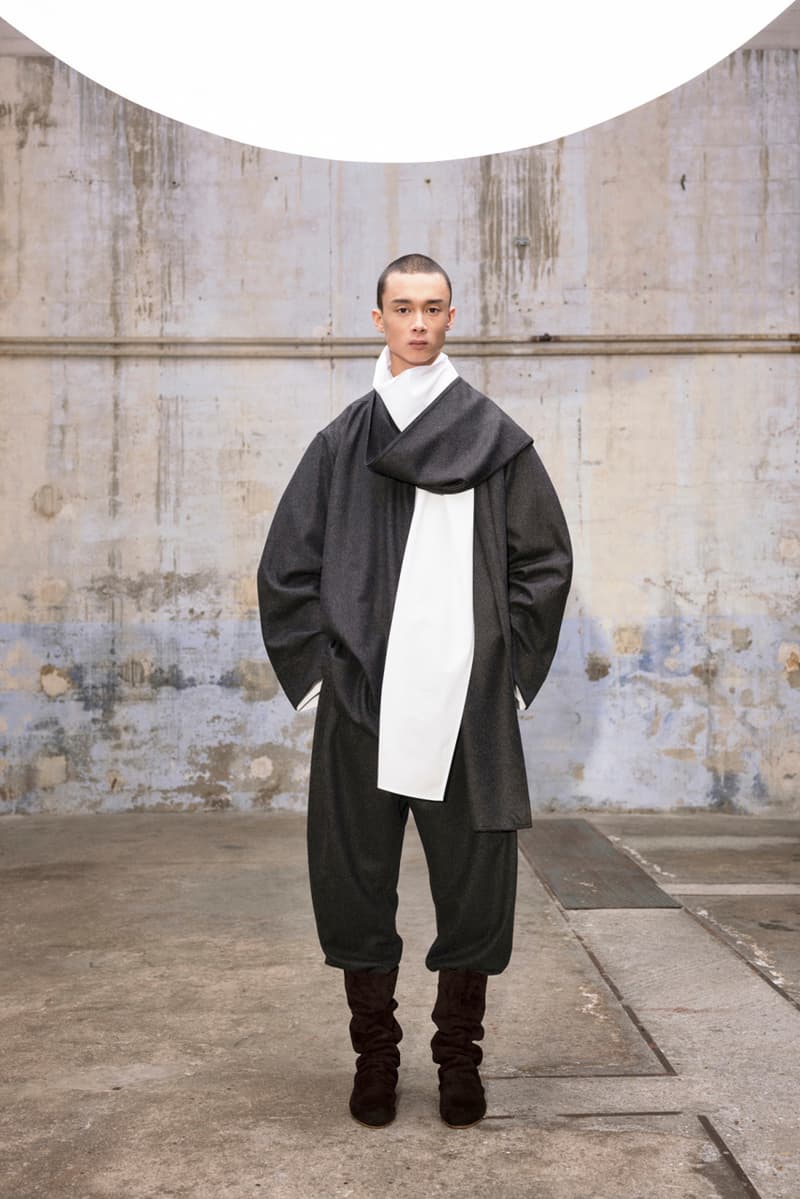 25 of 28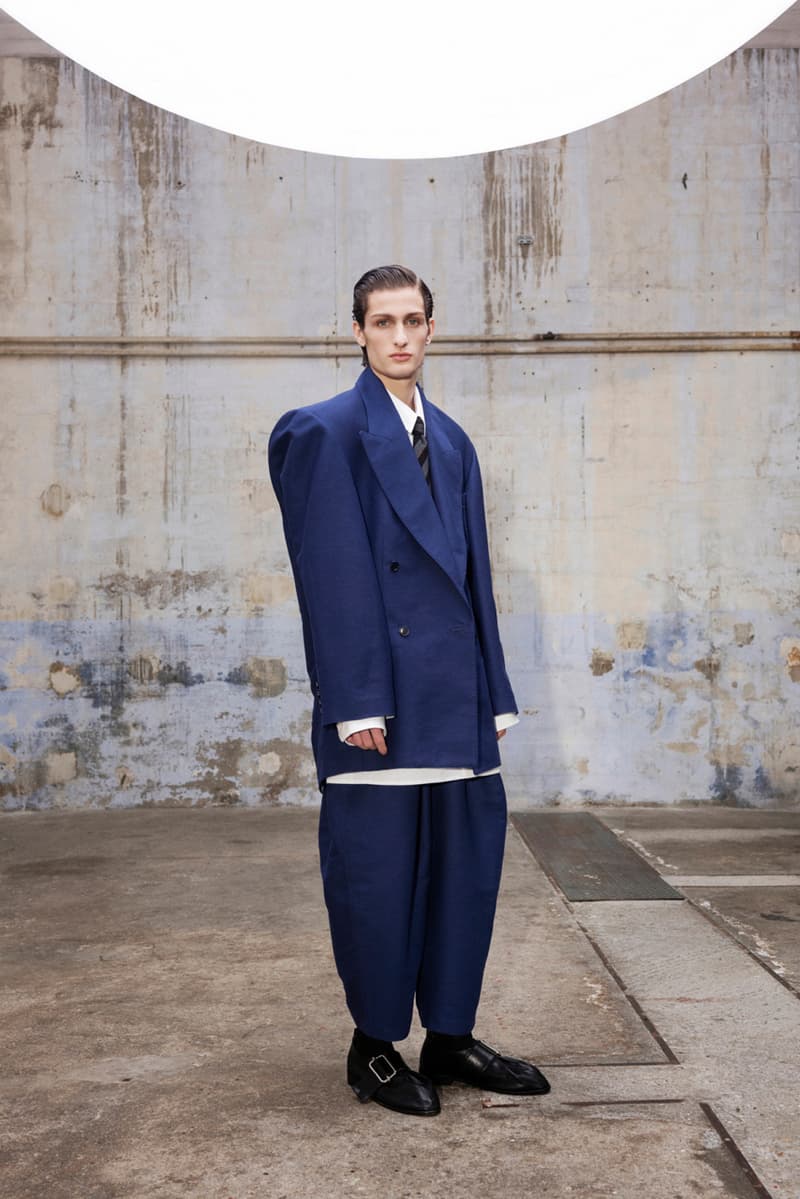 26 of 28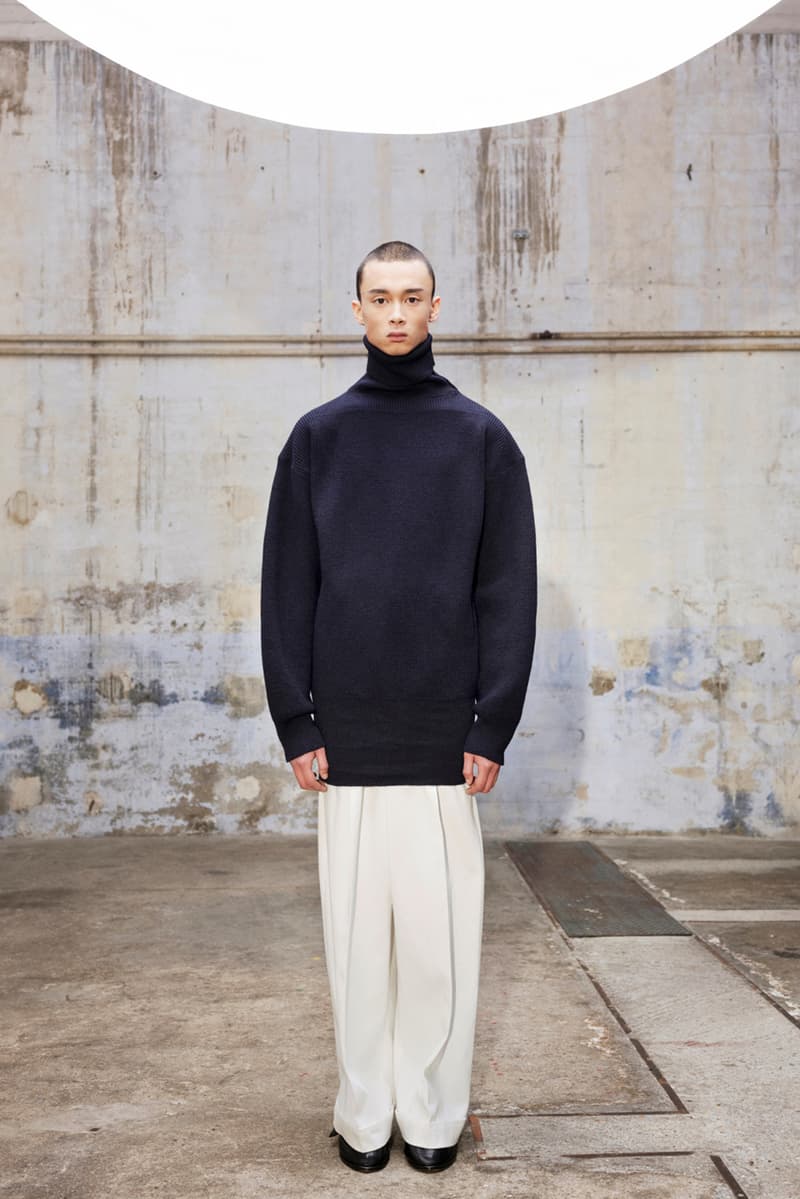 27 of 28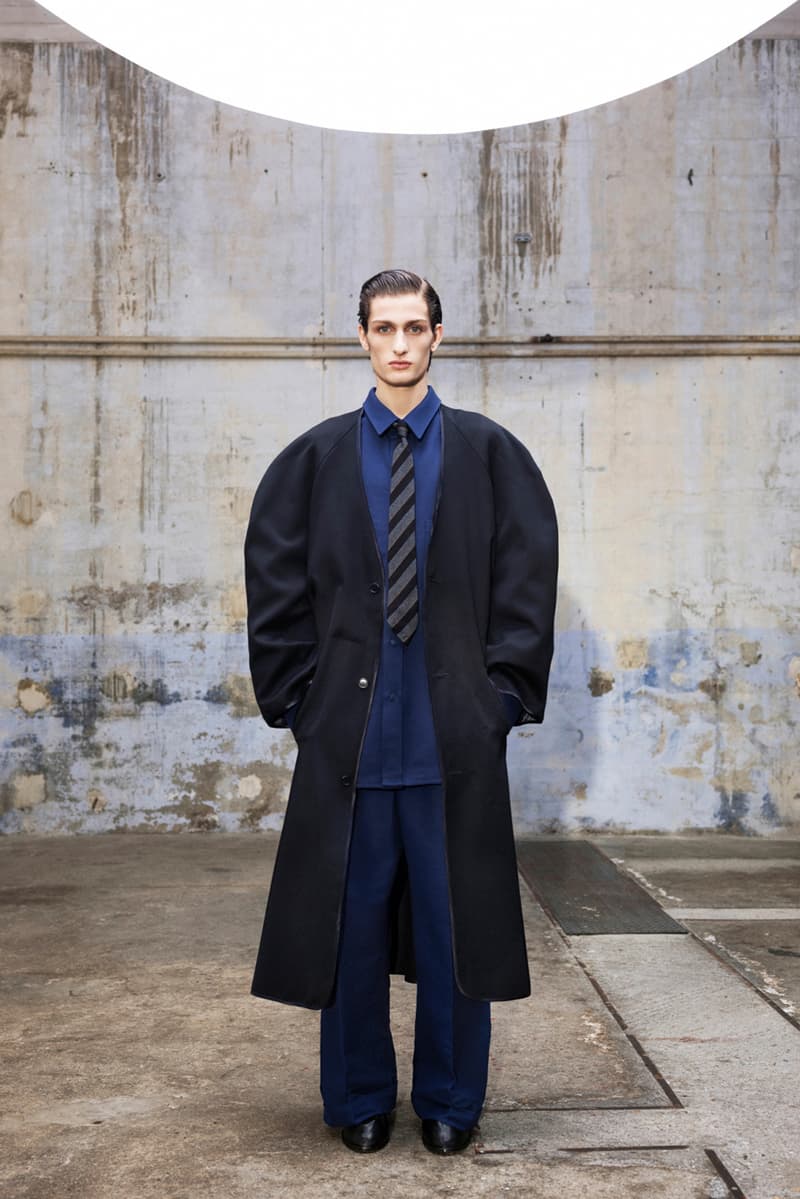 28 of 28
Hed Mayner's boundary-pushing silhouettes won him the Prix Karl Lagerfeld in 2019 and the Israeli designer hasn't taken his foot off the gas since then. Firmly planted in his comfort zone, Mayner has continued exploding conventional menswear garments into immense outerwear and imposing trousers, winning the low-key creative scores of followers in Asia especially — Fall/Winter 2021 is another victory lap for the creative.
Playing to his strengths, Mayner channeled his signature silhouettes by way of generous, flowing coats, collarless jackets, lengthy sweaters and voluminous trousers executed in rich camel, olive drab, crisp white and delicate cream. Armani's tailoring cues are taken to the illogical extreme by ballooning double-breasted blazers and dramatically extended shirting, while other looks are reigned in by heavily tapered jeans and slacks tucked into nomadic boots, a favorite touch of Mayner's friend and stylist, Samuel Drira.
Throughout, Mayner referenced his past work — shapely cut-out sections, huge turtlenecks and puffer jackets — but updated them with fresh application and fabrication, demonstrating measured growth at his own pace. The nipped waists, snug collars and cropped sleeves demonstrate Mayner's keen eye for detail, ensuring that the gently overblown shapes remain far away from puddling messes.
View a clip of the collection below and pay attention to Mayner's Instagram for updates related to the reclusive designer.
Elsewhere, UNDERCOVER presented its own Fall/Winter 2021 collection.