'Field of Flags' Installation Replaces Attendees at U.S. Presidential Inauguration
Over 200,000 U.S. flags to represent those who couldn't make it to event due to pandemic concerns and threats from pro-Trump extremists.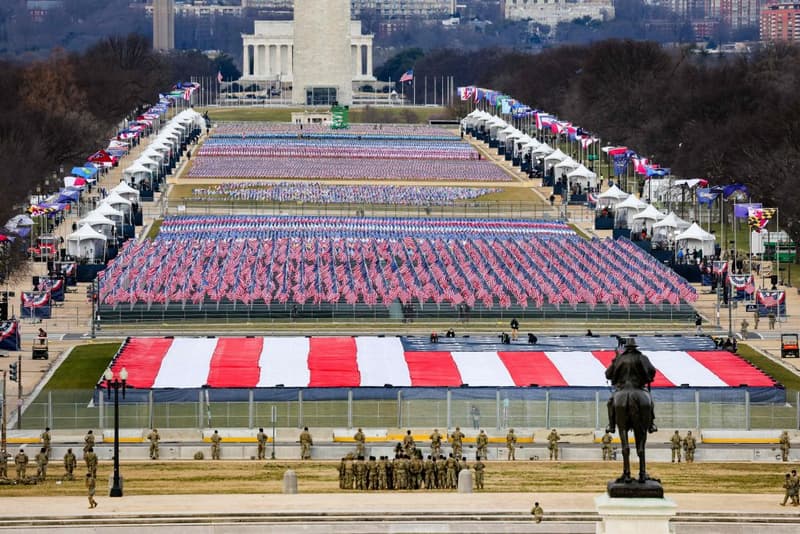 1 of 6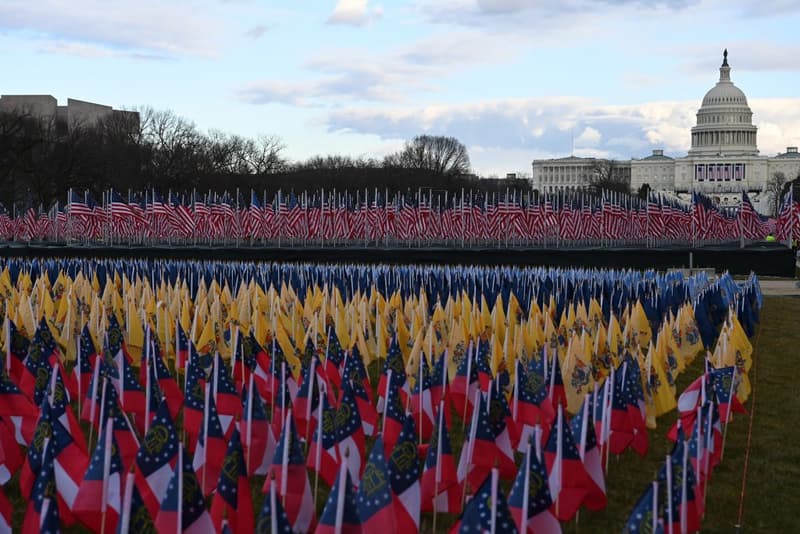 2 of 6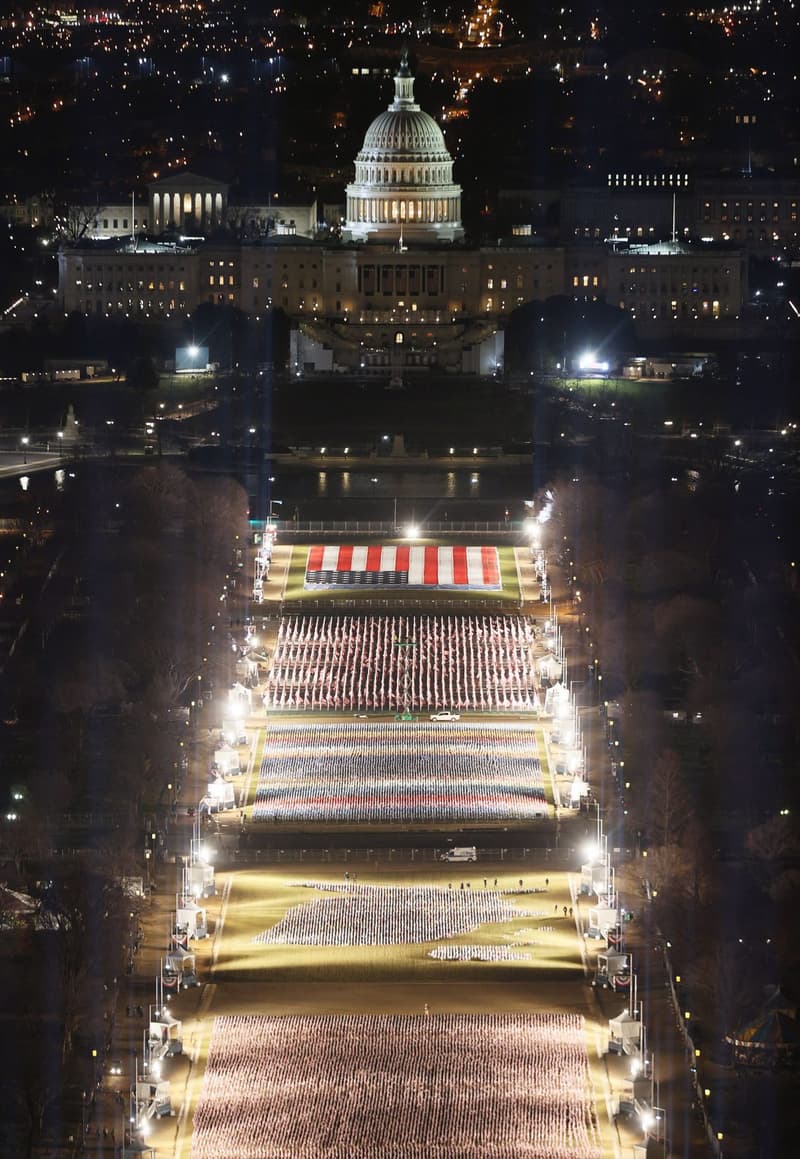 3 of 6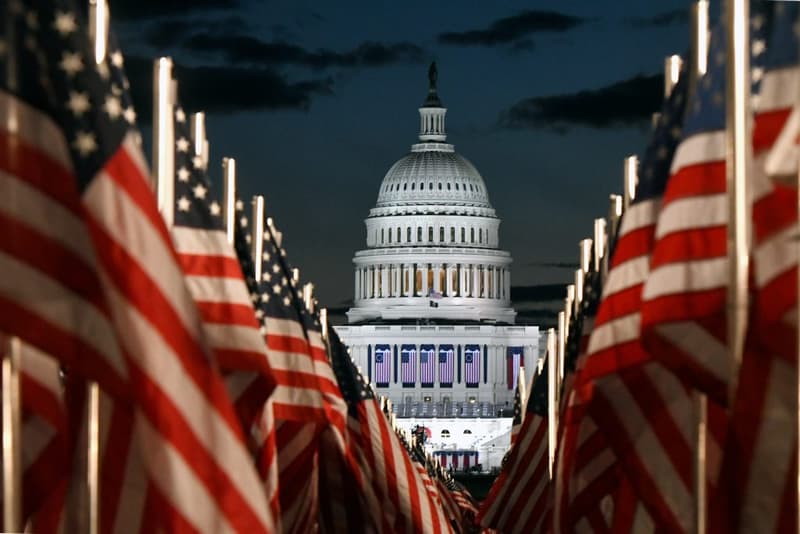 4 of 6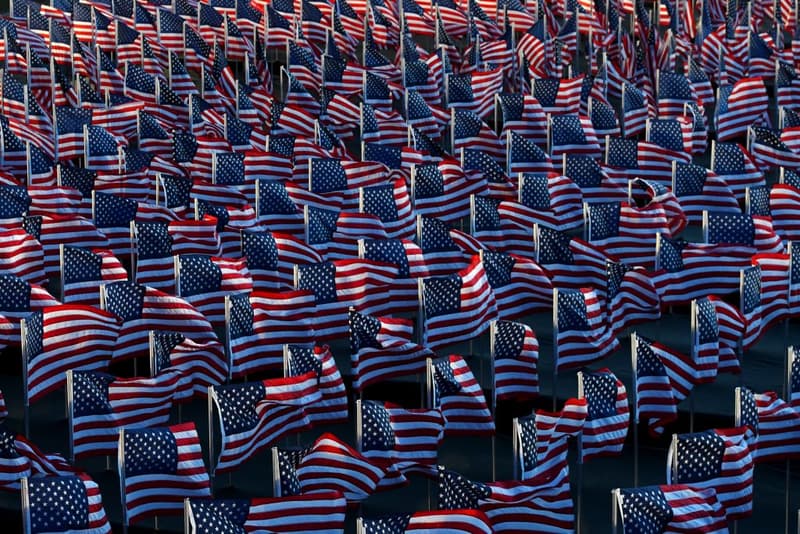 5 of 6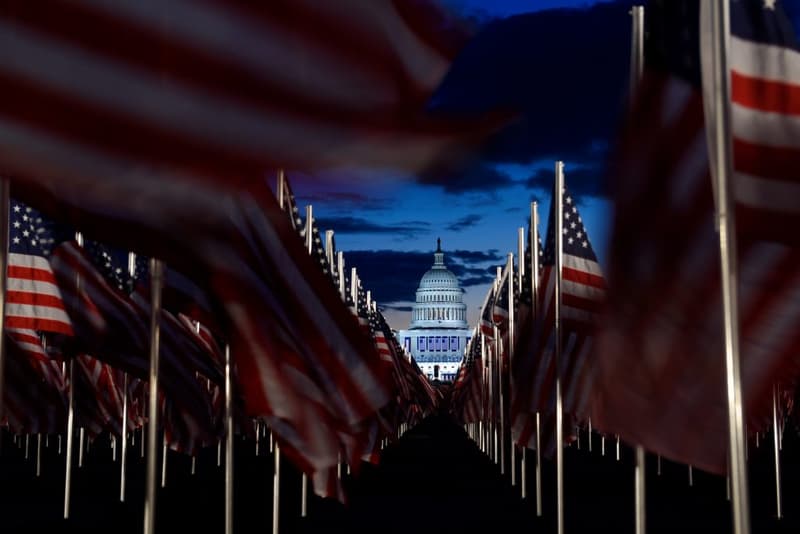 6 of 6
In contrast to the crowds of spectators at a typical U.S. presidential inauguration, an art installation of 200,000 flags is currently filling the National Mall in Washington D.C. The work, entitled Field of Flags, represents all 50 states, the capital and the five U.S. territories: American Samoa, Guam, Northern Mariana Islands, Puerto Rico and the U.S. Virgin Islands. It also pays homage to those who couldn't attend the historic event due to COVID-19 pandemic concerns and threats from pro-Trump extremists, as per NPR.
"It is time to turn the page on this era of division." Tony Allen, the CEO of the Presidential Inaugural Committee, said in a statement. "The inaugural activities will reflect our shared values and serve as a reminder that we are stronger together than we are apart, just as our motto 'e pluribus unum' reminds us—out of many, one."
Accompanying the Field of Flags is an installation of 56 Pillars of Light that also represent the states and territories that will light up tonight to pay homage to the 400,000 lives lost to the pandemic.