Facebook and Apple's Feud Gets Heated as the Two Address Privacy Concerns
Both Cook and Zuckerberg take shots at each other.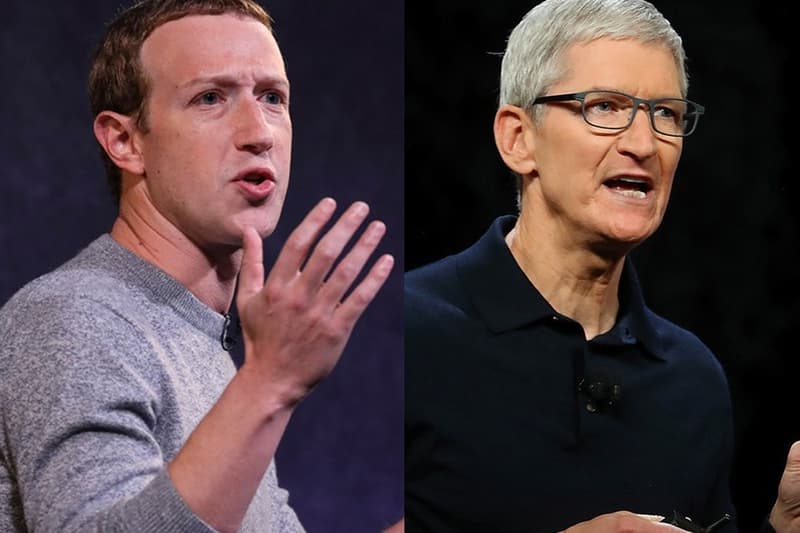 Facebook and Apple, arguably the largest tech companies in the world now, are in a heated feud about privacy concerns, and both its CEOs are not holding back.
Tim Cook and Mark Zuckerberg have publicly taken shots at each other, in a sort of roundabout way. During the European Computers, Privacy and Data Protection conference, Cook referenced a statement he made earlier, "as I've said before, 'if we accept as normal and unavoidable that everything in our lives can be aggregated and sold, then we lose so much more than data. We lose the freedom to be human.'" Next, he explained how Apple has taken extra steps with its new iOS 14.3 update that offers more transparency over how apps collect user data.
Facebook, in response, has claimed that "Apple is anti-business," accusing Apple of hurting small businesses because its new update has brought limitations to Facebook's advertising tools. Facebook is reportedly now preparing an antitrust lawsuit against Apple. Facebook has claimed that Apple unfairly requires iOS app creators to abide by rules and fees of the App Store in ways Apple's own apps aren't obligated to, even though Cook clarified Apple's apps go through the same regulations as everyone else.
Furthermore, one spokesperson at Facebook emphasized, "Apple is behaving anti-competitively by using their control of the App Store to benefit their bottom line at the expense of app developers and small businesses." Zuckerberg added, "Apple has every incentive to use their dominant platform position to interfere with how our apps and other apps work, which they regularly do to preference their own." It's worth noting that the government is probing both Facebook and Apple for antitrust laws — Facebook has already been sued, while Apple is currently under investigation.
In case you missed it, WhatsApp's desktop log-in now requires biometric authentication.