Hyundai Partners With Urban Air Port To Launch World's First eVTOL Hub
Cleared by the U.K. government.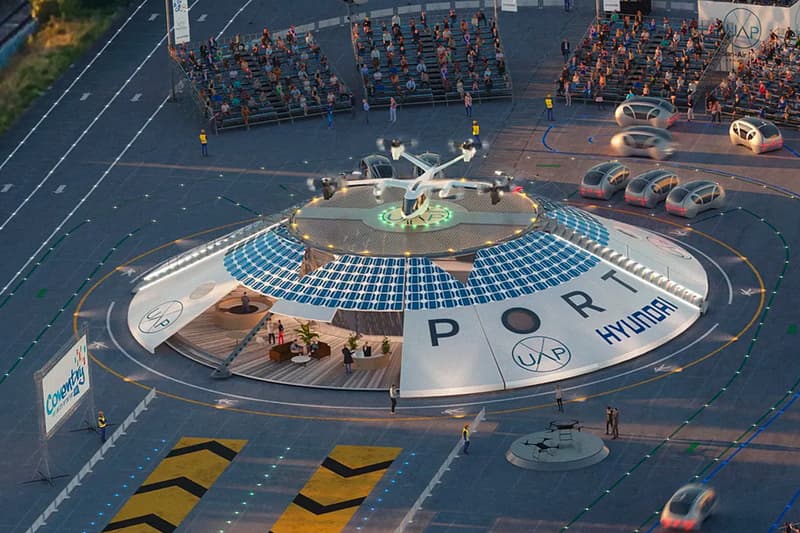 Dubbed Air-One, Hyundai and Urban Air Port have officially been granted permission by the U.K. government to launch the "world's first hub for future electric Vertical Take-Off and Landing eVTOL aircraft."
The passenger drone airport hub, based out of Coventry, U.K., has been given the go-ahead for demonstration runs, with the aim to showcase how much less traffic there would be if everyone was flying. Urban Air Port CEO, Ricky Sandhu states, "Cars need roads. Trains need rails. Planes need airports. eVTOLs will need Urban Air Ports."
Sandhu draws an interesting parallel comparing to the hub to when "the world's first commercial flight took off, creating the modern connected world" over a century ago. He sets the stage for Air-One, claiming the hub to be 60% smaller than traditional airports since it will not require long landing strips. Urban Air Port and Hyundai also claim that the hub will run completely off-grid and produce zero emissions, potentially using solar panels.
The automaker's decision to work with Urban Air Port stems from its plans to have its own eVTOL take to the skies by 2028. Since Hyundai has a lack of infrastructure for the "futuristic flying contraptions", they are working with Urban Air Port which provides the much-needed infrastructure to focus on rolling out at least 200 of these hubs across the world in the next five years.
eVTOL hubs such as Air-One appear to promise a seamless connection within the electric automotive industry. Hyundai strongly believes that these sites will be the solution to road congestion, going as far as imagining first responders taking advantage of these hubs for emergencies.
If this project succeeds, Air-One hopes to revolutionize cities worldwide, providing better connections that focus on cleaner and greener economic recovery.
In case you missed it, Tesla reports $10 billion USD in revenue over the last quarter.