Samir's Customs' Land Rover Van Defender Rendering Is Ready for an Apocalypse Battle
Imagining the old-school SUV as a flat-nosed all-terrain-tackling monster.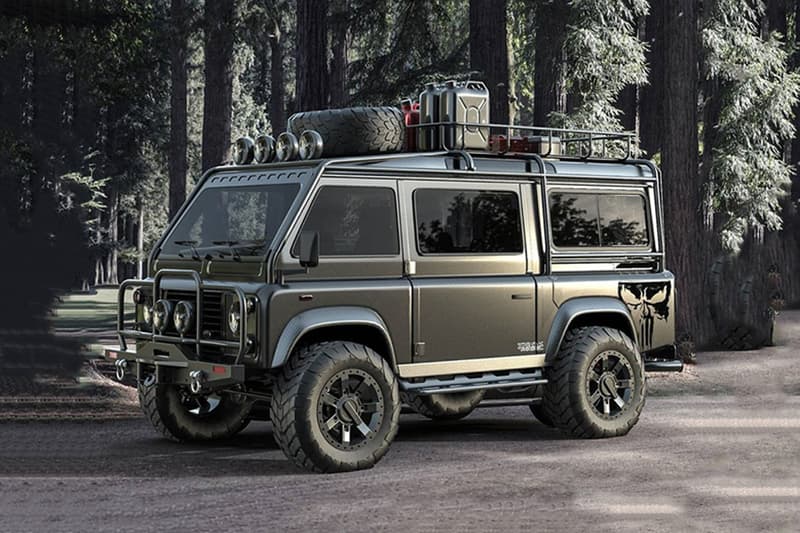 As the world continues to get excited about the all-new Land Rover Defender, imagining it as a Chelsea tractor or as a campervan, others like Samir's Customs continue to work on the old model, rendering it like the van seen above.
Samir's Customs' unofficial rendering imagines the Land Rover Defender as some kind of Mad Max-suited, apocalypse-fighting machine. Despite heavy modifications, the original frame of the Defender can still be recognized — it's a three-door Defender 90 body on top of a lengthened five-door 110 chassis at its core.
An external metal cage fits around the van's body, turning into a roof rack that's fitted with a spare wheel, fuel supplies, and four giant spotlights. There's also a ladder attached at the rear in true Defender off-roading style.
Elsewhere, the render shows a flat front that combines signature design cues such as its original round headlamps with a new grille bar, spotlights, and a more upright windscreen, which all adds to the van-indebted look.
Take a look at Samir's Customs' render of the Land Rover Van Defender above, and see more of the artist's work on their Instagram.
In other news, Nissan has unveiled the Z Proto.