Nikola "Is an Intricate Fraud Built on Dozens of Lies" According To Hindenburg Research Report
Nikola's founder Trevor Milton refuted the statements made, tweeting it's "a one-sided false claim."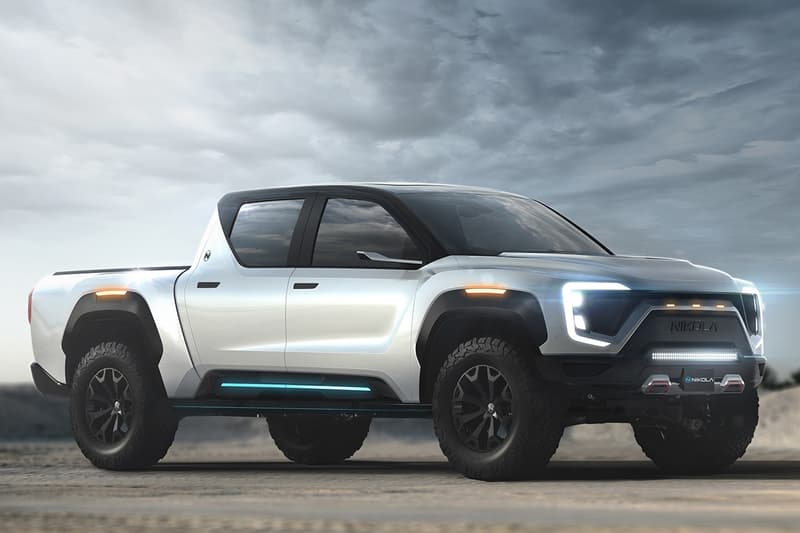 North American automotive company Nikola has come under fire following claims reported by Hindenburg Research earlier this month in a well-documented filing it called, "How to Parlay An Ocean of Lies Into a Partnership With the Largest Auto OEM in America."
Hindenburg Research claimed that "Nikola is an intricate fraud built on dozens of lies over the course of its founder and executive chairman Trevor Milton's career," and that it had "never seen this level of deception at a public company, especially of this size."
Back in February, HYPEBEAST reported on the "game-changer" that was Nikola's Badger, a hydrogen fuel cell/electric hybrid pickup truck. However, the report above alleges that these game-changing claims are false — "The revolutionary battery technology never existed — now, Nikola plans to use GM's [General Motors] battery technology instead," added Hindenburg Research.
In addition to this claim, it also said, "Nikola has never walked back claims relating to its battery technology. Instead, Trevor continued to publicly hype the technology even after becoming aware of the above issues," referring to a deal that fell through after "Nikola realized (a) the technology was vaporware and (b) the President of the battery company had been indicted months earlier over allegations that he conned NASA by using his expense account to procure numerous prostitutes."
In response to the claims, Nikola accused Hindenberg Research's report as "a short seller's act of manipulating the market price," and the company's founder, Trevor Milton, also refuted the claims on his Twitter as "a one-sided false claim."
Nikola was listed on Nasdaq on June 4, 2020, and is currently in talks with General Motors, and as reported by Bloomberg, Nikola's "shares fell 36 percent over [the] last three days of trading."
In other business news, J.Crew has a new owner and is out of its Chapter 11 bankruptcy filing.