Xbox Announces Its Lineup of Next-Gen Accessories
Dropping November 10 alongside the Xbox Series X and S.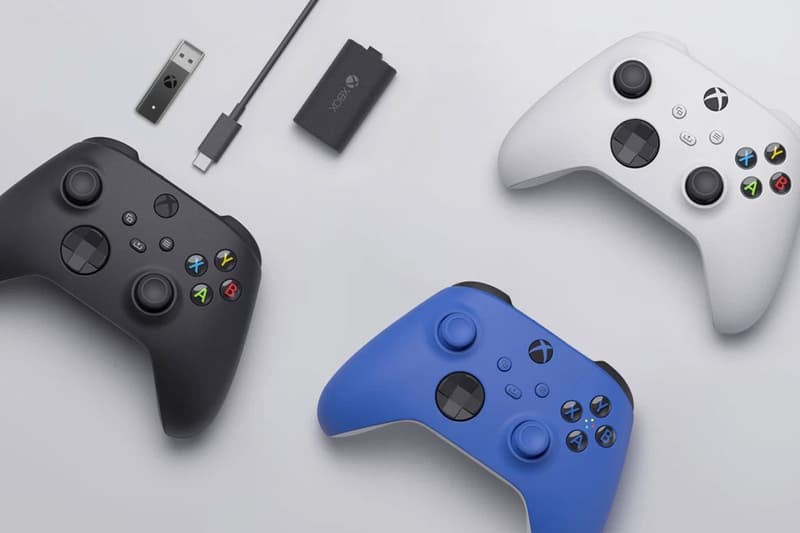 Ahead of the launch of its highly-anticipated Xbox Series X and Series S, Microsoft has now announced new accessories to come with the next-gen consoles, giving gamers more options to choose from.
While players are already expecting the new Xbox Wireless Controllers in Carbon Black for the Series X and Robot White for the Series S, the tech giant has now unveiled a new Shock Blue iteration, paired with a black D-pad, bumpers and triggers, and buttons as well as a white back case. The Carbon Black edition will also be available for PC gamers, who can connect the device via Bluetooth.
"These new controllers feature a more-inclusive, ergonomic design and performance-boosting updates now standard on all new Xbox Wireless Controllers," says Microsoft. "Textured grip on the bumpers, triggers, and the back case keeps you locked in and on-target, while the Elite controller-inspired hybrid D-pad enables greater precision with easier access to diagonals and sweeps."
Aside from controllers, Microsoft has also released a new rechargeable battery bundle that comes with a USB-C cable for fast charging, which can fully charge in under four hours. Everything listed above will be available globally on November 10 when the next-gen consoles release, but those hoping to secure their own can begin pre-ordering from September 22. The controllers will start at $60 USD, while the rechargeable battery bundle will retail for $25 USD.
As part of the announcement, the company also notes that in order to bring more updates to fans, the Xbox Design Lab will be going offline temporarily from October 14 until some time in 2021, so those looking to customize their own controllers will have to put in their orders by October 13.
Elsewhere in gaming, BlizzConline 2021 has officially been announced.