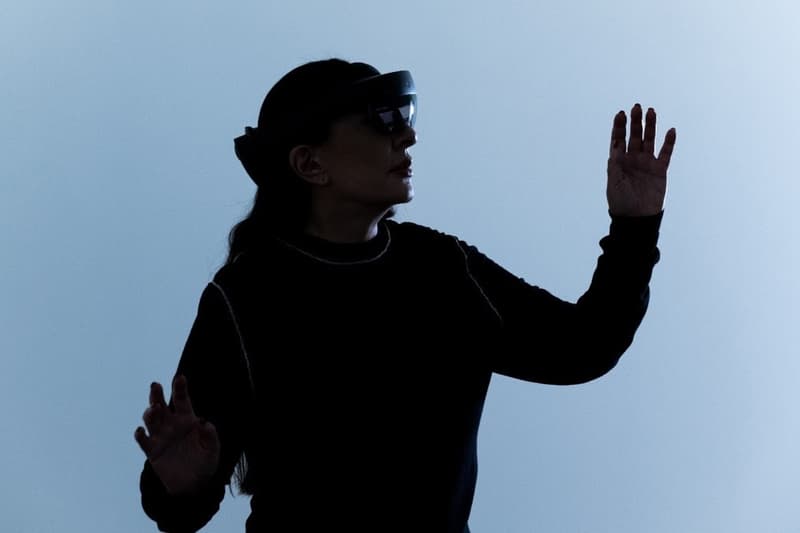 Christie's to Host Marina Abramović's Mixed Reality Performance
The artist will evaporate into thin air.
---
Next month, Christie's is hosting an exhibition of Marina Abramović's ground-breaking mixed reality performance piece titled The Life. The work premiered at London's Serpentine Gallery back in February 2019 and allows viewers to have an intimate digital encounter with Abramović herself via a wearable spatial computing device. A photographic capture of the artist will perform an entrancing piece within a roped off five-meter circle before evaporating into thin air.
The Life uses technology to push the limitations of the human body and mind, exploring the theme of immortality "because you are there, preserved forever," Abramović says. Unlike virtual reality, mixed reality allows other viewers and the gallery space to remain present while the interactive experience takes place. The work is the first of its kind to be offered at auction, and is the highlight of Christie's Post-War and Contemporary Art Evening Sale on October 22.
Back in April, Microsoft was forced to remove an advertisement for its HoloLens 2 headset, which featured a video on The Life, after receiving backlash from right-wing internet users. Abramović has been a target of attacks ever since some users allegedly uncovered connections between her performances and Satanism.
Abramović's work will be on view at Christie's from October 8 to 22 before heading to auction. It's estimated to fetch up to £600,000 GBP (approx. $775,000 USD). Tickets can be pre-booked for the event on Christie's website.
Elsewhere in the art world, Hank Willis Thomas will project essays, poems, letters and notes written by incarcerated individuals on the front of the Brooklyn Public Library.