Janelle Monáe Pushes for Change With New Single "Turntables"
Her first musical release since 2018's 'Dirty Computer.'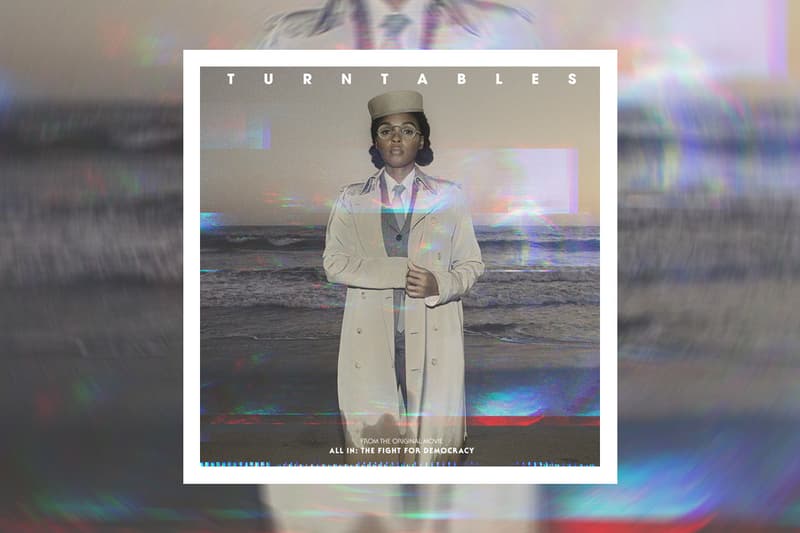 Janelle Monáe has dropped off her latest single entitled "Turntables," her first new music since 2018's Dirty Computer.
Written for the documentary All In: The Fight for Democracy, "Turntables" is an empowering cut reminding everyone that change is just around the corner. "We are changing things. The tables are turning. The rooster has come home to roost. So this song is capturing direction," Monáe said in an interview with Zane Lowe. "And when you think about a record, when you think about a record spinning, when you think about the revolutions per minute, it's all connected. And that is what this song means."
"This song doesn't mean that I'm the leader, that I'm here to tell you what to do, how to fix things. I'm simply watching, examining and wanting to highlight all of the people who are on the front lines, fighting for our democracy, fighting against racial inequalities, fighting against white supremacy, fighting against systemic racism and systemic oppression. So this song is to keep us motivated. This song is to lift up and keep us galvanized when we're fatigued. And this song is really for the people," she continued.
Stream Janelle Monáe's "Turntables" on Spotify and Apple Music below.
In other music news, watch Conway The Machine and Method Man's "Lemon" visual here.