GOAT Earns $1.75B Valuation After New $100M Financing Round
A new study estimates the global resale market will be worth $30 billion by 2030.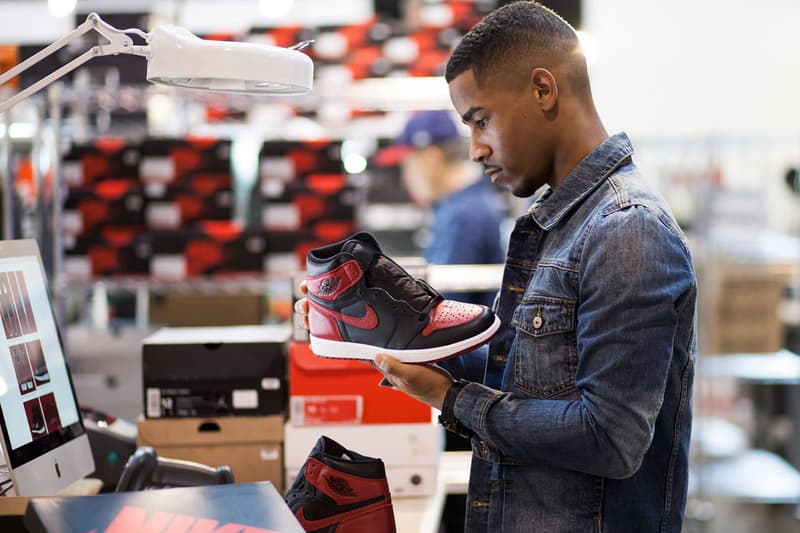 GOAT is now worth $1.75 billion USD after the online marketplace for sneakers and high-end fashion brought in $100 million in its latest round of Series E funding per The Wall Street Journal. The funding comes from D1 Capital Partners and increases the company's valuation from $550 million to the current eyebrow raising number.
The valuation comes on the heels of a new report by research firm Cohen which estimated that the sneaker and streetwear resale market, currently worth over $2 billion in North America alone, could potentially reach over $30 billion globally by the year 2030. In a move that serves to confirm that growth trajectory, major competitor StockX also scored a recent $1 billion USD valuation on a $110 million USD financing round at the end of 2019.
GOAT was founded in Los Angeles in 2015 and quickly raised $200 million from high-profile investors like Foot Locker Inc. (the company invested $100 million USD in February 2019).
"Our mission is to bring the world's great products together from the past, present and future, while providing a premier end-to-end customer experience with a point of view on culture and style," said co-founder and chief executive Eddy Lu in a press statement. "We are not a broad-based marketplace that will sell any tchotchke in the world," Mr. Lu said. "We want to have a point of view on fashion, culture and style."
"We witnessed the impressive success that catapulted GOAT to become a top player in the sneaker space and were drawn to their disciplined operational approach and differentiated value proposition," Dan Sundheim, the founder of D1 Capital Partners, detailed. "As GOAT continues to grow its core business and expand into new categories, it is rapidly emerging as one of the best positioned next generation global e-commerce platforms."
According to TechCrunch, GOAT will use the latest round of financing to focus on its research and development departments and expand internationally. The company launched its sneaker app in China back in July 2019.
In related news, GOAT is currently partnering with Michael B. Jordan for a charity-focused custom sneaker raffle with all proceeds supporting GirlTrek, the US's largest public health nonprofit for African-American women.