'Fall Guys' Developers Have Revealed the Character's Anatomy
But you'll probably wish you didn't see it.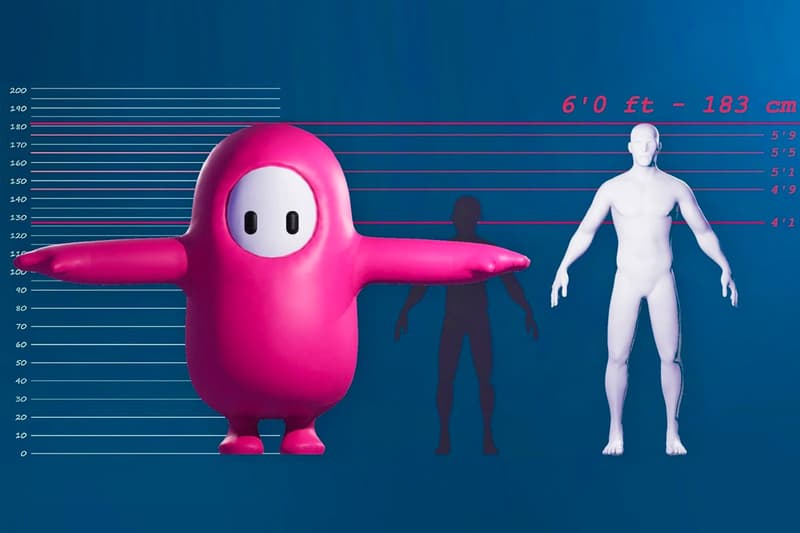 Despite having just released for a little less than two months, Fall Guys has taken the Internet by storm, becoming a massively-popular title almost overnight. While fans have been indulging in its simple yet addictive gameplay, there's one thing that has left its players less than satisfied: the lore and origin of the cute and plump avatars, simply named Fall Guys.
To give fans what they want, Fall Guys have now taken to Twitter to answer a few of their questions, including a pretty haunting diagram of the anatomy of a Fall Guy, which the Internet has apparently asked for. While they look cute on the outside, it turns out that the characters all stand a towering six feet tall, and carry rather obscure skeletal structures underneath their well-rounded bodies. While the skeleton fills out by the hands and feet, its skull, nipples and abs are all hidden, as well as its bent legs, resembling those of birds. The most eery part, however, are the eyes: instead of sitting inside the eye sockets of the skull, they're out by the face but connected via extremely long optic nerves.
Whether this adds or detracts from the game for fans, its developers have made clear that this lore is now official, and said "we can't take it back."
Elsewhere in gaming, demand for the Xbox Series X and S have crashed major pre-ordering websites.
Well, you asked for it…

This is official lore now

Remember:

• Human shown for scale
• Fall Guys are 183cm (6ft)
• This Fall Guy is happy, look into his eyes
• We can't take it back

Official Fall Guys Artwork by Senior Concept Artist:https://t.co/OgiS6WXzno pic.twitter.com/eCLJu1DBpP

— Fall Guys ? (@FallGuysGame) September 23, 2020