The BiggieStraw Is a Bubble Tea Addict's Best Friend
"YOU WON'T FIND A BIGGER SUCKER."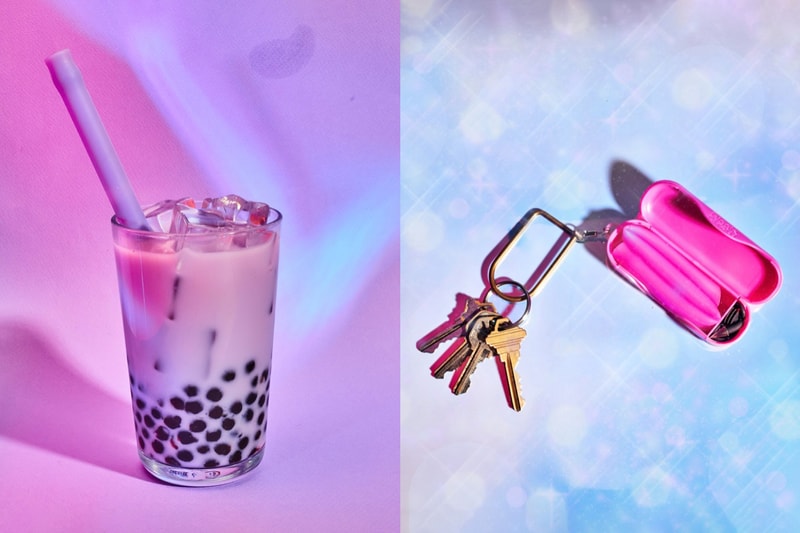 Final has just released a new thick BiggieStraw for all the boba drinkers out there. Ideal for not only bubble tea, but the BiggieStray is also wide enough for thick milkshakes and smoothies.
Taking into consideration that Americans use enough straws to wrap around the Earth 2.5 times every day, the BiggieStraw is completely reusable and can also be folded into its carrying case for increased portability. The kit comes with an angled tip and puncture piece on its provided cleaner.
Avaialbe in five different colors, the BiggieStraw can be found now for $12.95 USD over at Final's online store.
In other design news, UNDERCOVER and P.A.M. reunite for another death-themed lamp.