MASKFONE Integrates Hands-Free Access to Your Smartphone While Keeping You Safe
Equipped with a microphone so your voice doesn't get muffled.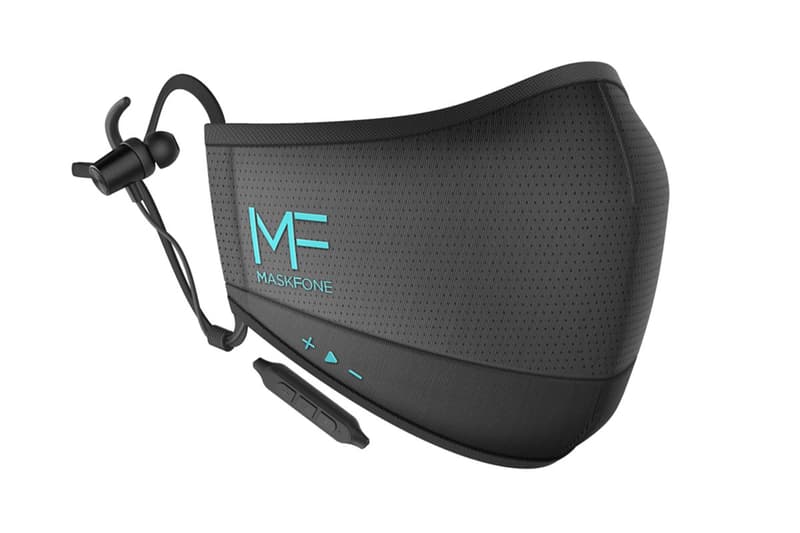 Amid the ongoing COVID-19 pandemic, wearing masks has become the new norm, so how your mask looks and functions is crucial to make life both safer and more convenient. Luckily, MASKFONE has now come to the rescue, creating a new face mask that integrates hands-free access to your phone while keeping you protected from the virus.
The mask itself features wireless earphones and a special microphone that works in tandem with Siri, Alexa, and Google Assistant, allowing you to control your phone without ever removing it off your face. The inclusion of the mic also means that you'll never have to deal with a muffled voice again, even when you're speaking to someone face to face, as it'll double as a voice projector when you're not on a call. A full charge will give you up to 12 hours of playback, which you can also control via the buttons on the side of the mask. As for safety, the MASKFONE comes equipped with medical-grade N95 filters that have a 95 percent virus filtration rate.
"With the disease-causing pathogens being able to remain airborne for a period of time, it is essential that face masks remain in place at all times when out of the home," the company says. "Situations that require a face mask coming off, such as needing to answer a call without sounding muffled or adjusting your headphones, open you up to the possibility of infection. MASKFONE was designed to present a viable solution for staying safe and using headphones with convenience for communication or otherwise."
For those interested, the MASKFONE is now taking pre-orders over on its website, going for $50 USD each.
In other tech-related news, Razer has created wireless versions of its three most popular gaming peripherals.