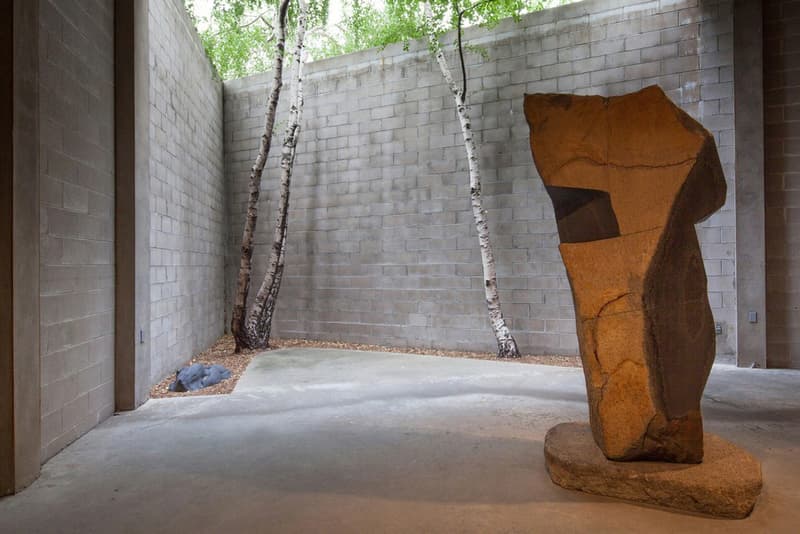 Experience the Tranquil Spaces of The Noguchi Museum From Home
As part of a series of 22 intimate films.
---
The coronavirus pandemic has forced art spaces to close with museums and galleries spearheading virtual exhibitions and digital content to showcase their current programming. Not long ago, The Noguchi Museum in Queens, New York launched a completely searchable 60,000-piece digital archive of works by its founder and acclaimed sculptor, Isamu Noguchi. The institution continues its digital initiative with a series of 22 films titled "Distance Noguchi," shot by Nicholas Knight, showcasing the tranquil spaces of the establishment. The museum's senior curator, Dakin Hart, organized the project with Knight back in May.
Entirely unblemished with background music or filters, the raw and hours-long videos evoke the lessons of stillness championed by Noguchi. From trickling water to rustling leaves, the clips are consistently serene allowing observers to fully appreciate the abstract works made by Noguchi from the past six decades set against the nearby natural surroundings. Most of the works on view at the museum are made of stone, an organic material that the artist understood as prone to changing as time goes on.
Noguchi once expressed to a filmmaker who was making a movie about his work:
"[I]t is your contact with reality that is the sculptural experience, and I wish you could get this into the movie and into this film. If you'll find, for instance, some way of making it not a monologue, I'd appreciate it so much because a monologue is so boring. I mean, I would suggest, if you just cut out everything I've said, practically, and replace it with silence if you will, or music—if you can't have silence or something…[Some other kind of noises than me, I mean, you know, any kind of noise, you could have crickets, or what have you, anything but just not me…] Shock people into appreciation that sculpture is a matter of silence, and that all the noise in the world doesn't help one little bit and speech is a real hindrance, because it puts ideas into people's heads that don't belong there."
Stream all 22 films from "Distance Noguchi" by visiting The Noguchi Museum's website.
Elsewhere, Grimes joins eBay and Maccarone Gallery for a series of exclusive art drops.