Apple Reportedly Releasing Two Apple Watches and a New iPad Air
Apple also intends to ship 75 to 80 million 5G iPhones this year.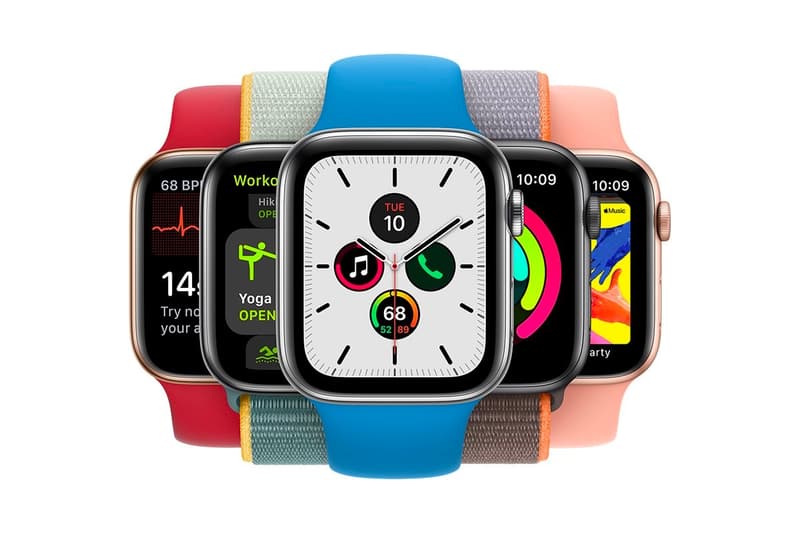 According to new reports, Apple intends to ship 75 to 80 million 5G iPhones this year alongside two Apple Watches and a new iPad Air model. Bloomberg reports that the figure is in line with similar iPhone launch shipments from the last few years, suggesting Apple isn't worried about coronavirus slowing down sales despite delaying releases into October. It's already been reported there may be five new iPhones arriving in various sizes with a new square edge design. There will also be a steel-edged "Pro" model alongside a lower-end aluminum iPhone 11 equivalent.
However, a new iPad Air model with slim bezels similar to the iPad Pro could be arriving, according to analyst Ming-chi Kuo. Most likely the same 10.8-inch iPad Kuo predicted earlier this year. There have been unverified images of the device that's surfaced, showcasing a Touch ID fingerprint sensor on the power button. There are also rumors that two new Apple Watch variants are expected to arrive. A successor to the Series 5 and a lower-end version meant to replace the Series 3.
Bloomberg also mentions a smaller, cheaper HomePod smart speaker will be introduced alongside over the ear headphones from Apple and a new Apple TV with an updated processor and remote control. However, the latter device is expected to be announced until later this year. Lastly, the business site expected Apple will release iOS 14 in September despite the delay in new iPhone releases.
In other tech news, a new study says iPhone owners may have an easier time getting dates.