Virgil Abloh Announces Winner of Evian's Sustainable Design Competition
Danielle Elsener was chosen for her zero-waste design system called 'A020.'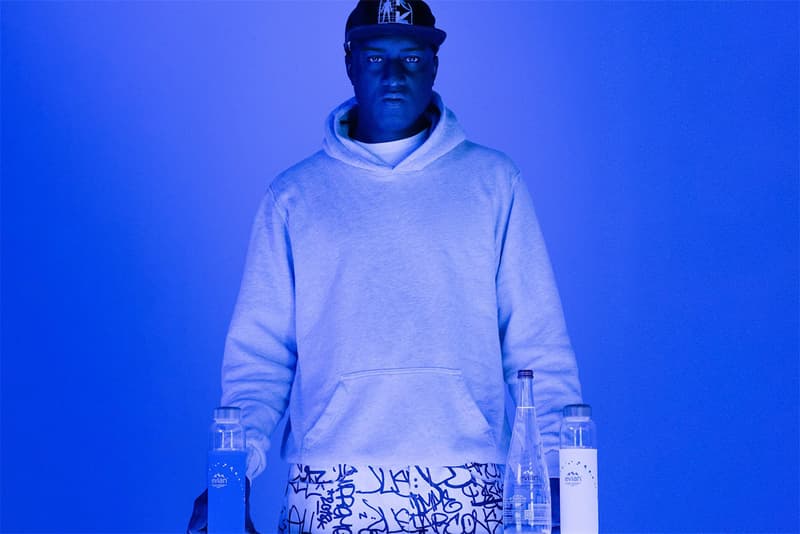 Back in February, bottled water company Evian and its Creative Advisor of Sustainable Innovation Design Virgil Abloh launched the Activate Movement Program, a contest that awards one €50,000 EUR (approx. $59,000 USD) grant to a sustainable designer. The pair have now announced that the winner of the contest is 29-year-old Danielle Elsener, who set out to create a zero-waste design system called 'A020.'
The sustainable design solution challenges waste standards within industries like fashion and textile, as standard garment production wastes an average of 15 percent material. "Danielle's innovation really inspired the judging panel of the Activate Movement Program," said Abloh. "The idea has the ability to change how all industries will progress for future generations to come, and at a time when positive change is needed most. I'm looking forward to seeing how the grant drives the zero-waste design system and challenges the status quo." The grant will go towards creating a learning platform that educates designers on how to maximize efficiency within the production process, as well as improving and building zero-waste design systems.
"One of my favorite examples is comparing the fashion industry to the food industry," Elsener told HYPEBAE in an exclusive interview. "There are so many regulations and sustainable sub-categories such as vegetarianism, veganism, gluten free, etc within the food industry that are lacking in the fashion world. We care so much more about what we put in our body rather than on it, but why is that? Creating an open system that shows sourcing, materials and impact on a global scale is a step we should all be working towards."
"Educating yourself on the issues that matter to you is the number one thing that anyone can do," she continues. "Stopping and thinking about your decisions is one of the sure-fire ways to change your personal impact on the world. Understanding where the products in your life are from, what the lifecycle of that product is, and its overall impact is tough, but important."
In other news, Off-White™ has launched a new program intended to consistently support socially-conscious causes.