199X Customizes Yeezy 350 V2 With Souvenir Jacket Stitching
Hand stitching a dragon and tiger on the "Triple White" colorway.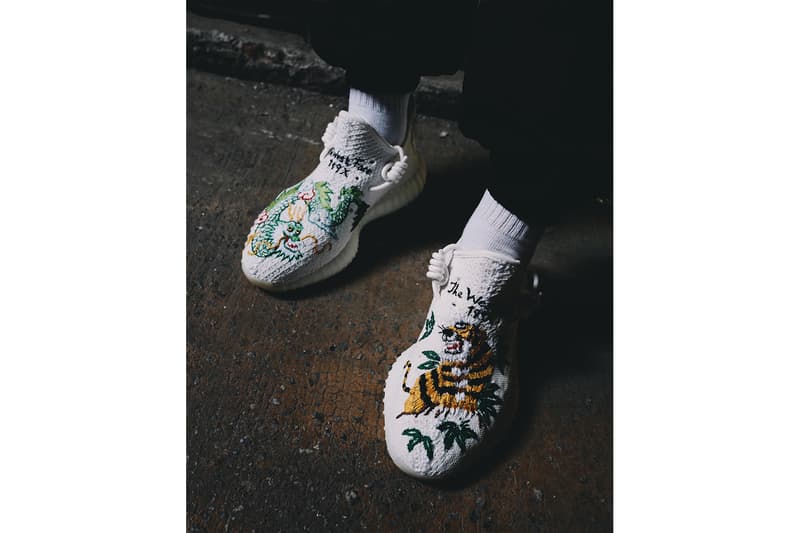 1 of 3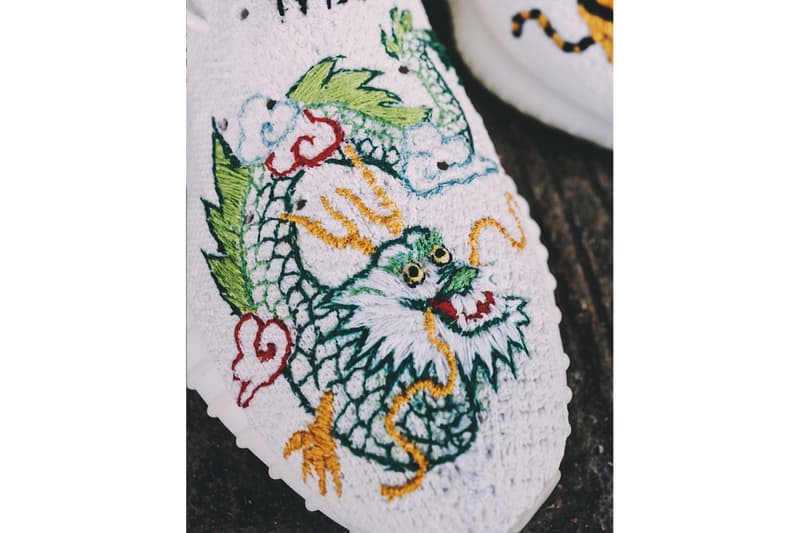 2 of 3
3 of 3
Hong Kong-based sneaker customizer 199X is finding a new use for the adidas Yeezy BOOST 350 V2 "Triple White" colorway. Dropping the standard colorization and paint jobs found on typical leather sneaker customs, 199X has used colored threads and a sewing needle to give the "Triple White" colorway a sukajan makeover.
Using classic motifs found on many Japanese souvenir jackets, both a dragon a tiger can be found on each respective side. The tiger sees yellow and black stripes with green bamboo leaves while the dragon is found with its traditional flying stance and swirling clouds.
199X divulged that she spent close to two weeks working on the pair of customs and has already received orders for more colorful custom-stitched Yeezy 350 V2s. Check out her newest pair below:
For more footwear news, COMME des GARÇONS SHIRT offers official imagery of obscure ASICS sneaker collaborations.