TikTok Responds to News of Trump Planning to Ban in U.S. (UPDATE)
The executive order may be issued as soon as August 1.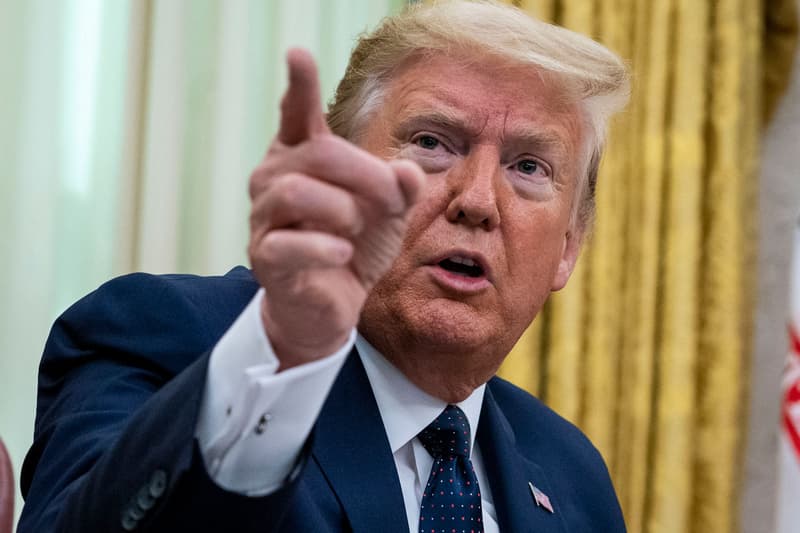 UPDATE (August 2, 2020): Taking to Twitter, TikTok posted a video statement from its U.S. General Manager, Vanessa Pappas, who notes that the platform is not planning on "going anywhere."
A message to the TikTok community. pic.twitter.com/UD3TR2HfEf

— TikTok (@tiktok_us) August 1, 2020
---
ORIGINAL STORY (July 31, 2020): Talking to reporters on Air Force One during a flight back to Washington from Florida, President Donald Trump announced that Chinese-owned video app TikTok will be banned in the United States. Late last year, the American government deemed TikTok a security risk due to "potential counterintelligence threats" and privacy concerns.
According to reports, Trump told reporters that "as far as TikTok is concerned, we're banning them from the United States," later describing his action as "a severance."
"Well, I have that authority. I can do it with an executive order or that," Trump continued. The American president also addressed recent rumors that Microsoft was in talks to purchase the app from its parent company, ByteDance, clarifying that he was against the acquisition.
Launched back in 2017, TikTok spread rapidly during the past year, exploding in popularity during the global quarantines brought on by the coronavirus pandemic, reaching 2 billion downloads in April alone, leading to valuations of Bytedance of anywhere from $50 billion USD to $100 billion USD.
Of course, this heightened presence brought with it new scrutiny from the Trump administration, including this new threat from Trump. The administration hasn't clarified exactly how an executive order ban could work. Meanwhile, the embattled TikTok has already been banned in countries like India.
In case you missed it, Kodak stock surges 1,500% after announcing a shift to pharmaceuticals amidst COVID-19.