Rare Malcolm X and Black Panther Photographs Grace Public School's Charitable T-Shirt Capsule
A selection of sustainable T-shirts informed by Gordon Parks' photographs and words.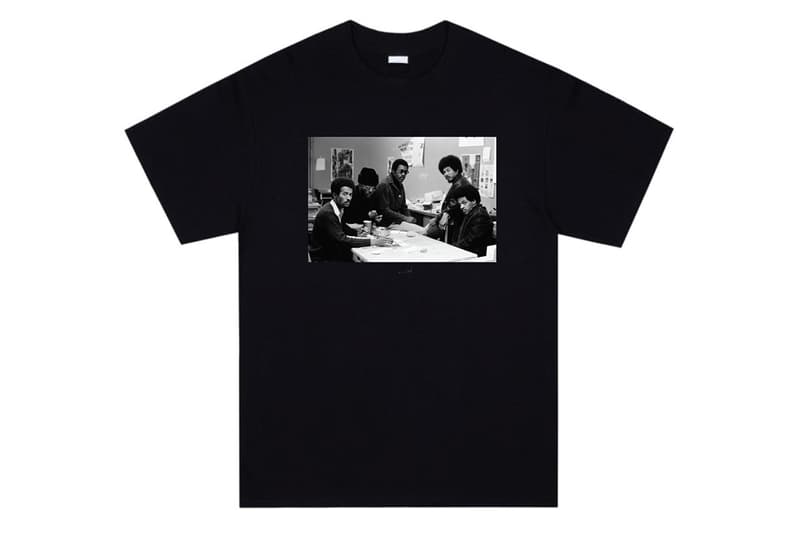 1 of 3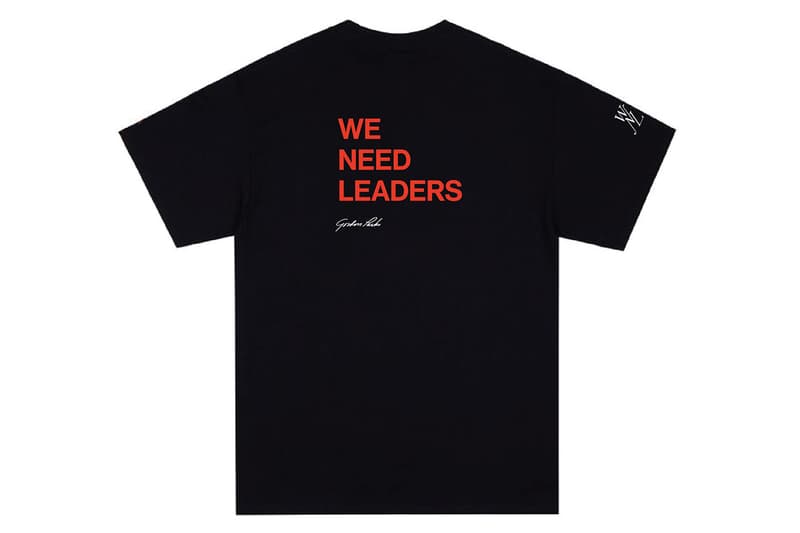 2 of 3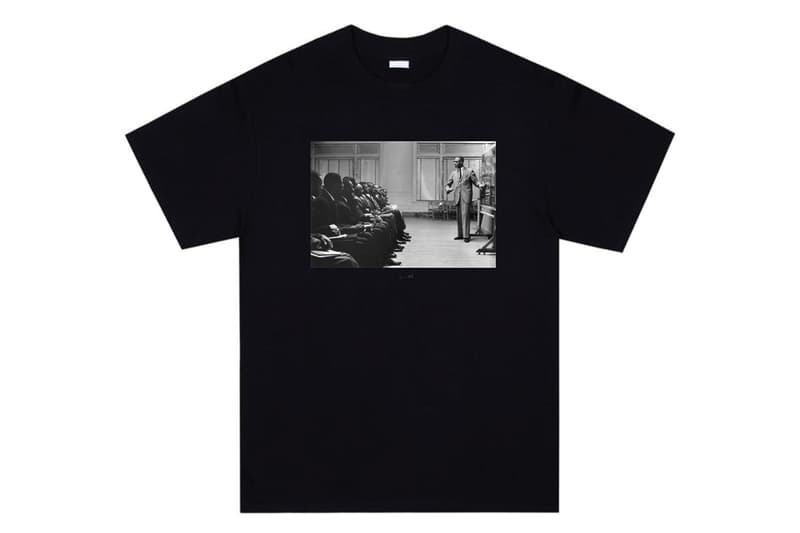 3 of 3
Public School doesn't have all the answers. Who does? But the New York-based creative team of Maxwell Osborne and Dao-Yi Chow do grasp the value of true leadership in uncertain times, looking back to some of the great Civil Rights Movement leaders and their peers for a new charitable effort.
A brief collection of T-shirts is emblazoned with rare imagery sourced from the archives of the Gordon Parks Foundation in honor of the highly influential photographer. Parks snapped pictures of history-making figures like Malcolm X and members of the Black Panther Party, who appear on monochrome Version Tomorrow blanks (more on this shortly). Parks' self-portrait appears on the front of another shirt, while the rear is emblazoned with a quote that the artist uttered back in 1968: "What I want, what I am, what you force me to be is what you are."
"This project extends our collaborations with artists who advance Parks' legacy, which dates back to 2016 when Public School designers Dao-Yi Chow and Maxwell Osborne were honored with the Gordon Parks Foundation Award." said Peter W. Kunhardt, Jr., executive director of the Gordon Parks Foundation.
1 of 2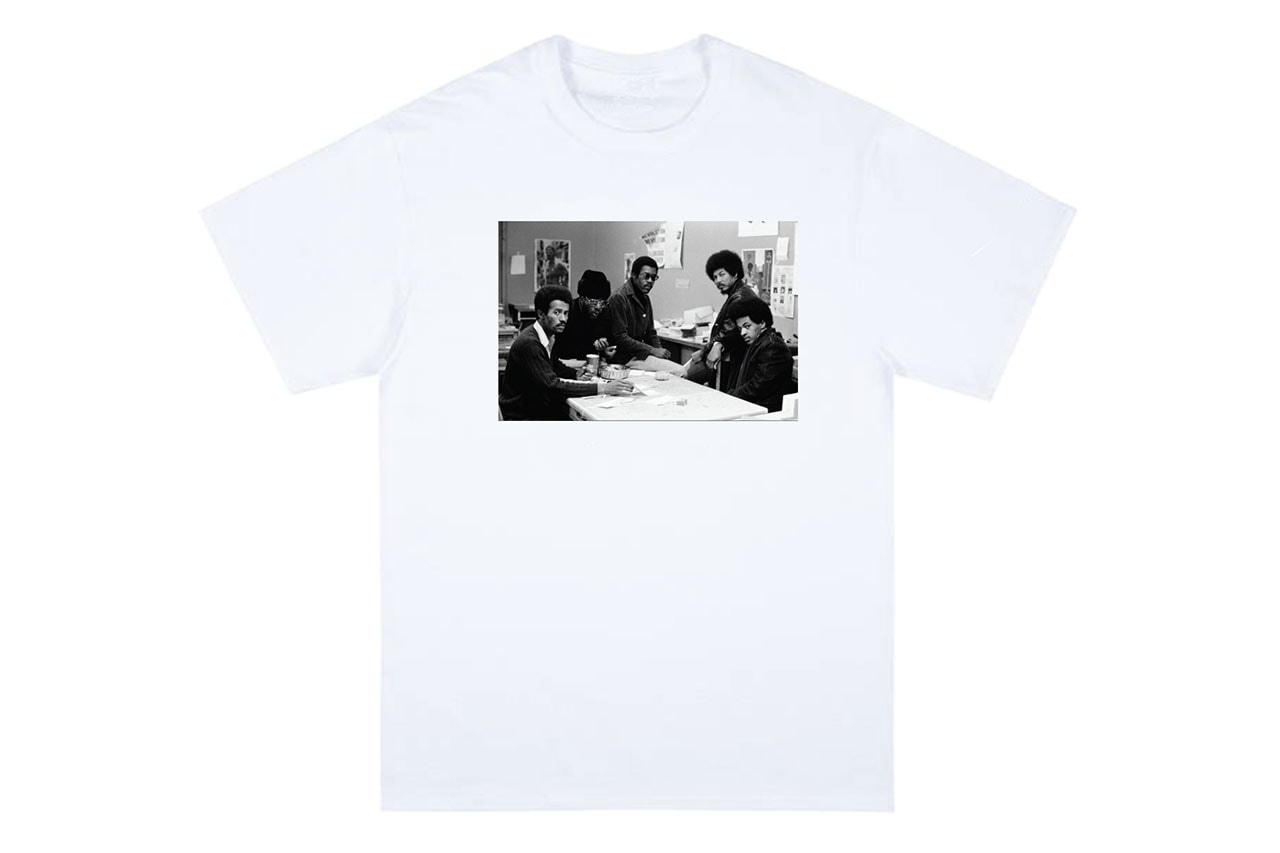 2 of 2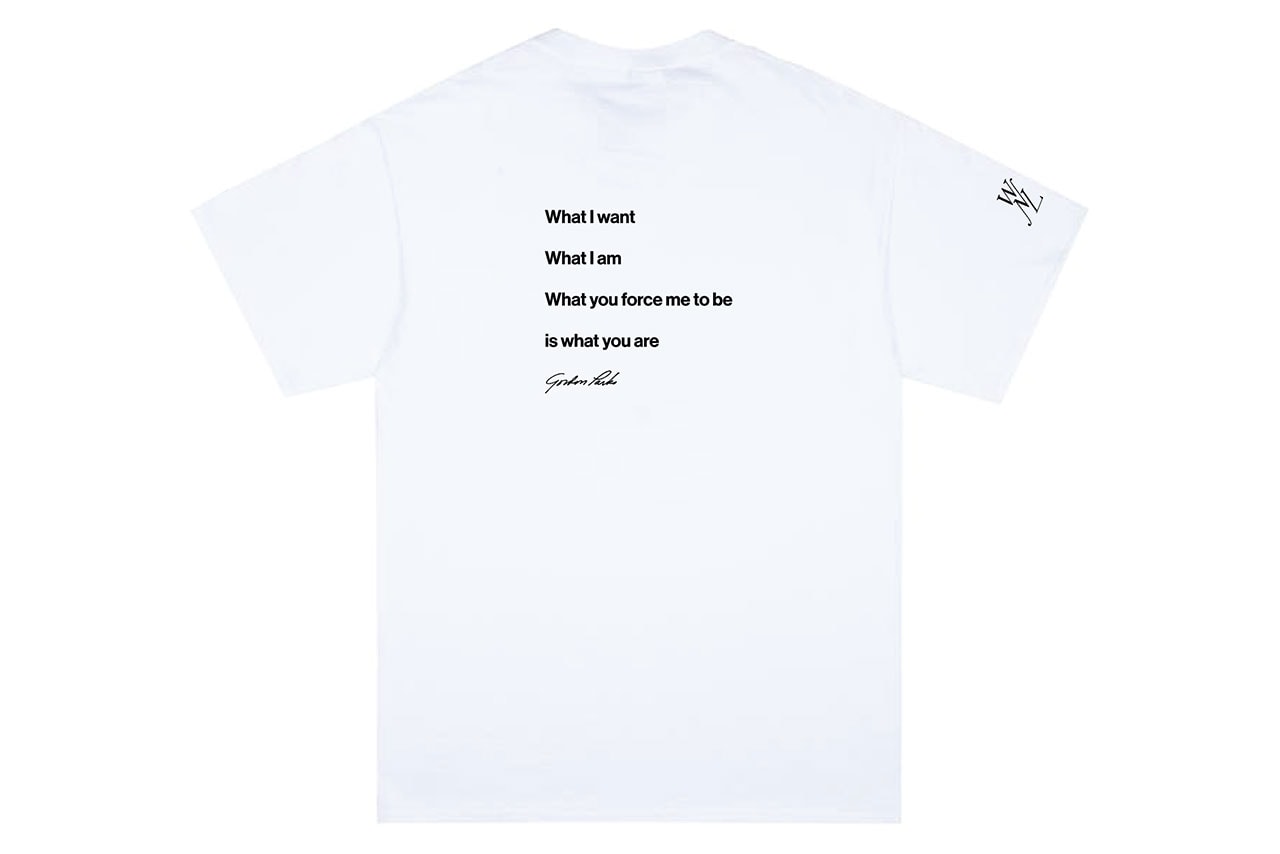 Osborne and Chow seek to remind the public of the trailblazing visionaries who came first but they're also aiming to underscore the importance of looking within — this also refers to what goes into our garments. The Version Tomorrow blanks that inform this collection are part of the duo's sustainable basics program, a project that's been in the works for several years. Each shirt is sourced from a 60/40 blend of recycled and organic cotton, respectively, that comes together to create a completely biodegradable and recyclable piece of clothing, softening the strain that fashion places upon the planet.
"First things first, Rest In Peace to the great John Lewis and C.T. Vivian," Public School co-founder Dao-Yi Chow told HYPEBEAST when explaining his and Osborne's personal inspirations. "They showed us just how far the human spirit could go in fighting for justice and equality. Muhammad Ali was also another huge inspiration. He sacrificed everything at the peak of his career for the struggle and laid the blueprint for leaders like Kaepernick to follow. Malcolm and The Black Panthers [too]. They understood that there could be no peace without justice and were willing to defend themselves and their communities at all costs.
"As a leader in the Panther party and feminist movement, [Angela Davis has] successfully defended herself in court against three capital felonies, beating an entire system built against her," Chow said. Also, "I'm continually inspired by the youth. They're the ones driving the change. Their spirit and energy is unyielding and powerful.
"We just need to get out of their way and support them in any way we can. We have to use our platforms and privilege to amplify their voices. As you get older, it's harder to keep the pressure and sustain the energy so you have to get behind the kids, guide them when the opportunity arises and lift them up."
The limited edition Gordon Parks Foundation collaboration launches on Public School's website August 5.
Recently, charitable and socially-conscious initiatives have been put forth by Black creatives like Virgil Abloh, Jorja Smith and Beyoncé.