The Weeknd Shares 'Kiss Land' Demos and Lana Del Rey Remix
In a new episode of his Apple Music radio show, 'Memento Mori.'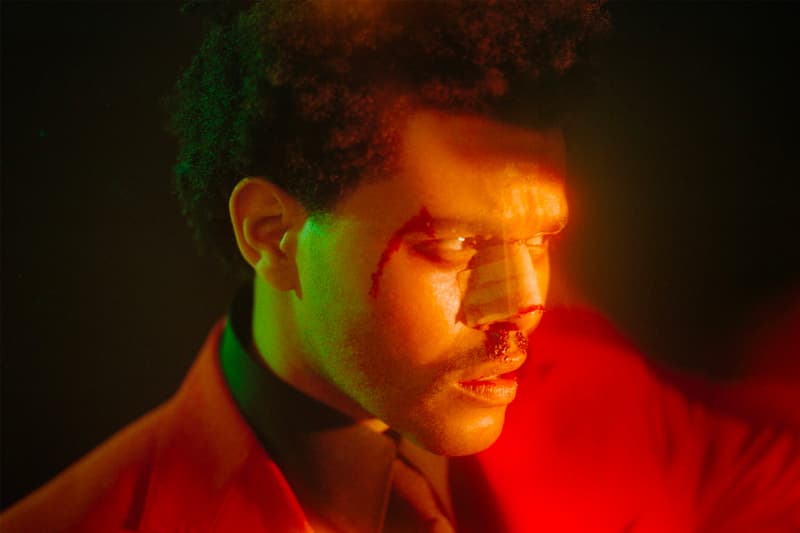 For the ninth episode of his Apple Music radio show Memento Mori, The Weeknd shared a number of Kiss Land-era gems and a Lana Del Rey remix.
The GRAMMY winner unearthed the Kiss Land demos and outtakes after the album topped the iTunes chart for the first time since its release in 2013. Calling it "A collection of records that inspired the universe and a few songs and ideas that didn't make the album," the releases include a remix of Del Rey's Ultraviolence offering "Money Power Glory" and demos such as his Juicy J collab "One of Those Nights," "Angel Face," "For Your Eyes," "Heavenly Creatures" and "Another One of Me."
"[S]pecial thank you episode to the fans for showing so much love to kiss land this week," The Weeknd wrote on Twitter, adding, "[X]o's legacy is full of surprises. discography turning timeless. can't thank you guys enough. XO #kissland."
Listen to Memento Mori Ep. 9 on Apple Music.
Elsewhere in music, Drake and Boldy James leads this week's Best New Tracks.
xo's legacy is full of surprises. discography turning timeless. can't thank you guys enough. XO #kissland ????

— The Weeknd (@theweeknd) August 10, 2020
Memento mori ep9 kiss land edition
special thank you episode to the fans for showing so much love to kiss land this week. A collection of records that inspired the universe and a few songs and ideas that didn't make the album. TOMORROW live on @applemusic at 3pmPT/6pmET/11pm GMT pic.twitter.com/w43Zys11b2

— The Weeknd (@theweeknd) August 13, 2020