Jalil Peraza Revives Iconic Kanye and JAY-Z 'Watch the Throne' Era T-Shirt
The DONDA and Rosewood Movement creative digs into his archive.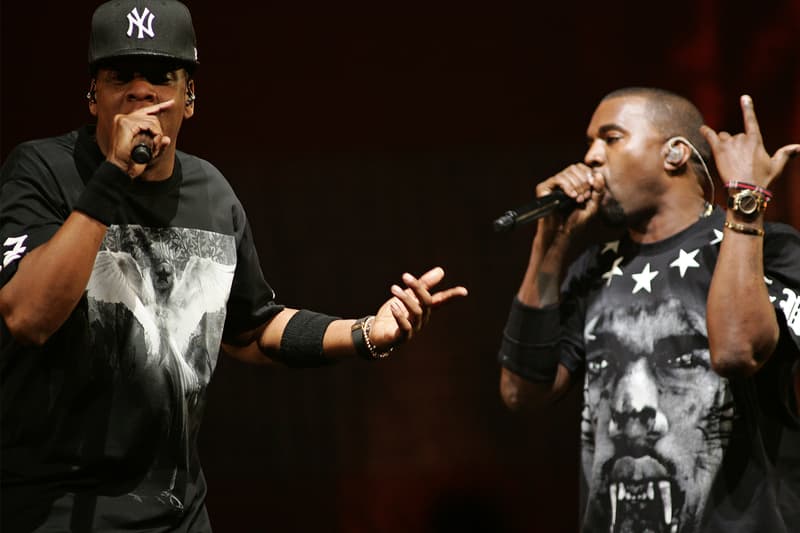 Nine years after the Kanye West and JAY-Z released Watch the Throne, Kanye's cousin and creative Jalil Peraza of DONDA, the Rosewood Movement and now Face Modules fame is now bringing back an iconic element of the era.
Embarking on their "Watch the Throne Tour" that spanned October 2011 to June 2012 and became the highest-grossing hip-hop concert tour in history, 'Ye and Hova introduced the world to their striking all-black styling. Paired with their boldly emblazoned Givenchy kilts, EN NOIR leather pants, Just Don snakeskin strapbacks and Nike Air Yeezy 2 sneakers were Jalil's simple yet evocative Cross T-shirt.
Digging into his expansive archive, Jalil is bringing back the iconic design as an official send-off to the moment that informed a generation to an avenue of fashion that is still felt to this day. Available in the signature "Black" colorway and an HBX exclusive reverse look, the Cross T-shirt features a clean solid Pima cotton base defiantly marked with a contrast cross at the rear. The special release marks the closure of a chapter for Jalil who is working on innovation and real design with his Face Modules' project that executes immersive pop-up spaces for retailers and now creates low-income housing concepts with YEEZY.
Jalil Peraza's Watch the Throne era Cross T-Shirt is releasing at HBX August 17, 9 a.m. EDT.
In case you missed it, bentgablenits recently announced an upcoming Selfridges pop-up.