Stipe Miocic Defends Title in Daniel Cormier UFC Trilogy
A spectacular performance by the seasoned fighters.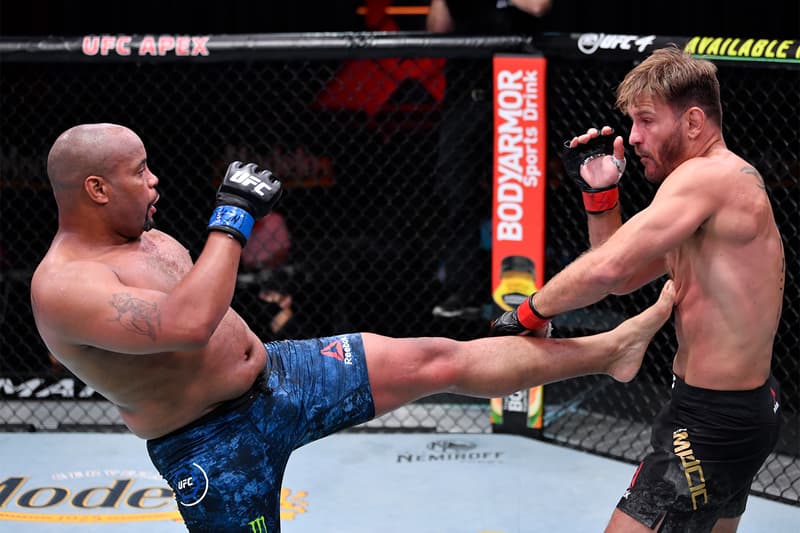 The Stipe Miocic v. Daniel Cormier trilogy has just concluded in UFC 252.
Cormier started off very strong taking multiple clean body shots from Miocic but continued to pushed forward. Miocic came out of the clinches strong but was slowed down by two eye-pokes from Cormier. DC looked like the clear victor in the first round when he landed a powerful right on Stipe's ear staggering him.
The fight went on with DC clearly looking for the overhand right while Stipe continued to go for the body. With 15 seconds left in the second round, Stipe landed a strong right hook that hit clean on DC's chin which wobbled him. Cormier was saved by the bell. Things took a turn when Stipe returned an eye poke on Cormier's left eye which disrupted his vision for the remainder of the fight. Wearing on to the fourth round, both fighters still looked dangerous where Stipe started to slow down — Stipe favored taking DC to the cage fence where DC continued to take it to the center of the octagon, striking versus control. The fight ultimately went the distance, all five rounds, with Miocic defending his belt via decision.
In the Bantamweight division, the Sugar Show was stopped when Marlon Vera was awarded the stoppage 4:40 into the first round. Viewers speculate that O'Malley suffered a leg injury early into his fight which greatly impacted his outcome. Many consider Vera the best fighter Sean O'Malley has faced since his 12-0 streak. The other Heavyweight main saw former UFC Heavyweight Champion Junior dos Santos face-off against #6 Heavyweight Jairzinho Rozenstruik. Junior dos Santos' plans for  a title fight were upset as Rozenstruik ended the fight in the second round via KO/TKO.
In other sports news, adidas Football and Manchester United celebrate the club's fans in a new away kit.