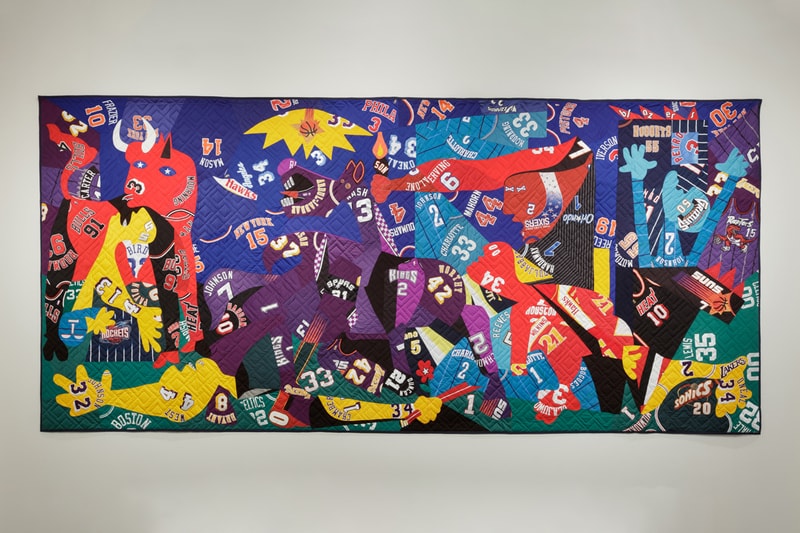 1 of 9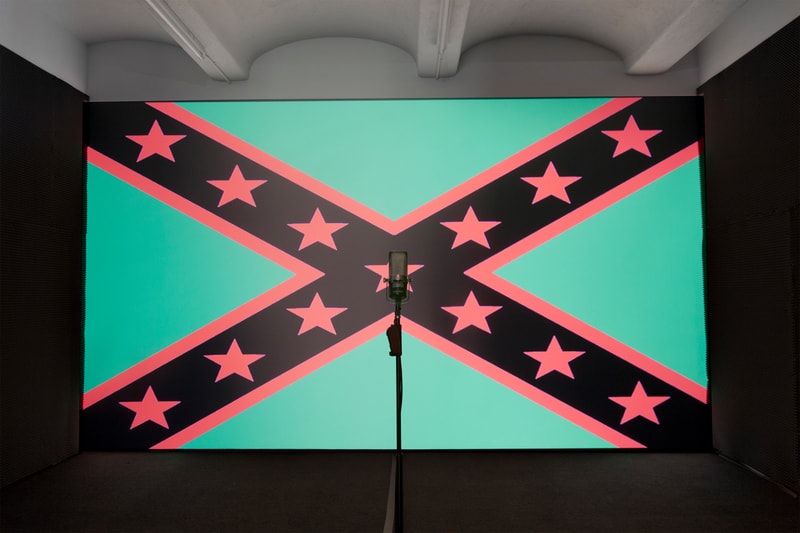 2 of 9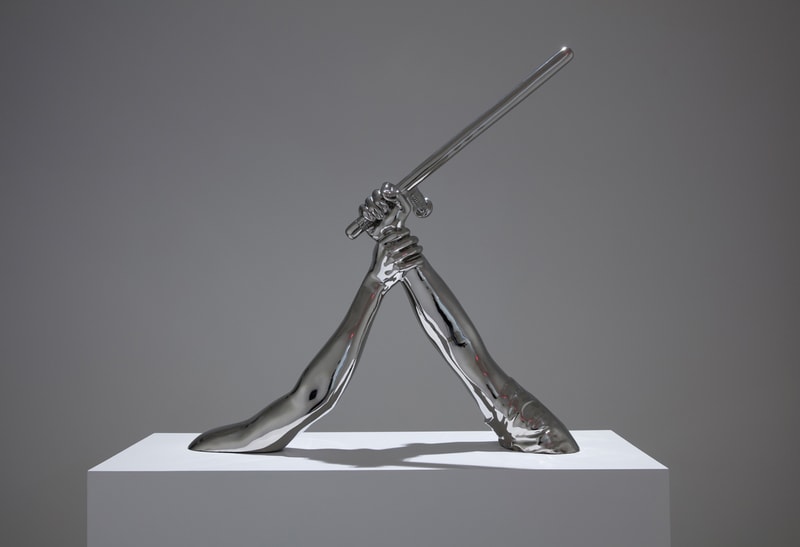 3 of 9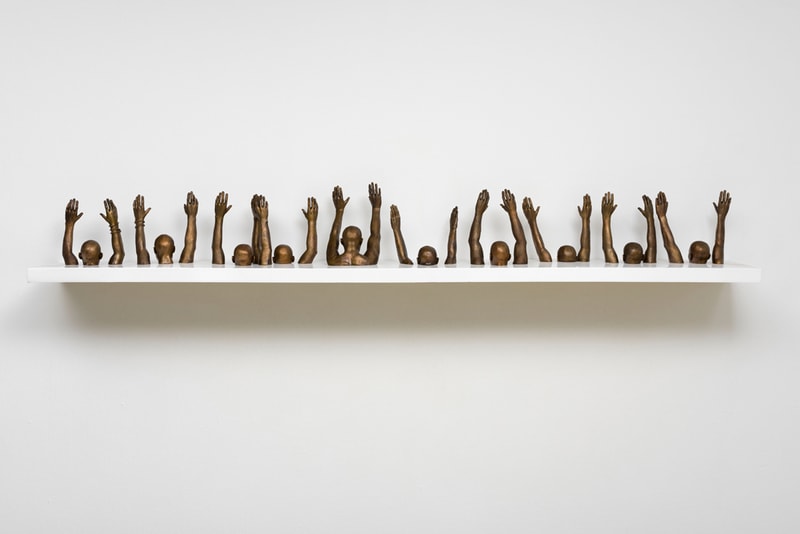 4 of 9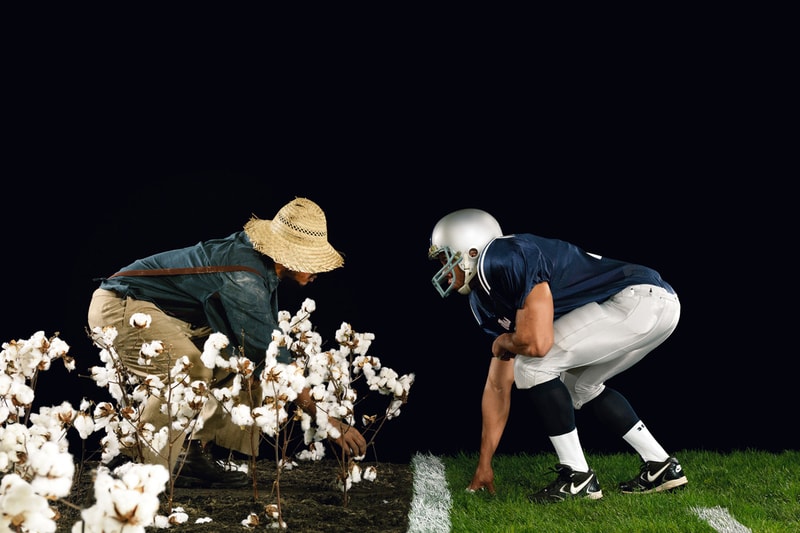 5 of 9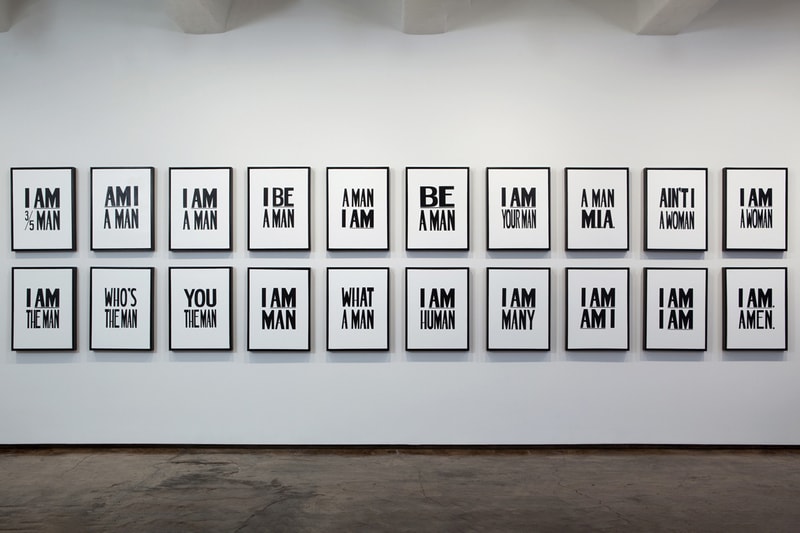 6 of 9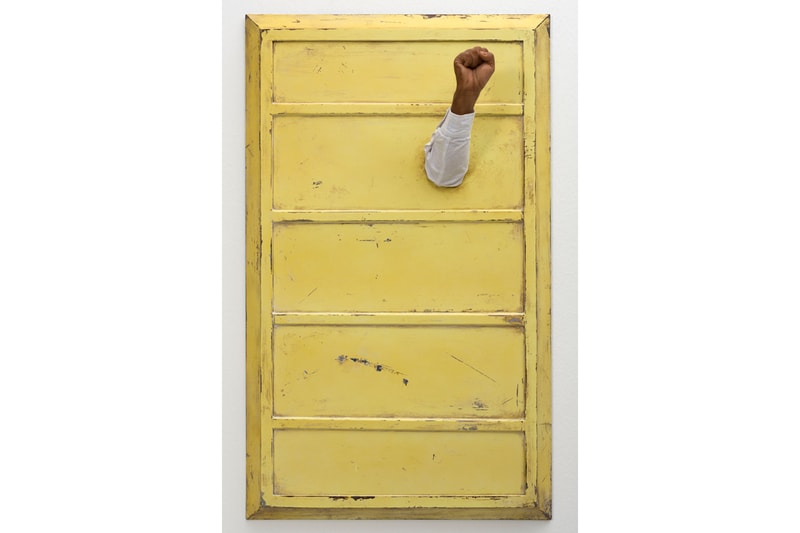 7 of 9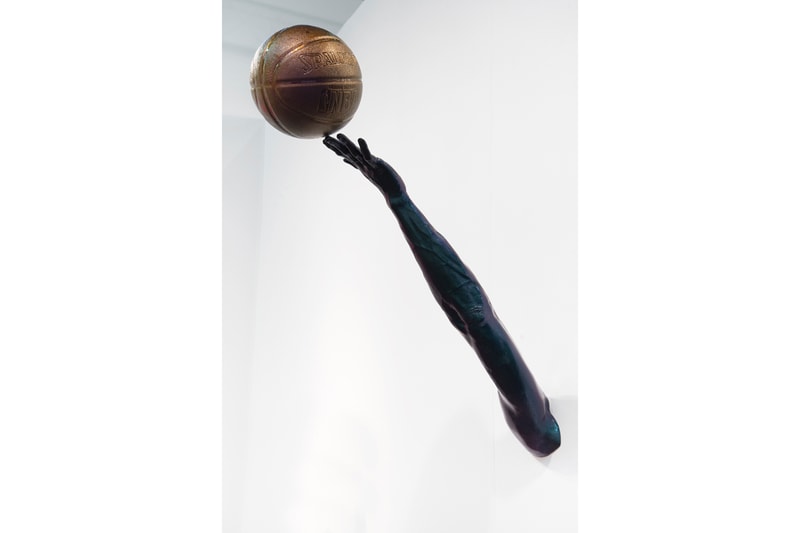 8 of 9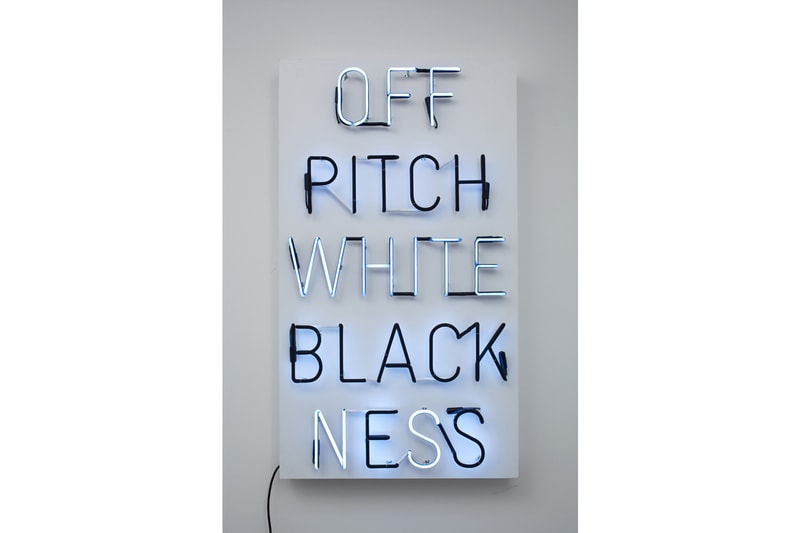 9 of 9
Hank Willis Thomas Spotlights Racial Justice In Expansive Mid-Career Survey
A selection of Willis Thomas's most impactful works will be on display at the Cincinnati Art Museum.
---
American artist Hank Willis Thomas is set to hold a mid-career survey at the Cincinnati Art Museum. Spotlighting racial justice, Willis Thomas's powerful sculptures and photographs tap familiar themes like sports to examine America's current cultural climate in a impactful-yet-digestible fashion.
Spanning over 30 works, the assemblage's standouts include 2016's Guernica, a mixed media piece that combines memorable NBA jerseys from Dennis Rodman to Magic Johnson and Penny Hardaway to make a colorful collage that — when viewed closely — also contains striking creatures. 2012's Black Righteous Space makes a statement as well: a Confederate flag, long known as a symbol of oppression is given powerful new meaning by Pan-African colors.
"Hank Willis Thomas' work guides us to the meeting points of art, politics, commerce and justice while affirming human joy and the role of art in grasping our shared humanity" says Nathaniel Stein, Associate Curator of Photography at the Cincinnati Art Museum. "There is no more important artist for us to pay attention to today, and none with whom the museum and our community partners could be more honored to grapple with history, rise to the present, and imagine a possible future."
Hank Willis Thomas's mid-career survey will be on display at the Cincinnati Art Museum from September 4 to November 8. Due to COVID-19 coronavirus related concerns, free tickets must be secured in advance.
Willis Thomas has also been busy on the fashion front, lending his artistic touch to select pieces from sacai's Spring/Summer 2021 collection.
Cincinatti Art Museum
953 Eden Park Dr
Cincinnati, OH 45202