Rizzoli Covers 100 Years of RIMOWA in New Book
Featuring previously unpublished imagery and vintage brand ephemera.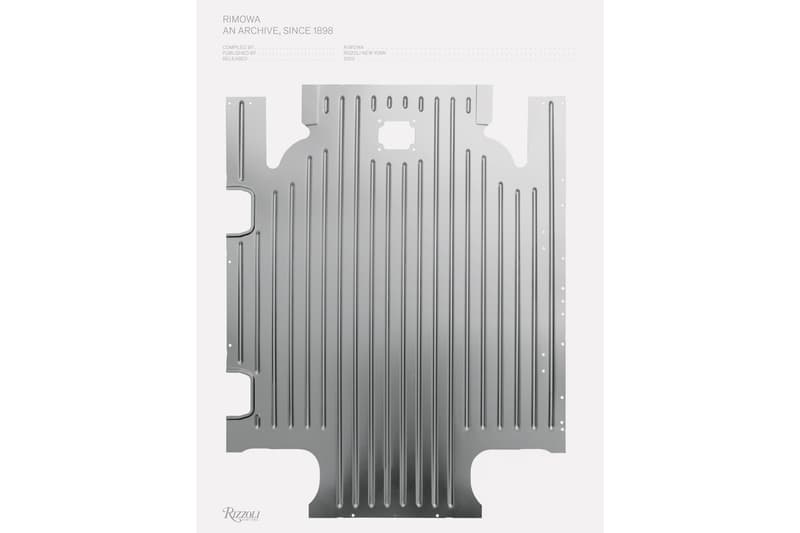 RIMOWA has crafted high quality luggage and travel essentials since its beginnings in 1898 in Cologne, Germany. This fall, Rizzoli is spotlighting the internationally-coveted luggage brand's history in a 270-page book called RIMOWA: An Archive, Since 1898. Crafted in Italy and printed on fine European paper, the tome features over 100 years of travel essentials, incorporating a selection of the most iconic pieces from RIMOWA's archives through previously unpublished imagery.
RIMOWA: An Archive, Since 1898 documents the progression and innovative discoveries from the brand, from its turn-of-the-century trunks, leather luggage and invention of the first lightweight aluminum suitcase in 1937 to the polycarbonate luggage in 2000 and development of the classic aviation-inspired grooved designs. Most recently, RIMOWA has collaborated with brands such as Supreme, Dior, Off-White, Porsche and Fendi, showcasing the new boundaries that luxury luggage brands have set. Packed with 200 color photographs, illustrations and other vintage brand ephemera, the book pays homage to RIMOWA's past and present, as well as its timeless approach to function and design.
Expect RIMOWA: An Archive, Since 1898 to drop in November 2020 on Rizzoli's website for $95 USD.
In related news, Rizzoli will publish the second installment on Hiroshi Fujiwara called Fragment #2 this coming fall.