Nas and Pantone Create Symbolic Custom Color "ULTRA BLACK"
Honoring the Black community and representing the unification of people.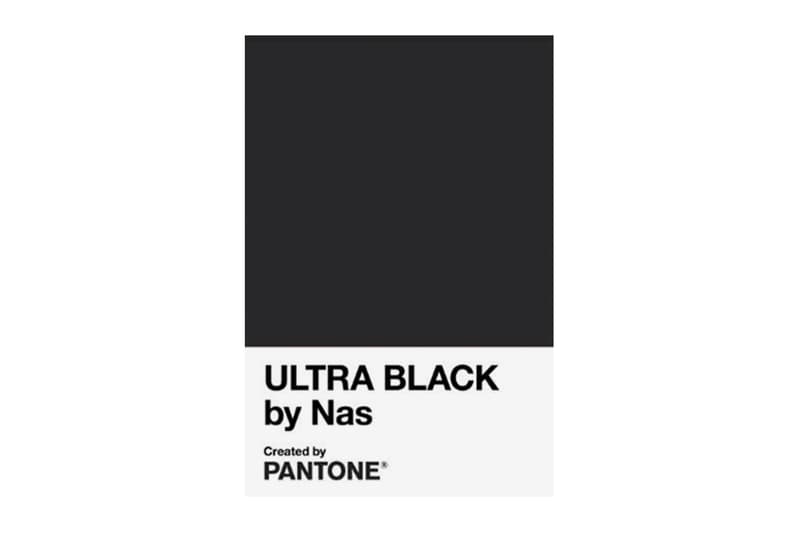 Hip-hop legend Nas has teamed up with Pantone Color Institute to create "ULTRA BLACK By Nas," a custom color inspired by the rapper and his King's Disease cut "Ultra Black."
"ULTRA BLACK" is unapologetically Pro-Black and pro-humanity, with Nas reimagining the sad tones of the color black to represent its richness, complexity and profound beauty. The term not only honors the Black community as the life force of culture, but is also a symbol of the fortitude, power, legacy and interconnectedness of everyone in this world. If the color black absorbs all light, "ULTRA BLACK" is a representation of the people's unification, highlighting Black joy and a bright future ahead.
"It was only right that we work with Pantone on this project, the color experts. This one's from the heart, something the world will feel, the whole vibe of 2020," Nas said in a statement.
"We were thrilled to be able to partner with Nas on the creation of ULTRA BLACK, a color symbolic of the powerful message he expresses in his new compelling anthemic statement, 'Ultra Black'," Laurie Pressman, Vice-President Pantone Color Institute, added. "In our highly visual world, color is one of the most powerful communication tools we can use to draw immediate attention and get our voices heard. Supporting 'Ultra Black' with this new ULTRA BLACK color helps Nas share his message in a visually impactful way, one that will further ensure the global reach of his inspiring and uplifting message."
In other news, Sotheby's is auctioning hip-hop memorabilia that includes Biggie Smalls' King of New York crown and 22 love letters from Tupac Shakur.