Arturia's MicroFreak Now Comes With a Vocoder So You Can Synth Your Vocals
It's also finished in white with orange, gold, and swan-like details.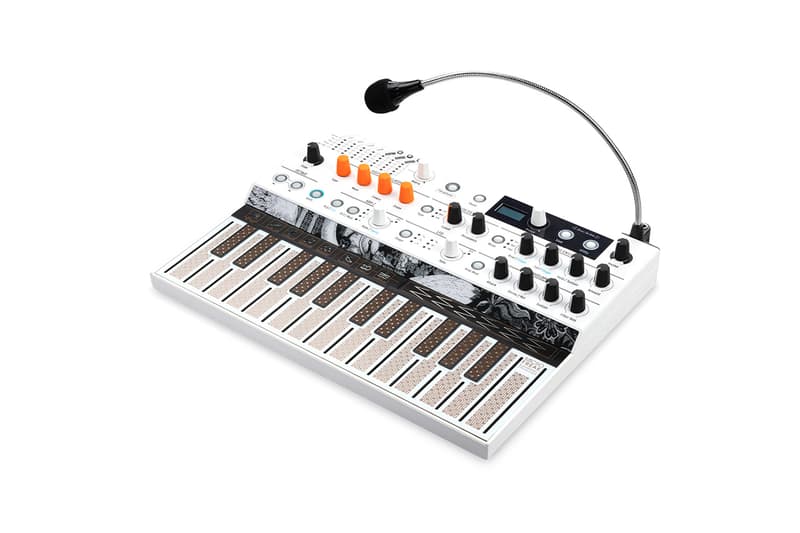 French electronics company Arturia, which is mostly known for its electronic music equipment, has announced that its MicroFreak has been updated with a vocoder function and a new white makeover.
A vocoder is a piece of technology that enables musicians to manipulate sounds such as their voice. It analyzes and synthesizes the human voice signal and produces voice encryption or voice transformation, giving users the ability to produce otherworldly sounds. Arturia has given its MicroFreak this ability, adding a 16-band vocoder with real-time voicing controls, a detachable gooseneck microphone, and altogether the means to create "unhinged hybrid carnage," which is then cranked up a notch.
Furthermore, the new piece of equipment sports a limited-edition white makeover. It also features a swan graphic, as well as orange and gold accents on the circuit board keybed and knobs. Lastly, Arturia has made sure that users of its older-generation MicroFreak haven't been left out — instead, it is allowing musicians to update the software which gives the machine the vocoder function, too.
Arturia's new MicroFreak Vocoder Edition retails for $349 USD and can be bought on the Arturia website now.
In other news, Saint Laurent Rive Droite recently unveiled its $43,000 USD vinyl table.