NBA Employees Stage Walk-Out Action, Arenas to Be Utilized for Voting Initiatives
Even as playoff games resume, there's still much to be discussed.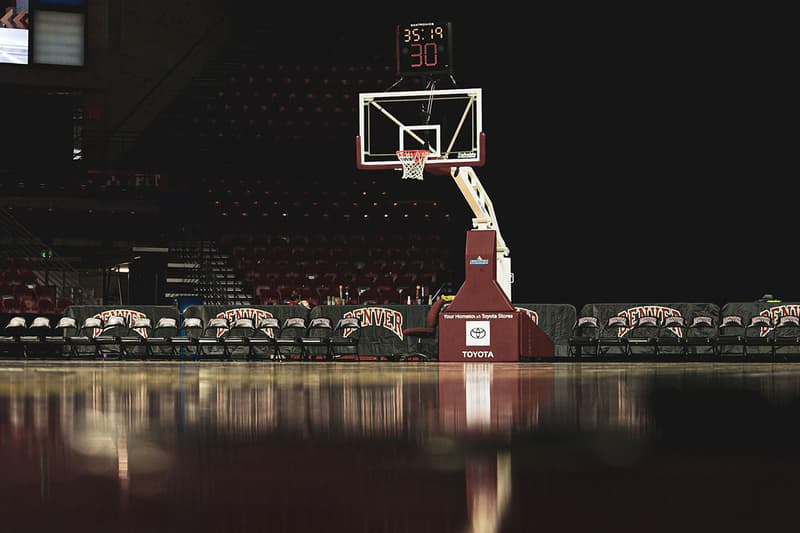 August 28 was a day of reckoning for the NBA as the league, its teams, owners and Michael Jordan discussed the then-postponed playoff games. A temporary agreement was reached wherein the games would resume on August 29, but as details were hammered out, NBA employees staged in-person and digital walk-outs in solidarity with the striking players.
A source told ESPN that over 100 employees walked out to further protest . Staff across departments — including finance, marketing, cybersecurity and basketball operations — left work early with plans to instead spend the day calling state and local representatives to "demand justice for Jacob Blake and for the police officers to be held accountable," the source explained.
Employees hope to "formally present" changes for social justice to NBA Commissioner Adam Silver and other executives in the coming week.
The NBA and NBPA have put out the following joint statement about play resuming Saturday, along with initiatives the players and league will work on together: pic.twitter.com/2Y2e9eFEfd

— Tim Bontemps (@TimBontemps) August 28, 2020
These walk-outs came after lengthy in-person and video conferences that saw noted figures like Jordan — the league's only Black majority owner and primary mediator, according to sources — LeBron James and even former US president Barack Obama discussing solutions for addressing players' immediate concerns.
Along with the playoff games' relaunch on August 29, the group determined the establishment of a social justice coalition and a renewed emphasis on voting programs. The latter will see arenas utilized as polling places and advertisements run during the players that contain voting information.
Statement from President Obama's office on conversations with LeBron James and co: pic.twitter.com/87VdRKCrdN

— Sopan Deb (@SopanDeb) August 29, 2020
The WNBA also postponed its games for the week, and Nneka Ogwumike of the Los Angeles Sparks read from a player statement that explained, "This is not a strike. This is not a boycott. This is affirmatively a day of reflection. A day of informed action and mobilization."
NBA and WNBA actions began after Jacob Blake, an unarmed 29-year-old Black man, was shot seven times in the back at nearly point-blank range while walking away from police on August 23. Blake had reportedly deescalated >a "domestic incident" between two women. Blake is currently paralyzed from the waist down, though he is expected to survive and it's unknown if his condition is permanent.