All NBA Playoff Games Delayed as Teams Protest Jacob Blake Shooting
The Milwaukee Bucks, Orlando Magic, Los Angeles Lakers and more have refused to participate.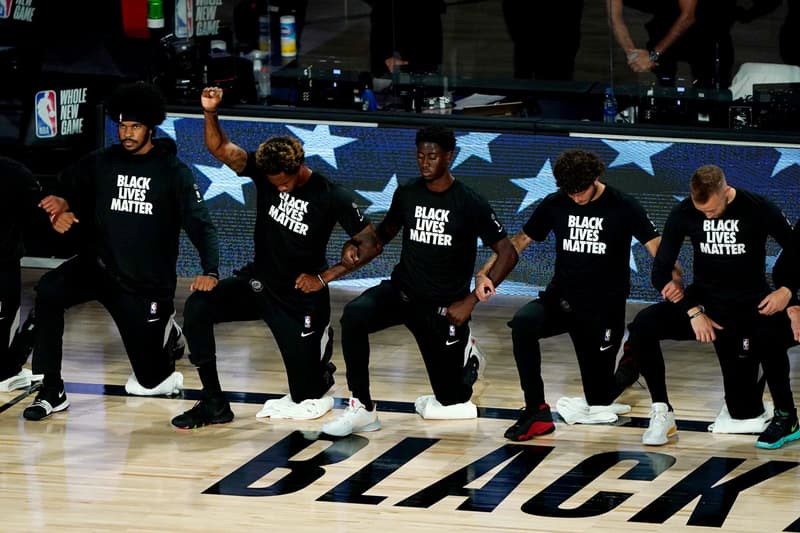 In reaction to the shooting of Jacob Blake on August 23, the Milwaukee Bucks boycotted their August 26 game against the Orlando Magic as a show of solidarity with both Blake and the Black Lives Matter movement. The Magic followed suit, spurring a wave of protests amidst what would have been Game 5 of the NBA playoffs.
In line with the Bucks and Magic, four more NBA teams — the Oklahoma City Thunder, Houston Rockets, Los Angeles Lakers and Portland Trail Blazers — elected to also boycott their August 26 games. The Athletic reporter Shams Charania confirmed that the NBA then decided to postpone all of the day's games to discuss the situation with the teams and representatives. According to Charania, NBA players will meet later in the day with the league to discuss next steps.
The NBA has postponed its playoff games today.

— Shams Charania (@ShamsCharania) August 26, 2020
NBA players have called for a meeting tonight in Orlando to determine next steps, sources tell @TheAthleticNBA @Stadium.

— Shams Charania (@ShamsCharania) August 26, 2020
A video shot in Kenosha, Washington, this past weekend shows the 29-year-old Blake — a Black man — attempting to break up what viewers described as "a domestic incident." Filmed by an onlooker, the footage sees Kenosha police arriving on the scene, followed by Blake returning to his car, opening the door to enter and then being shot multiple times by police. He is currently in the hospital, currently believed to be paralyzed.
The NBA confirmed that each game will be rescheduled and that none of the teams' protests will result in a forfeit.