Megan Thee Stallion Drops New Freestyle Referencing Tory Lanez Altercation
"Bounce right back with a Revlon deal."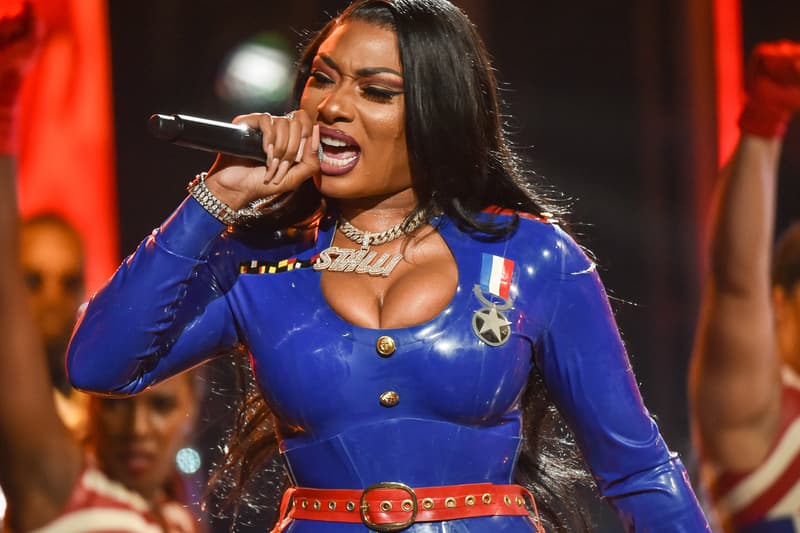 Megan Thee Stallion is already having quite the week. Just last night she honored victims of police brutality during a virtual concert, demanding answers to the simple question, "Why is it so hard being Black in America?" She then took home the Best Hip-Hop Award at the 2020 MTV VMAs for "Savage." Now she has taken to Instagram to post a new freestyle while going through beats sent to her by LilJuMadeDaBeat.
During her impromptu performance, Megan referenced her altercation and ultimate recovery from gunshot wounds in a situation that reportedly involved Tory Lanez. "Tic-tac-toe, I'm gonna X this b*tch/ If a hit dog holler, I address that sh*t… Got shot two times and I ate that sh*t/ Bounce right back with a Revlon deal," Megan rapped in the one-minute teaser clip.
After weeks of silence on the altercation that resulted in Tory Lanez' arrest for possession of an unregistered firearm, Megan took to Instagram on August 20 to claim that Tory Lanez did shoot her twice while she was exiting their vehicle after an argument. She also gave reasons as to why she initially remained silent. What's been most impressive about Megan's resilience is just how quick and profound her recovery has been.
Her and Cardi B released their collaborative mega-hit "WAP" just weeks after Megan Thee Stallion's altercation. The song and video made a record-breaking No. 1 debut. Then came her recent award acceptance and performance.
Watch the full freestyle here.
In related music updates, read about how "WAP" wouldn't exist if it weren't for the COVID-19 pandemic.