Megan Thee Stallion Honors Victims of Police Brutality During Virtual Concert
Asking the question, "Why is it so hard being Black in America?"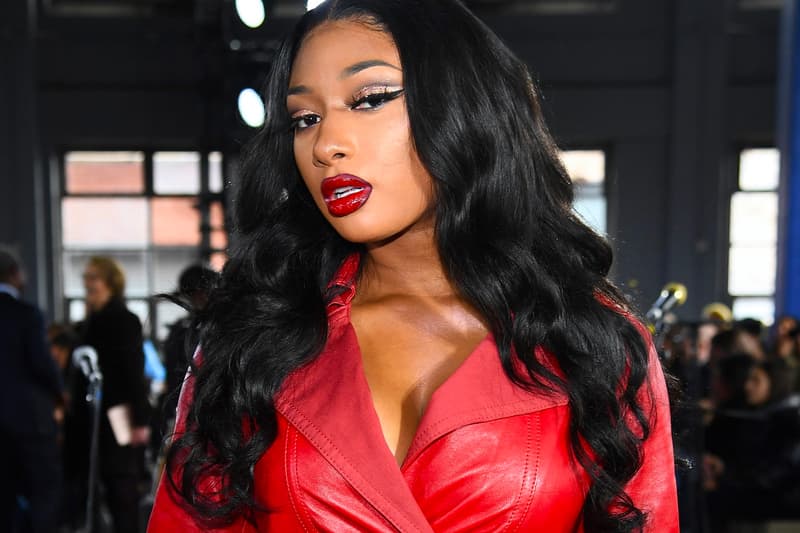 Megan Thee Stallion paid tribute to the victims of police brutality and the Black Lives Matter movement during her virtual concert.
The tribute was done early on in the one-hour live-streamed performance and showed the long list of people who have died or been injured from the hands of police. The names of victims such as Tamir Rice, Freddie Gray, Eric Garner, Michael Brown, George Floyd, Elijah McClain, Ahmaud Arbery, Breonna Taylor and Jacob Blake, along with how they were killed/injured and the dates of the incidents appeared on a big screen behind Meg and her dancers. It was followed by the question "Why is it so hard being Black in America?" while gunshots and subsequent church bells rang in the background.
Watch Megan Thee Stallion's tribute below.
Megan thee Stallion pays tribute to Black lives taken due to police brutality during her virtual concert. #MeganTheeStallionLive pic.twitter.com/JgVknX8yMx

— Rap Alert (@__rapalert) August 29, 2020
In related news, the NBA Playoffs will resume following the teams' wildcat strike in response to the shooting of Jacob Blake.