'Fortnite' Officially Adds Silver Surfer Skin
As part of its ongoing Marvel Nexus War Chapter 2 – Season 4 crossover.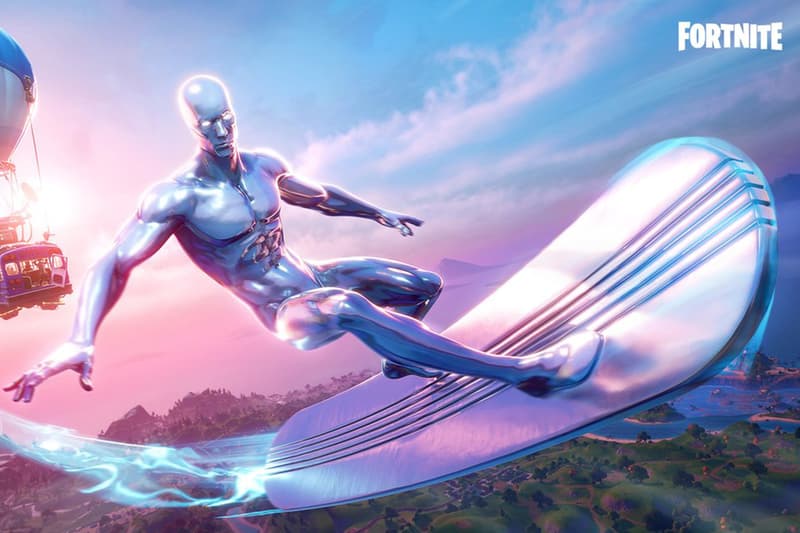 The Silver Surfer skin is officially available on Fortnite. Epic Games revealed the new outfit as part of its Marvel Nexus War Chapter 2 – Season 4 crossover. The addition of Silver Surfer comes as no surprise considering the fact that Galactus is the main villain in the ongoing theme, joining the likes of Iron Man, Wolverine, She-Hulk, Thor, Storm, Groot, Mystique and Doctor Doom.
The Silver Surfer outfit is a non-battle pass skin priced at 1,500 V-bucks, while his additional surfboard glider is priced at 800 V-bucks and his pickaxe at 800 V-bucks.
Meanwhile, the Nexus War battle pass includes Marvel skins and additional unlockables, wraps, gliders and emotes. Players will also find changes, new challenges and power-ups in the map, such as Doctor Doom's Arcane Gauntlets at Doom's Domain and Groot's Bramble Shield.
In related news, Apple has terminated Epic Games' developer account.
The servant of Galactus no more, Silver Surfer makes his way to aid those on the Island.

Grab the Silver Surfer Set now! pic.twitter.com/FMefXoUUd6

— Fortnite (@FortniteGame) August 30, 2020