Soccer Players Will Be Red-Carded for Intentionally Coughing
No word on if the Premier League will be adopting the rule.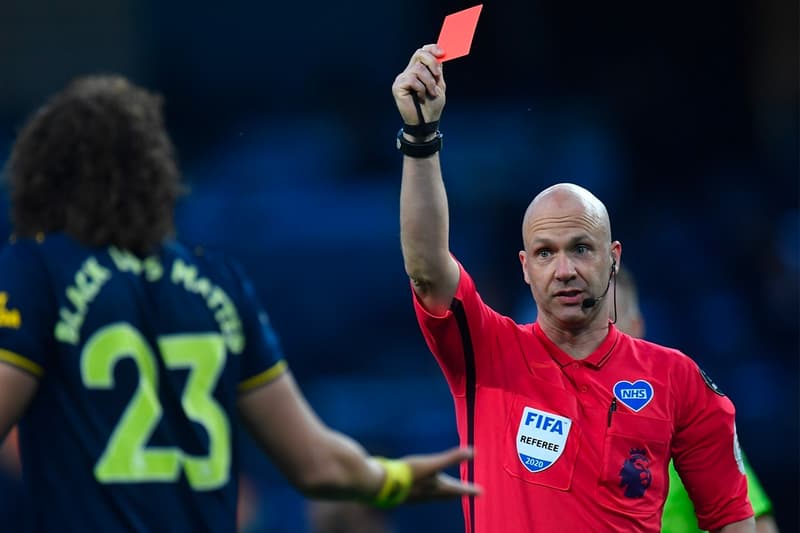 New IFAB and FA rules have just come out placing coughing in the same category of offenses as using offensive/insulting/abusive language and gestures.
Not to be taken lightly during the ongoing COVID-19 pandemic, it will be up to the soccer referees to determine if the cough was directed at another player or if it was an unintentional cough. Things like proximity to the other player will also be considered in determining whether or not the player committing the offense will receive a red card or not.
The new rules released by IFAB and the FA go on to explain that, if the incident is not deemed a sending-off matter, a caution could still be given for "unsporting behavior" as it "shows a lack of respect for the game." The guidance adds that referees should avoid punishing "routing" coughing and should warn players not to spit during the game, although it is not officially against the rules.
Another new rule approved by the IFAB is the continued use of five substitutes. The measure had initially been introduced to help teams cope with the increased workload as football returned from COVID-related lockdowns. Extra substitutes can now be used for all of the 2020/21 season, although it is up to each competition whether to permit the option.
For more sporting news, footballer Marcus Rashford lands the cover of British Vogue.