Brabham Automotive Joins Kyron Audio for a BT62-Inspired Sound System
Each one taking up to six months to hand-build.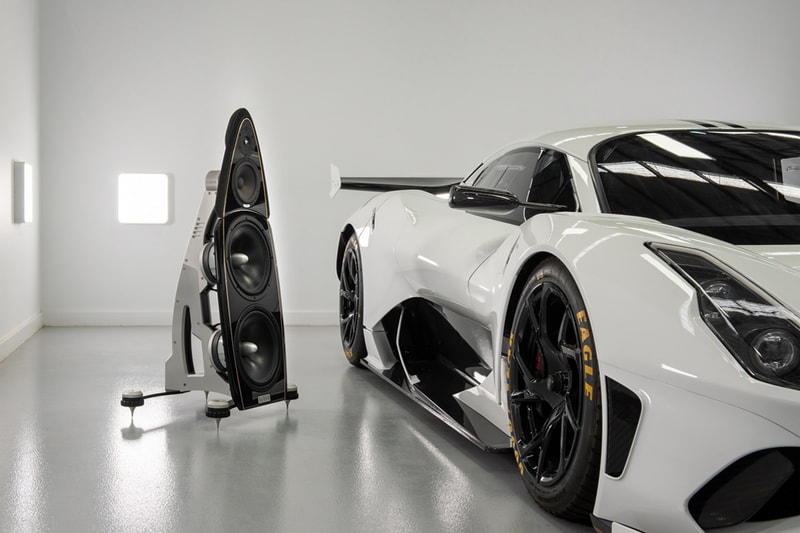 Earlier in May, Brabham Automotive completed production of its limited-run BT62 supercar, and now the British automaker has teamed up with Australian audio experts Kyron Audio to create a sound system inspired by the exotic racer itself. Each unit can take more than six months to hand-build in Kyron's factory in Adelaide and features both sound performance and aesthetics based on Brabham's design sensibilities. Everything from the amplifiers to cables are included along with an expert installation system, coming together to provide what the two brands say is "a sound that is only matched by having the artist perform live in your home."
"Just as the BT62 changes your perception of what a supercar can do, enjoying music via the Kyron Audio system is a mind-changing, immersive experience," says Kyron's co-founder and lead designer Lee Gray. "We are proud to share Brabham Automotive's passion for performance and dynamics, and look forward to creating outstanding experiences for our shared clientele."
"Brabham Automotive partners with brands which have the same focus on quality, customer engagement and which strive for excellence in their field," added Brabham CEO Dan Marks. "Kyron Audio, a fellow Adelaide-based company, fits that mould, making a premier product for the world stage. Kyron's dedication to design, engineering and performance matches our own, offering customers an outstanding lifestyle choice."
To learn more about the collaboration, you head over to its dedicated website.
Elsewhere in design, Rizzoli's latest book documents 100 years of RIMOWA.