Victor Solomon Repairs Damaged Basketball Court With Gold Powder
Inspired by the centuries-old Japanese technique of Kintsugi.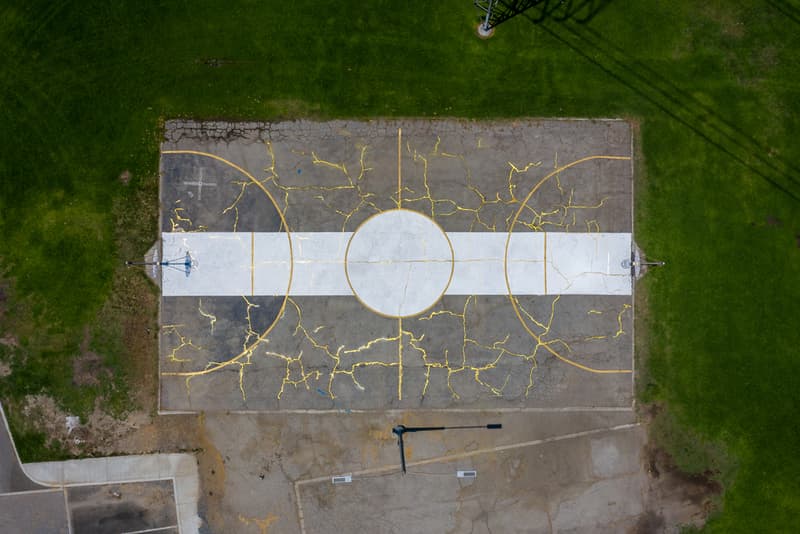 1 of 10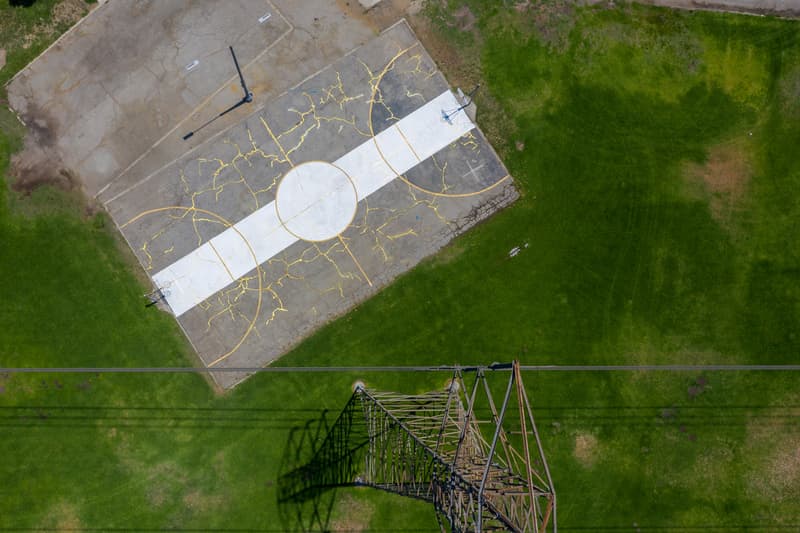 2 of 10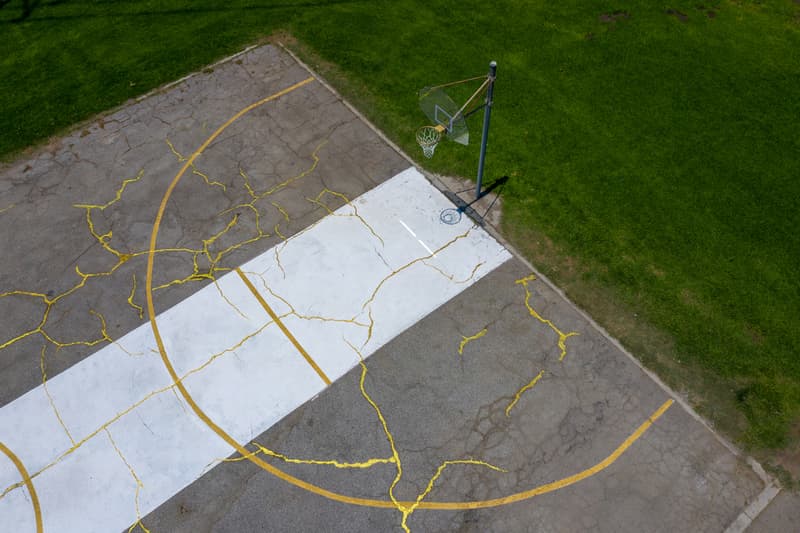 3 of 10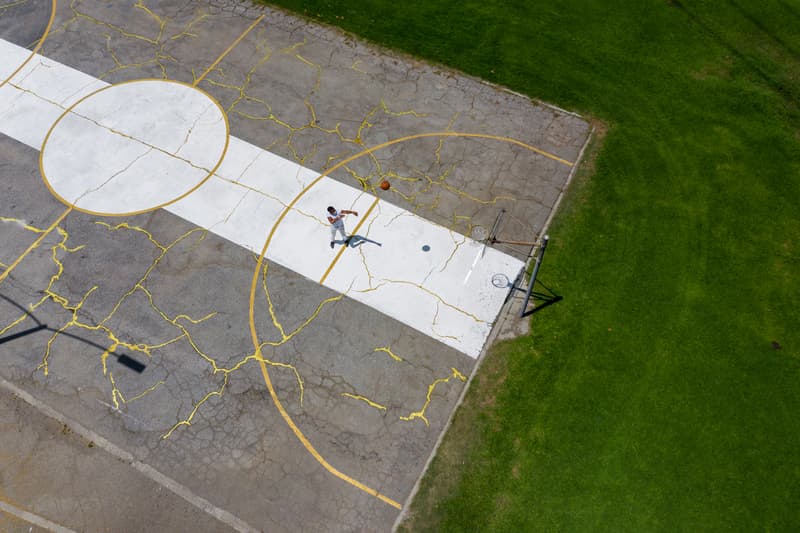 4 of 10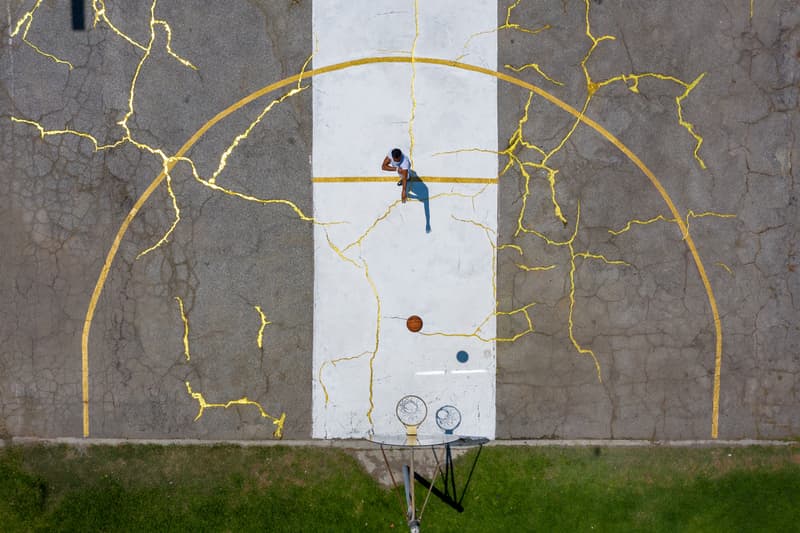 5 of 10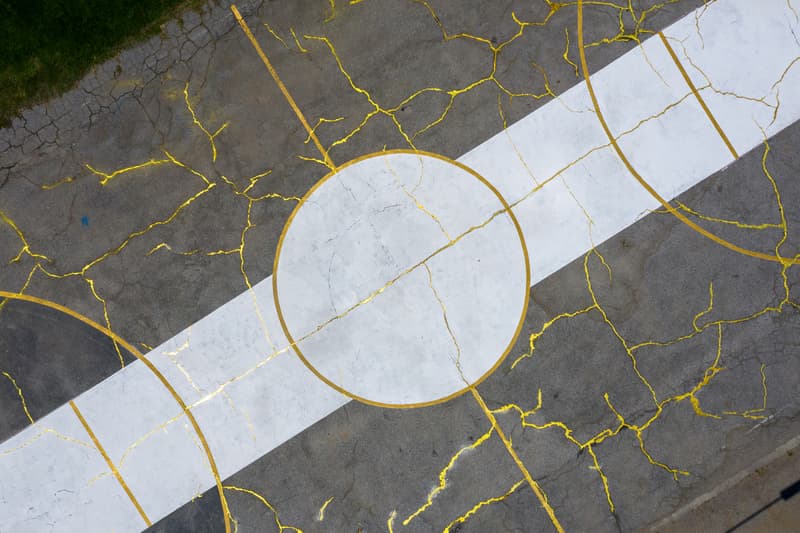 6 of 10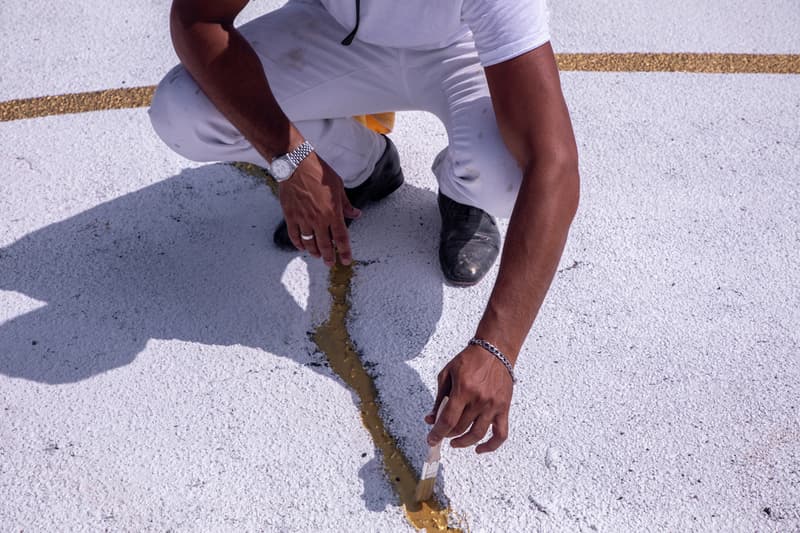 7 of 10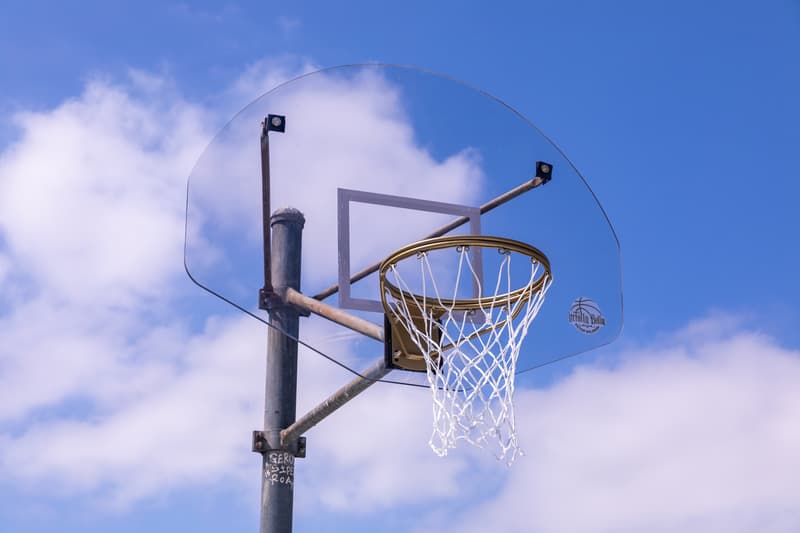 8 of 10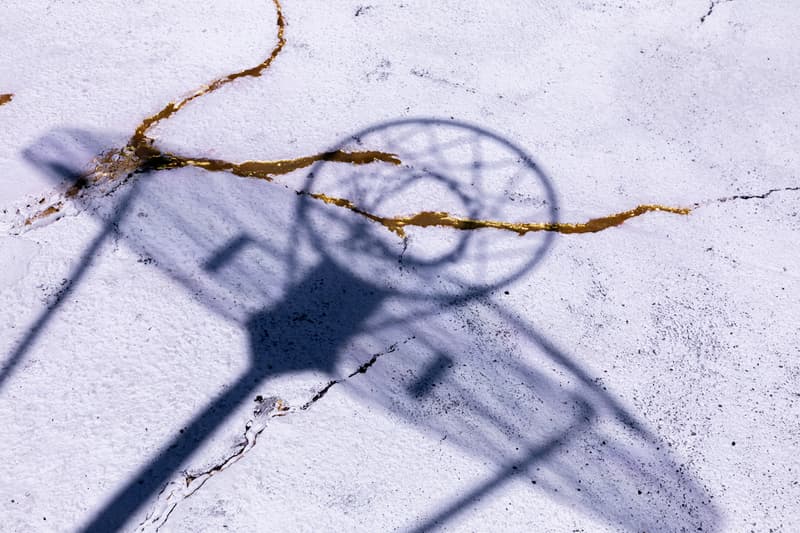 9 of 10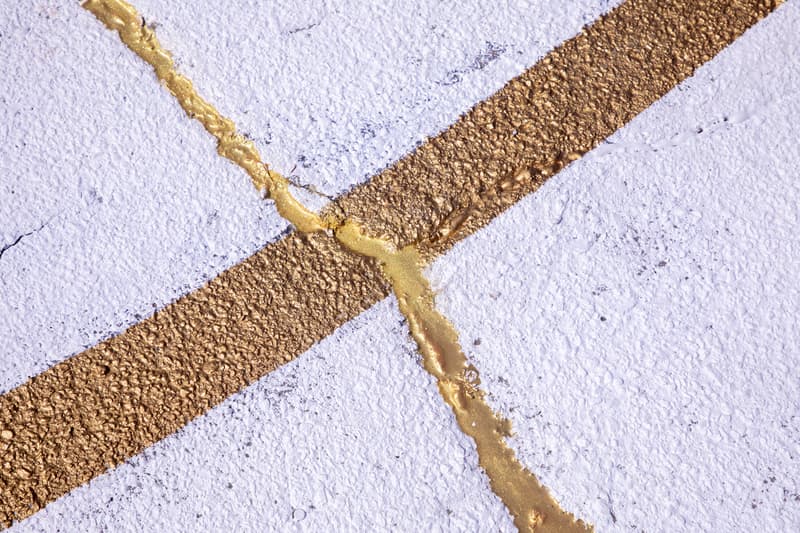 10 of 10
Following a hiatus on March 11 due to COVID-19, the NBA season is slated to resume this July 30. To celebrate the return of basketball, interdisciplinary artist Victor Solomon transformed a dilapidated basketball court into a striking outdoor work using the traditional Japanese technique of Kintsugi — a centuries-old Japanese art of fixing broken pottery. Rather than repairing the ceramic pieces with a camouflaged adhesive, the Kintsugi technique employs a special tree sap lacquer dusted with powdered gold, silver or platinum.
Located in southern Los Angeles, Solomon and his team filled the cracks of the court using gold dusted resin inspired by the historic process. "With the heartbreaking beginning to 2020 and this weekend's return of basketball – I've been thinking about the parallels between sport as a uniting platform to inspire healing and my ongoing experiments with the technique of Kintsugi that embellishes an objects repair with gold to celebrate it's healing as formative part of the journey," said Solomon in a statement to HYPEBEAST.
Accompanying the Kinstugi repair, Solomon and his team also repainted the court's surface as well as replaced the backboards and hoops of the court. Get a closer look at the court in the slideshow above and then check out the full process below. You can also find more of Solomon's Kintsugi-related projects by visiting his Literally Balling website.
Elsewhere in art, the U.S. house of representatives voted to create the National Museum of the American Latino.