Marni Apologises After Accusations of Racist Imagery in New Campaign
With a personal statement from creative director Francesco Risso.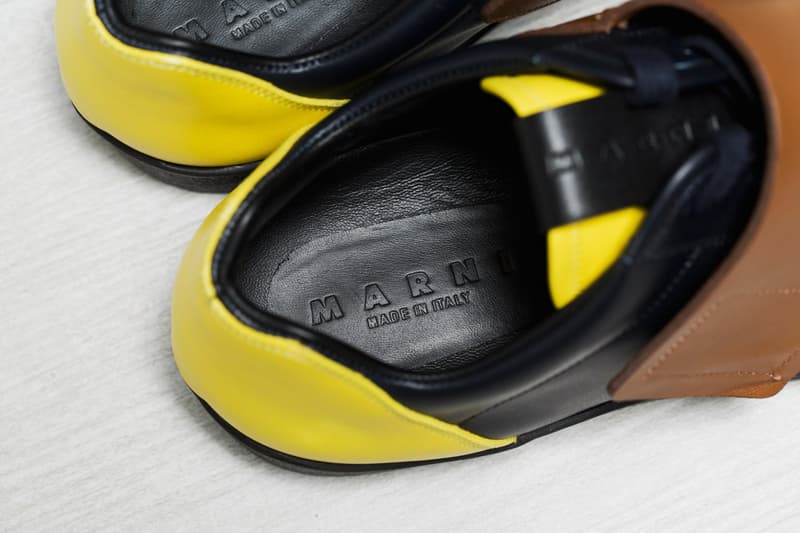 The Italian fashion label Marni has apologised after a recent digital campaign was widely accused of using racist imagery, leading to a swift outcry from followers of the brand on Instagram.
The campaign, which was shot by the Brazilian photographer Edgar Azevedo, featured Black models, one of whom posed with large chains near their feet which appeared to be shackles. The brand later clarified that he was in fact posing on a bollard wrapped with chains. The images were posted to Instagram alongside text referencing the "jungle mood" of the collection.
The self-appointed fashion industry watchdog Diet Prada quickly picked up on the campaign, criticising the brand's "terrible optics" and writing, "These stereotypes are just some of the ways the institution of white supremacy has oppressed, dehumanized, and deprived Black people of their human rights."
Marni has now responded to the criticism, releasing a statement which reads:
"The team at Marni is passionately committed to championing inclusivity and celebrating the beauty of diverse cultures throughout the world. As we endeavor to create a more equitable world, through fashion and shared humanity, we sincerely regret that our efforts caused further pain. We have immediately removed these images and we are redoubling our efforts to ensure our processes are carried out with thoughtfulness and intentionality through a strong equity lens. Our entire staff is committed to using this moment as an opportunity to leverage our platform to support and empower more voices and creators of color whose talent and insights are instrumental in creating a more inclusive and diverse fashion industry."
In addition, the brand's creative director Francesco Risso apologised on his personal Instagram account, writing "I will do better. I humble ask grace from those who know me and patience from those who do not as I prove that celebrating diversity is at the center of my work and my creativity. Diversity and inclusion are imperative pillars of the fashion industry, and I am committed to keep fighting for it."
In other fashion news, Prada has reported a 40% drop in revenues as a result of the COVID-19 pandemic.