PCS Collectibles and Sideshow Immortalize Scarlet Spider in New Figure
Pre-orders opening July 30.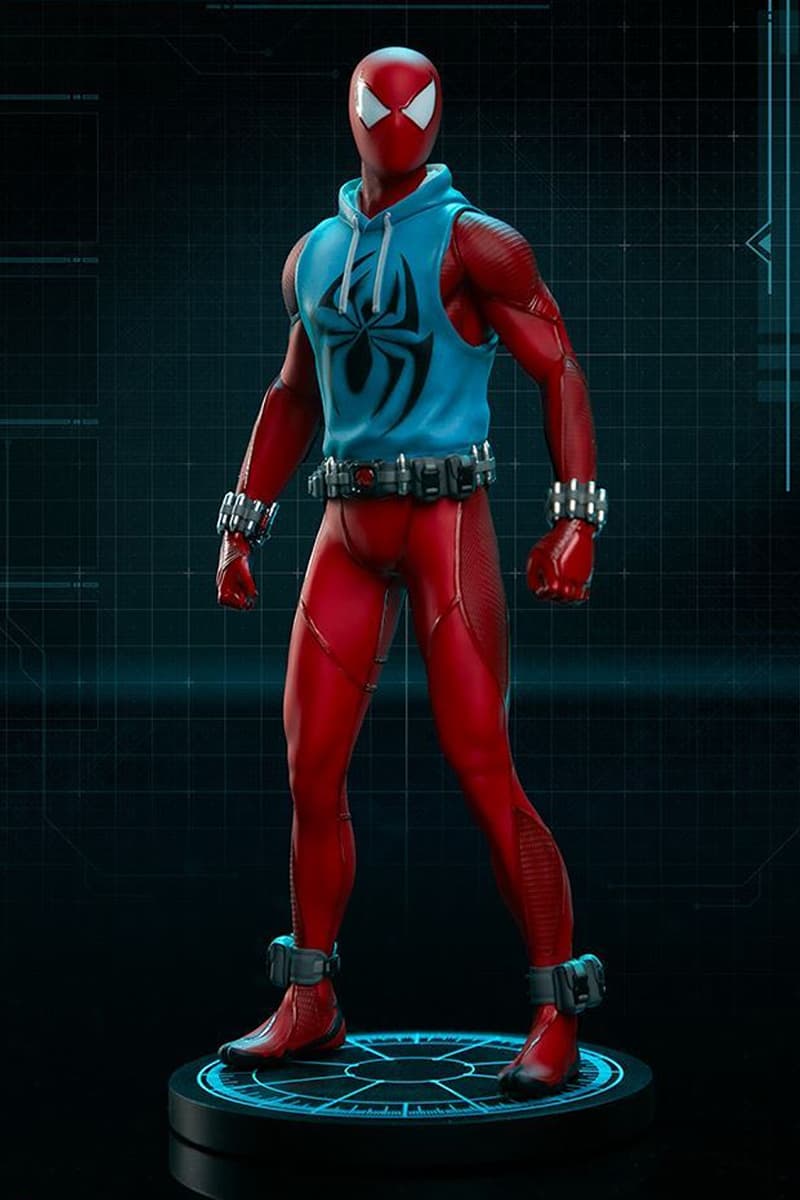 One of the best things to do in PlayStation 4's Marvel's Spider-Man is no doubt unlocking the countless different skins and costumes the friendly neighborhood superhero dons when he fights crime, and thanks to PCS Collectibles and Sideshow, one of his more popular outfits — the Scarlet Spider — is now being immortalized in statue form.
At 1:10 scale, the figure stands roughly 7.5 inches tall, featuring an all red textured suit from top to bottom, white bright white eyes. On his torso is the signature light blue sleeveless hoodie carrying a black sprayed-on spider symbol both on the front and back, while various tech gadgets wrap around his wrists, ankles, and utility belt.
"This highly detailed Marvel collectible portrays Spider-Man's alternate red undersuit with a blue sleeveless hoodie over the top," reads a preview description. "The hoodie features two stenciled spray-paint-styled spider symbols on the chest and the back, resting just above a utility belt brimming with tech. Specialized web cartridges form silver gauntlets around his wrist and ankles. The Scarlet Spider stands tall, fingers ready to close down on his web-shooter sensors in his palms."
For those interested, PCS Collectibles and Sideshow's Scarlet Spider statute will be available for pre-orders starting July 30 over on Sideshow.
Elsewhere in collectibles, Kotobukiya has created an anime-inspired Wonder Woman figure.
Scarlet Spider 1:10 Statue goes up for Pre-Order this Thursday July 30 at @collectsideshow!#Spiderman #collectibles #Marvel pic.twitter.com/HlnP66jfm4

— PCS COLLECTIBLES (@CollectPCS) July 28, 2020