Nigel Sylvester Breaks Down the Steps for the Perfect Barspin
The must-know BMX trick is explained in our latest How To video.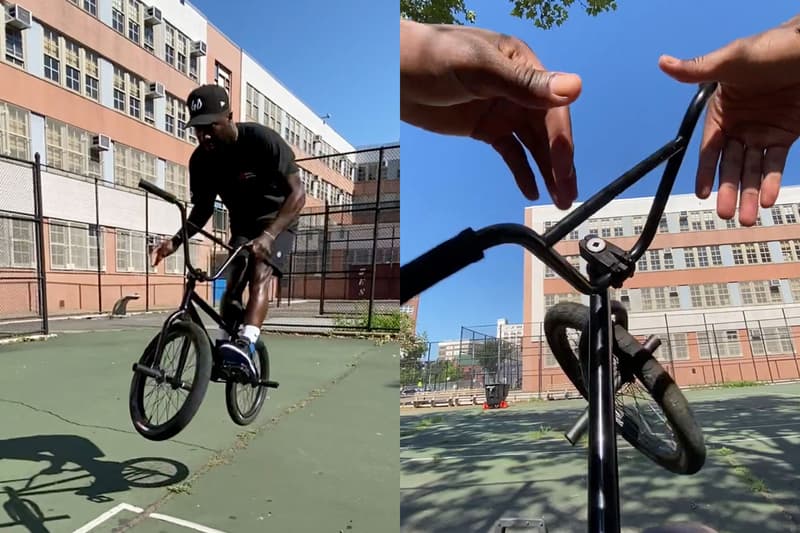 Pro BMX biker Nigel Sylvester hits us up for our latest How To video, showcasing the steps for his "favorite trick:" the Barspin.
For the latest episode of How To, Nigel brings us to a secluded school park, where he breaks down the tips, techniques, and expectations for landing the perfect barspin. He first explains the trick must come secondary to a bunny hop due to the amount of airtime you'll need, so it'll be important to land that simple-yet-skillful trick first. Once that's done, Nigel suggests familiarizing yourself with the motion of the barspin and the coordination you'll need with your hands to spin and catch. To do this, he recommends leaning on a bench or wall and spinning the bars repeatedly to get the rhythm and timing down. The secret also is to push with one hand, catch with the other.
For the full execution of the trick, Nigel's pro tip is to clench the bike with your calves — this will provide enough clearance for the bars spin around. He also advises to perform the maneuver at the peak height of the bunny hop, which will allow for the right amount of time for the bars to do a full 360.
While the trick can take plenty of time to master, Nigel Sylvester certainly makes it seem easy. Check out the How To video above and also learn how to drypoint etch in our previous episode.