Apple Unveils Slew of New Characters for "World Emoji Day"
The company's dedicated Memoji will also get new features, like face masks.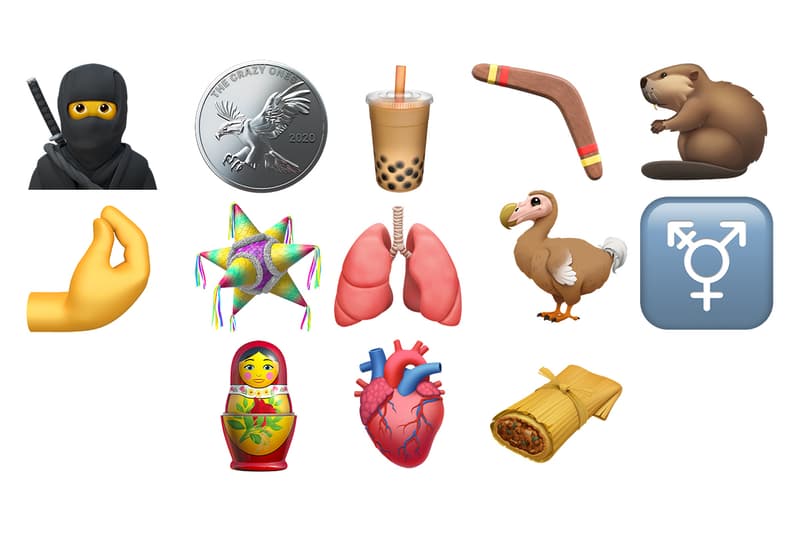 Apple has unveiled a selection of new emoji today, otherwise known as "World Emoji Day." The new icons and imagery are an addition onto the device's bespoke selection of emoji characters for iMessage and other applications.
For the latest selection, texters will be able to use the new emoji when talking about ninjas, boomerangs, beavers, lungs and a dodo bird. Others include an American coin, the transgender symbol, a piñata and an anatomical heart for medical students and romantics. Furthermore, there's proof that Apple is keeping up with pop culture and trends: a bubble tea icon will surely delight fans of the drink, while "pinched fingers" will relate to many cultural expressionists as well as pranksters trying to "make you look."
Apple's own Memoji — the built-in feature to create your own emoji — will also get a large update, with new hairstyles, headwear, and even customizable face masks coming soon, as reported upon earlier. There are also three new stickers showing off a blush, a hug, and even a fist bump.
Look for the new emoji and Memoji features to arrive as an update to iPhone, iPad, Mac and Apple Watch in the fall.
In other Apple news, there's a settlement claim for those affected by the battery throttling issue seen in old iPhone models.