Mythic Markets Prepares IPO For First Issue of Spider-Man
A chance to own a part of 'Amazing Fantasy' #15, the first appearance of the web-slinger.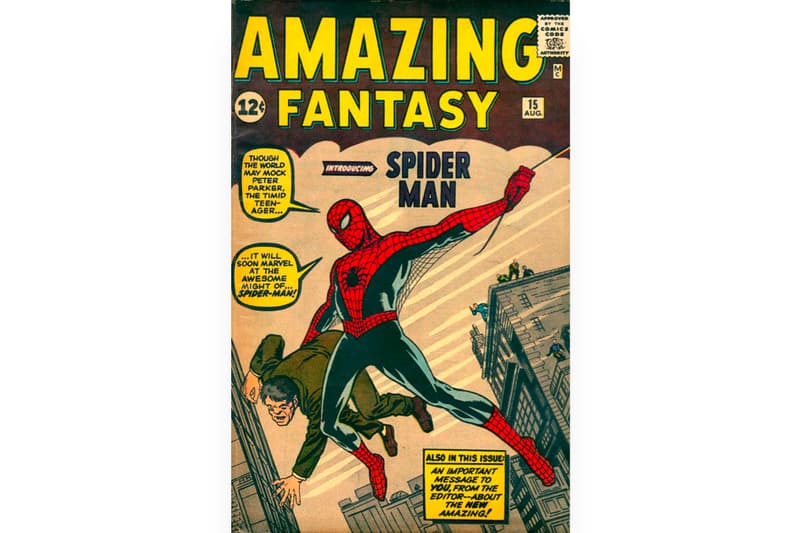 Following its offering for a piece of a sealed Magic: The Gathering 1994 Booster Box Set, pop culture investment platform and community Mythic Markets is now gearing up to launch its latest IPO. The opportunity is just the latest in Mythic Markets' push to democratizing access to rare collectibles cards, vintage comics, fantasy art and eSports teams.
This time around Mythic Markets is offering a piece of owning a CGC 7.0 QES-certified 1962 Amazing Fantasy #15, better known as the first appearance of Spider-Man. Sourced from Metropolis Collectibles, the issue is extremely rare being one of just 50 unrestored books in existence.
With an offering amount of $92,000 USD, each of the 2000 total shares available is worth $46 USD. With every purchase, Mythic Markets will authorize a personalized stock certificate and any purchase of five or more shares comes with an exclusive collectible pin. The investors that have put interest in the Mythic Markets LLC series own part of the asset and earning potential from a sale in the future, with a secondary trading market to be developed later. Investors also have an invitation to see the Amazing Fantasy #15 sourced from a private collector in the United States in person at select events.
Head over to Mythic Markets to learn more about the investment platform and purchase the 1962 Amazing Fantasy #15 IPO July 22.
In case you missed it, take a first look at the box art design for PS5 games.