Kill Germs and Ressurect Batteries With Samsung's UV Sterilizer Case
Disinfect your phone, earbuds and sunglasses in 10 minutes.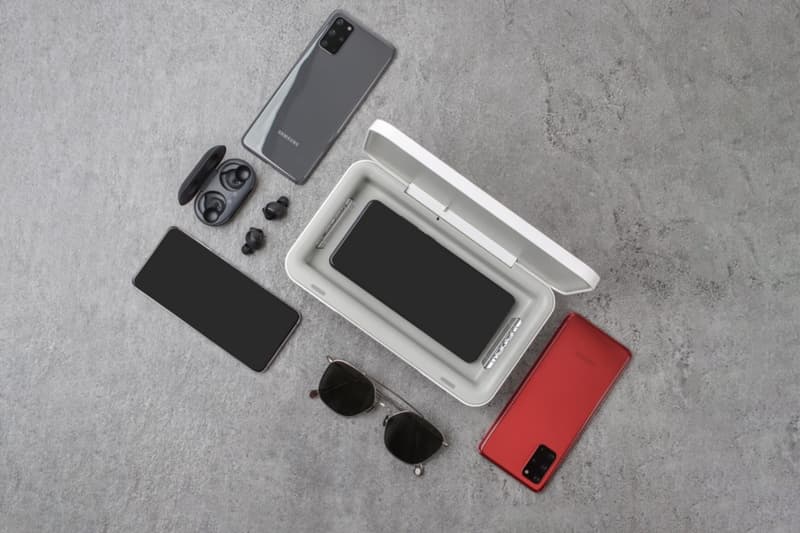 Research has proven that personal smartphones may be more than five times dirtier than your toilet seat. So with this in mind, as well as the global pandemic sweeping the globe, Samsung has unveiled a UV sterilizing case that doubles as a wireless charger.
Able to disinfect your smartphone, earbuds and glasses in just 10 minutes, the UV Sterilizer "effectively kills up to 99% of bacteria and germs, including E. coli, Staphylococcus aureus and Candida albicans, according to tests done by two independent test and certification institutes, Intertek and SGS." It features dual UV lights that sterilize both the top and bottom surfaces of items, and with a sleek, compact design, the UV Sterilizer is easy to pack and store away.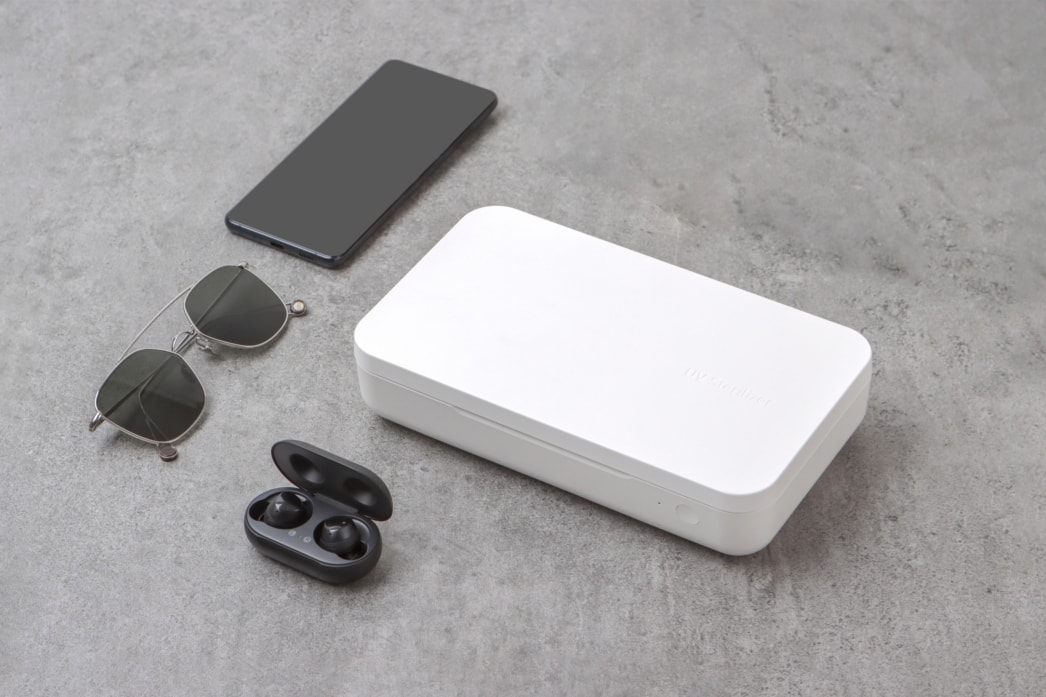 If you're wondering if UV light can kill the COVID-19 coronavirus, unfortunately there currently isn't enough research to absolutely support this claim. However, as The Verge points out, scientists and researchers have stated that UV "probably" kills the novel COVID-19 virus, based on that fact that it terminates other coronaviruses.
The UV Sterilizer comes equipped with an on/off button, but will also automatically turn off after 10 minutes as a protection measure. The wireless charging surface however will not but off after 10 minutes, and is limited to Samsung and mobile devices that support Qi wireless charging.
Samsung's UV Sterilizer with wireless charging is available at select online and retail stores now.
In related news, Samsung announced its unpack event for the Galaxy Note 20.