Louis Vuitton's Monogrammed Earphone Earrings Will Bling-Up Your AirPods
Expected to release this month for $350 USD.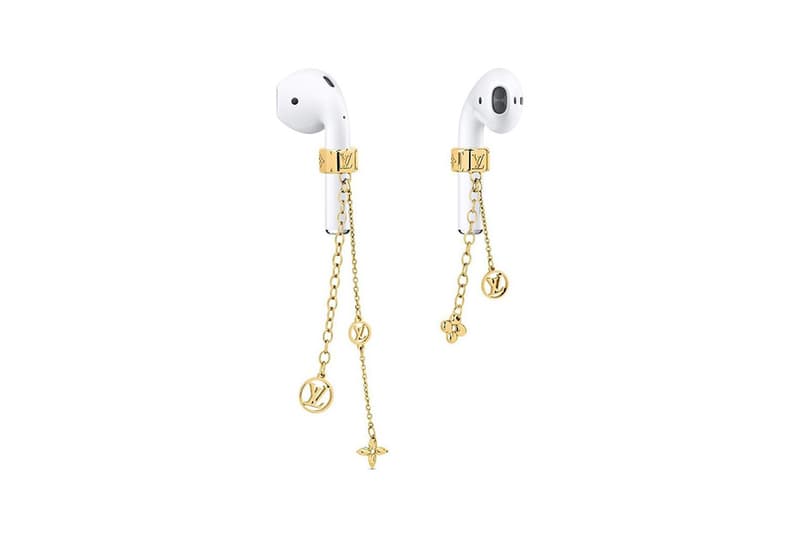 A pair of Louis Vuitton monogram earphone earrings have surfaced courtesy of the Instagram account @Supreme_leaks_news. The pair of earrings require no piercing, instead slotting onto your wireless earphones like a cuff.
As seen above, the unique accessory is finished in a gold hue and features a monogrammed hexagonal cuff that slides up the earphone's body. Chains sporting Louis Vuitton monogram motifs, from "LV" logos to the round-petal quatrefoil flower, dangle from the earpiece.
The piece is expected to come in different lengths and is, of course, detachable. As a result, this small dangling accessory could have a variety of purposes to brighten up any other kind of gadget or personal belonging.
Louis Vuitton's gold monogram earphone earrings are reportedly priced at $350 USD and are expected to release this month. Take a look at the pair above.
For some LV that you can get your hands on right now, check out the label's cloud-printed FW20 soft trunk.