Advisory Board Crystals Honors Juice WRLD's 'Legends Never Die' With Handmade Hoodie
The "Conspiracy of Hope" hoodie reflects the late rapper's rich legacy.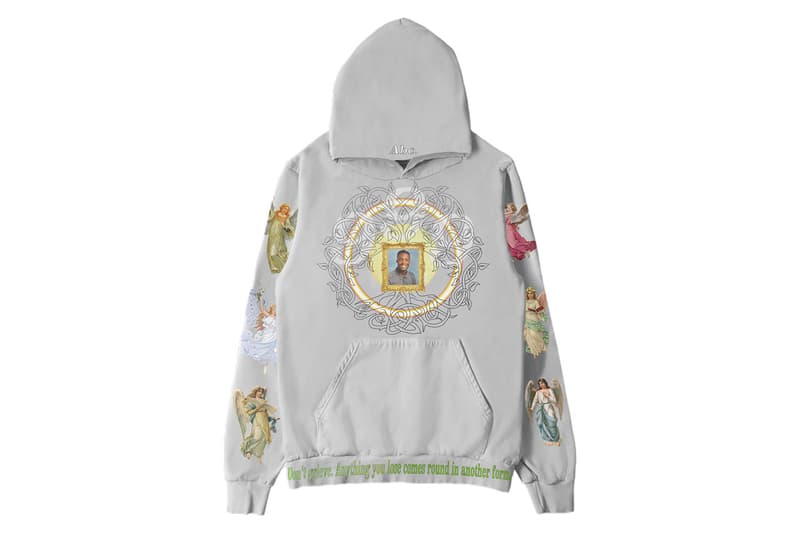 1 of 2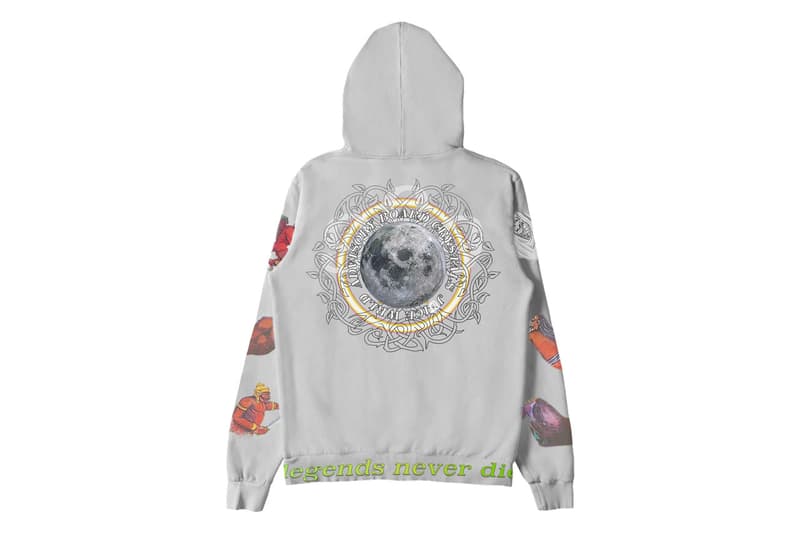 2 of 2
Following Midnight Studios' surprise merch drop, Juice WRLD's camp delivers another unexpected collection of limited graphic gear in partnership with Advisory Board Crystals. The "Conspiracy of Hope" hoodie is a rich celebration of the late rapper's posthumous Legends Never Die, realized with a variety of applications.
A versatile cotton/polyester hoodie serves as the base for the design, which stretches across the sleeves, front and back of the garment. Chain-stitched embroidery travels across the relaxed hem while a puff print "tree" encircles Juice WRLD's class photo and imagery of the moon. It's "like a family tree where the emo rap genre lives [at] the center," ABC. explained. "It also symbolizes the tree of life as it has been said that we all return back to the earth as we are all more connected than we currently know and understand."
Elsewhere, glittery 999 detailing reflects Juice WRLD's 2018 MTV interview, where he explained the flipped 666 as a representation of "turning [challenges] into something positive and using [them] to push yourself forward."
You can pick up Advisory Board Crystals' "Conspiracy of Hope" hoodie on Juice WRLD's merch store for $124.99 USD. Read more about the design ethos on Advisory Board Crystals' Instagram.
Legends Never Die has proven immensely popular, boosting Juice WRLD's streaming count to tie with The Beatles and Drake's Billboard singles records.
Advisory Board Crystals. for Juice WRLD 'Legends Never Die'