How To Do the Rock-the-Baby Yoyo Trick With YoyoFactory's Paul Han
A simple, yet effective trick to impress friends.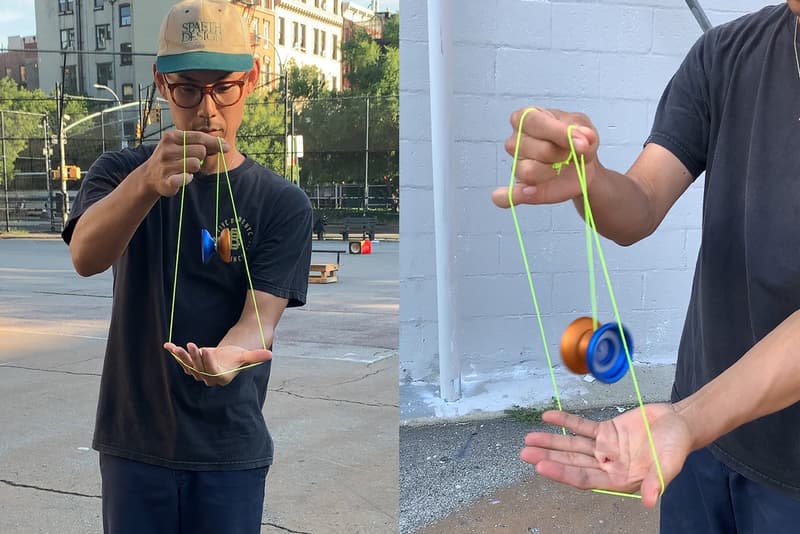 There's a good chance that everyone has played with a yoyo in their lifetime, whether from childhood or more recently. Yoyos are an enjoyable activity that almost anyone can pick up and it's practically easy to learn and improve on if you put the time and effort. The mundane way of simply just going up and down with the toy is where everyone gets their start but adding a few tricks here and there can suddenly take you to becoming obsessed with the artform. This is where yoyo professional Paul Han steps in as he shows us how to execute the "rock-the-baby" trick in our latest HYPEBEAST How To series video.
Han, who is part of YoyoFactory's team, is one of the sport's most dynamic competitors. He's toured and competed extensively, wowing crowds with his awe-inspiring performances. Han is also known for his gigantic spectacles as he's utilized complex choreography along with Eurobeats and popular '80s songs to win over fans. While this previous style has been his signature calling card, Han these days applies a sharper and edgier style that's set to rock and hip-hop music.
Rock-the-baby is perhaps the most popular trick in yoyo and Paul Han's step-by-step guide is a simple way to learn it. Firstly, you'll need a yoyo and preferably one from Han's main sponsor and team, YoyoFactory. Next, as seen in the vid, Paul shows us how to properly loop the string around the toy and how to actually place the slipknot on the middle finger. As the instructions move along, we're shown how to execute a sleeper which leads to bringing down the right hand for a pinch. Next is the cradle which moves into the final form of actually "rocking-the-baby." It's a simple trick and one almost any beginner yoyo enthusiast can do.
For more HYPEBEAST How To content, you can learn how to make a sneaker sole print with Matt Senna.