Clotilde Jiménez Explores the Black Body and Queer Identity in "THE CONTEST"
Using the boxer and bodybuilder as motifs.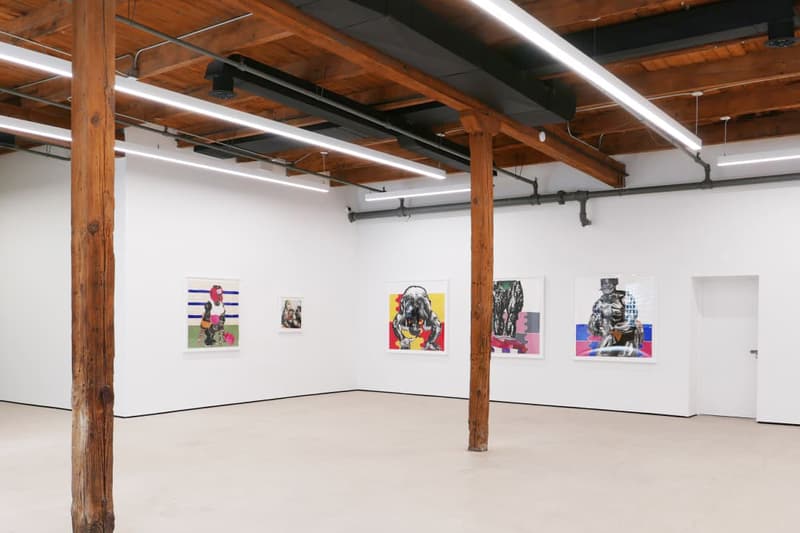 1 of 6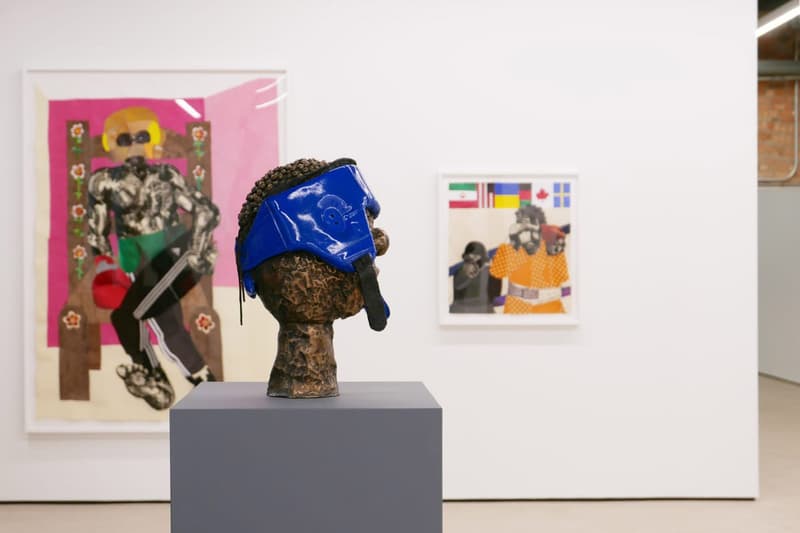 2 of 6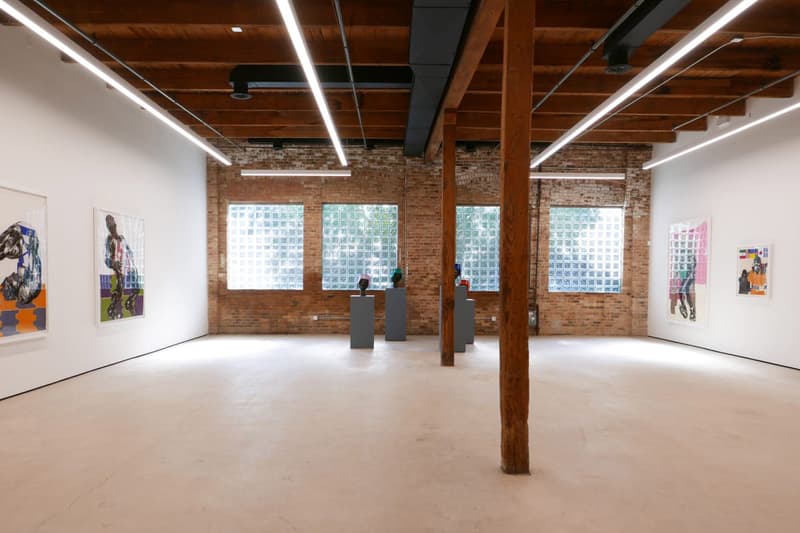 3 of 6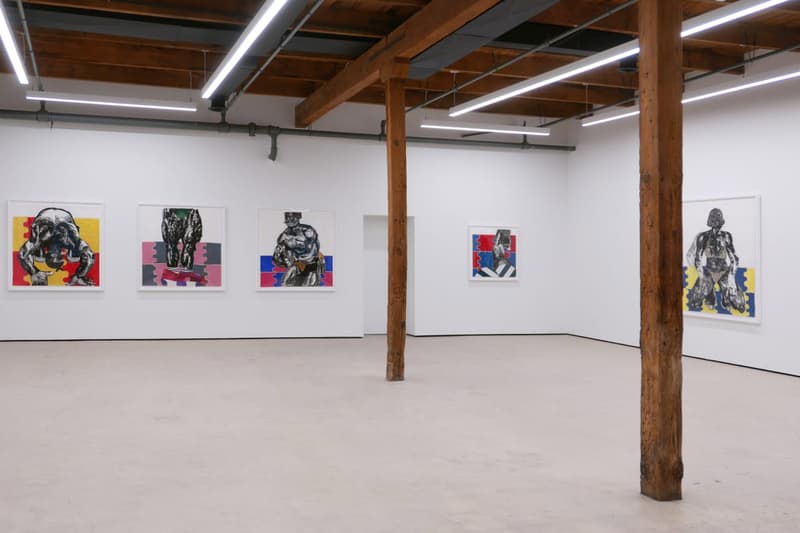 4 of 6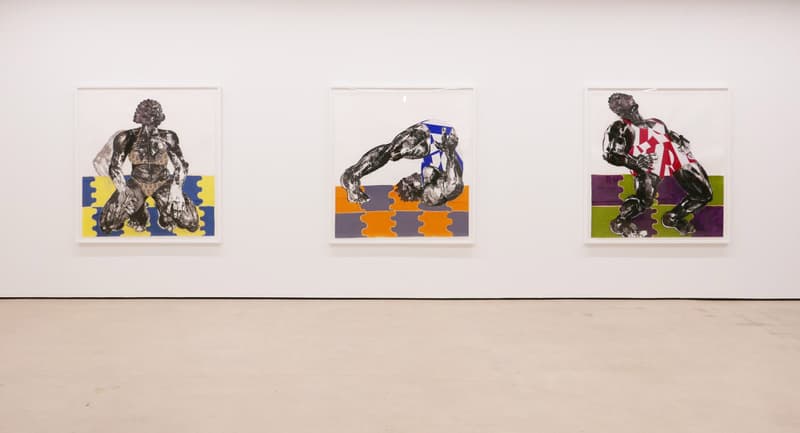 5 of 6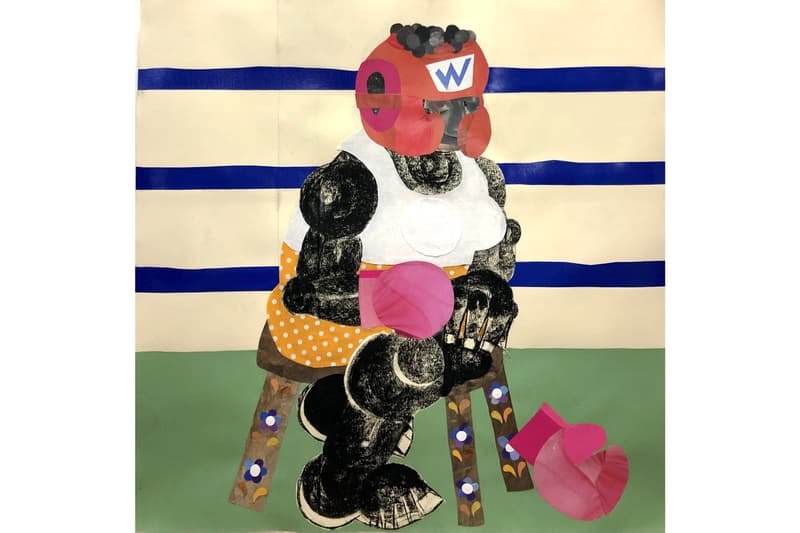 6 of 6
Chicago's Mariane Ibrahim Gallery is presenting Clotilde Jiménez's newest body of work in a solo show called "THE CONTEST." The exhibition explores the Mexico City-based artist's own queer imagination to physicality and his adoption of the boxer and bodybuilder as motifs. Through his techniques of fragmentation and collage, Jiménez examines the way the intersection of athleticism and queerness relate to himself as a Black male.
In his works for "THE CONTEST," Jiménez grapples with his estranged relationship with his father, a bodybuilder and boxer. His large-scale collage works depict mighty boxers and body builders, while his bronze sculptures are of the athletes' boxing headgear. He finds beauty in the color and physicality of protective gear and how they transform the body into something strong and powerful. His latest use of collage materials allude to Western culture through the reuse of everyday materials such as wallpaper, magazine clippings and popular clothing brand names.
"I want to be a storyteller for people who look like me," Jiménez says. "The people whose stories have been marginalized and ignored. What I want to do is be the person that I needed when growing up— someone who depicts the
complexities of Black life, what it means to be queer, and how it is OK. I aim to provide greater representation of my people within the art historical canon."
Check out some installation views of "THE CONTEST" in the slideshow above. To schedule a visit to the gallery, head over to Mariane Ibrahim's website.
In other news, Damien Davis' new sculptural works are a riff on the iconic Black fist Afro comb.